Overview
Jetson Electric Bikes recalled 15,300 units of children's scooters after receiving 12 reports of wheels loosening or falling off. (1)(2)
One of the kids ended up with scratches/bruises on their face following the incident. (1)(2)
Which products are affected, what to do with the recalled items, and what's the remedy for this scooter recall? How do you check if your scooter is included in this recall? Read on to find out.
Jetson Children's Scooter Recall 2023
Recall Details
On June 1, 2023, Jetson Electric Bikes voluntarily recalled Jetson Nova and Star 3-Wheel Kick Scooters over fall risks to children. (1)(2)
The recall was issued because the rear wheels can fall off or loosen from the scooter, leading to possible injuries. (1)(2)
What Jetson Children's Scooters Are Being Recalled?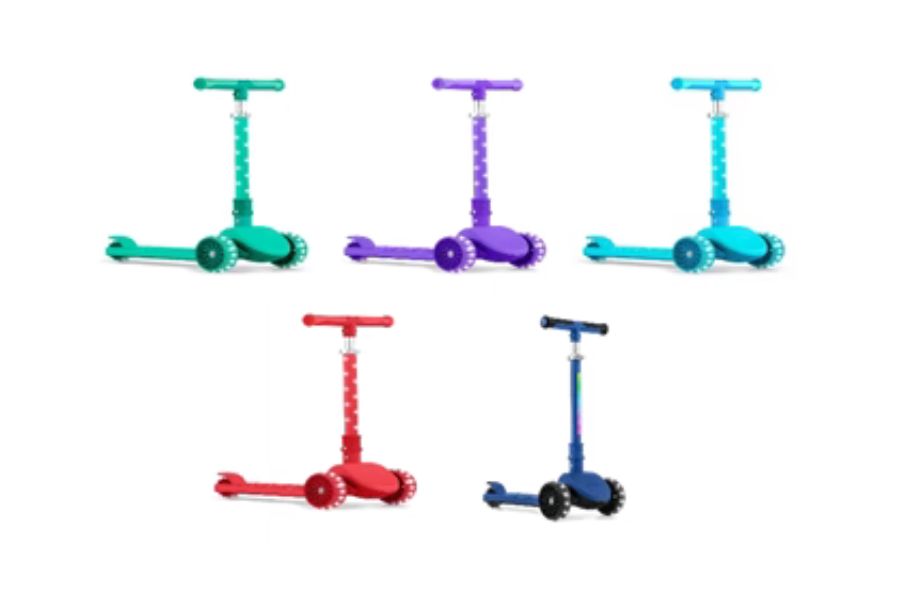 This recall affects Jetson Nova and Star 3-Wheel Kick Scooters available in five colors: (1)(2)
Blue

Green

Purple

Red

Teal
Only the following scooter models and serial numbers are included in this recall: (1)(2)
JNOVA-BLU (Blue Nova) – from 61302BLU072200001 to 61302BLU072203800

JNOVA-GRN (Green Nova) – from 61302GRN082200001 to 61425GRN112200900

JNOVA-PUR (Purple Nova) – from 61302PUR072200001 to 61302PUR072203790

JNOVA-RED (Red Nova) – from 61302RED072200001 to 61302RED072203800

JSTAR-CAN-BLU (Blue Star) – from 61363BLU072221121 to 61363BLU0722013468
How Do I Check If My Jetson Children's Scooter Is Included In The Recall?
These model codes and serial numbers are printed on the label on the base of these affected scooters. (1)(2)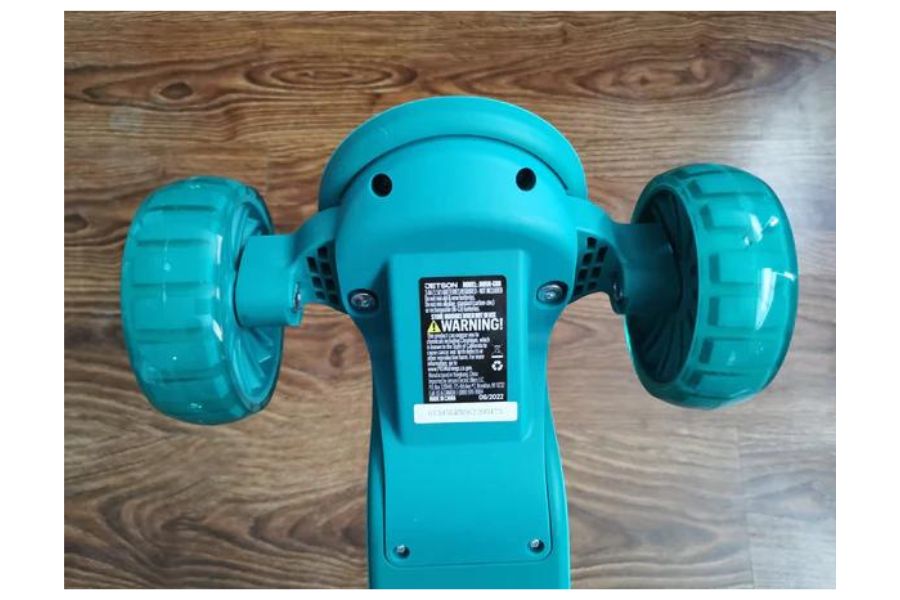 The recalled Jeston Nova scooters were sold from September 2022 through February 2023 at the following shops: (2)
Ridejetson.com

Target stores nationwide

Target.com
The Jetson Star scooters were sold from October 2022 through February 2023 via:
Costco warehouses

Costco.ca
What To Do With My Recalled Jetson Children's Scooter?
Immediately stop using the affected Jetson children's scooters and contact the company to receive your free repair kit. (1)(2)
According to the company, the repair kit includes two bolts, two screws, and an Allen key. (1)(2)
Affected consumers are also provided with repair instructions plus a QR code link so you can watch the installation tutorial video. (1)(2)
You can reach Jetson Electric Bikes through the following channels: (2)
Phone number: 800-635-4815 from 11 AM to 4 PM (ET), from Monday through Friday

Main website: ridejetson.com (click on "Product Recall")

Recall website (also includes a form you can fill out): ridejetson.com/pages/star-nova-repair
Are These Jetson Children's Scooters Still Safe To Use?
No. The wheels can fall off or detach without warning. Be sure to get the repair kit and install it before letting your children play with the scooter again. (1)(2)
Where Are These Jetson Children's Scooters Made?
Other Toy Recalls
Here's a list of other recalled toys:
Other Recent Baby Product Recalls & Safety Warnings
Stay informed with the latest news by signing up for regular Motherhood Community recall alerts so you never miss an important recall.
Check these comprehensive lists of product recalls by category:
Other individual product recalls:
References
(1) https://www.cpsc.gov/Recalls/2023/Jetson-Electric-Bikes-Recalls-Nova-and-Star-3-Wheel-Kick-Childrens-Scooters-Due-to-Fall-Hazard
(2) https://ridejetson.com/pages/star-nova-repair