Universal Meditech Pregnancy & Ovulation Test Kits
2023
Why Are These Ovulation &
Pregnancy Test
Kits Being Recalled?
On August 11, 2023, the FDA recalled different pregnancy, ovulation, and other test kits manufactured by Universal Meditech, Inc., after the company informed the federal agency that they had stopped all operations. (1)(2)
Because Universal Meditech could no longer provide support for these test kits, the FDA explained that they can't also confirm their products' performance, safety, effectiveness, and reliability. (1)(2)
According to the FDA's safety notice, Universal Meditech had initiated a recall to remove their unsold tests from distributors. However, the company hasn't recalled the products already distributed to customers. (1)(2)
That's why the FDA issued the recall.
These test kits were sold online by at least four distributors, including the following: (1)(2)
AC&C Distribution, LLC.

HealthyWiser

Home Health US Inc.

Prestige Biotech Inc.
The FDA added that these tests were sold under the distributors' brand names and may not have identified Universal Meditech as the product manufacturer. (1)(2)
They can't also confirm whether these products may have been sold through other distributors. (1)(2)
What Brands Of Universal Meditech Pregnancy & Ovulation Test Kits Are On Recall?
The following are the pregnancy, ovulation, and other test kits affected by this Universal Meditech recall: (1)(2)
Am I Pregnant Pregnancy Midstream Test

DeTec hCG Pregnancy Urine Test

DiagnosUS One Step Ovulation Test

HealthyWiser KetoFast Ketone Test Strips

HealthyWiser pH-Aware pH Test Strips

HealthyWiser UriTest 10 Parameter Reagent Test Strips for Urinalysis

HealthyWiser UriTest UTI Test Strips

One Step Pregnancy Test

PrestiBio Breast Milk Alcohol Test Strips

PrestiBio Ketone Test Strips

PrestiBio Ovulation Strips

PrestiBio Pregnancy Strips

PrestiBio Rapid Detection Pregnancy Test Midstream

PrestiBio Urinalysis Test Strip 10 Parameters

To Life hCG Pregnancy Urine Test
Some of the affected products' sample photos: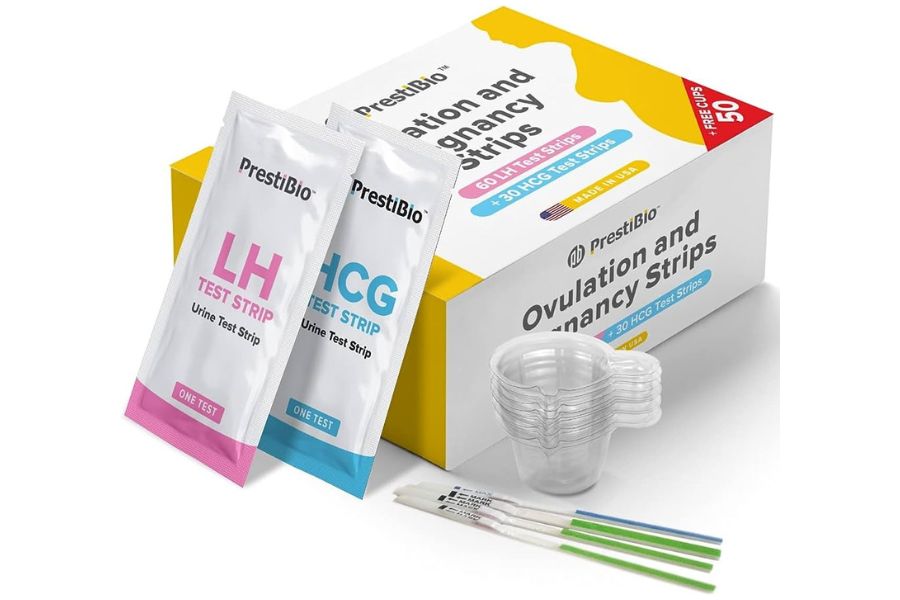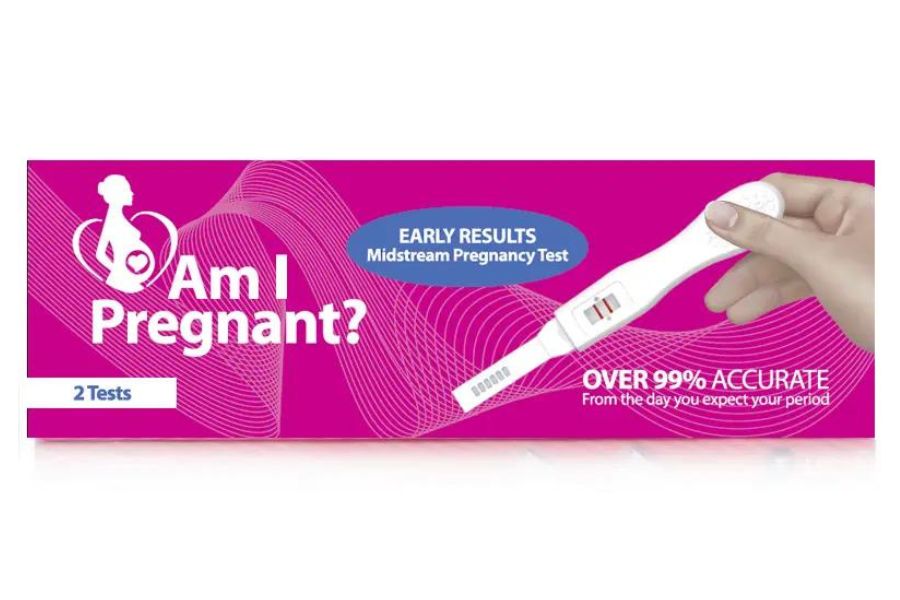 How Do I Know If My Universal Meditech Pregnancy & Ovulation Test Kit Is Recalled?
Because Universal Meditech has ceased operations, all lots of the products or brands mentioned above are included in this recall.
Check if the test kits you have at home have these brands and specific product names.
What To Do With My Recalled Universal Meditech Pregnancy & Ovulation Test Kits?
Destroy and discard the test kits. (1)(2)
No refunds or replacements are being offered in relation to this recall.
Are These Recalled Universal Meditech Pregnancy & Ovulation Test Kits Still Safe To Use?
No. Although using these recalled test kits isn't likely to cause any harm to your body, they can produce inaccurate results. (1)(2)
The FDA recommends retaking the test using another brand's kit and considering talking to your healthcare provider if you have any concerns over these tests' accuracy and safety. (1)(2)
FAQs
How Do You Know If A Pregnancy Test Is Valid?
You've already missed your period (especially if it's regular).

The test kit isn't expired.

The test kit hasn't been recalled.

You weren't on fertility medications, which can contain hCG (human chorionic gonadotropin, the pregnancy hormone detected by the test kits) and lead to false positive results.

You haven't experienced any recent miscarriage, abortion, or chemical pregnancy, which can lead to

false positive results

. Our bodies produce hCG even at the earliest stages of pregnancy, but the levels might take time to go down even after the pregnancy has been terminated unexpectedly.
Can We Trust Pregnancy Test Kits?
Most of the time, pregnancy test kits can be trusted. However, they aren't 100% reliable.
What's The Most Accurate Pregnancy Test Brand?
Some of the trusted pregnancy test kit brands:
Accu-Clear Pregnancy Test

Clearblue Early Detection Pregnancy Test
Can An Off-Brand Pregnancy Test Be Wrong?
Yes. Both branded and off-brand products can produce false negatives or positives. You can confirm the results through a blood test.
Other Recent Baby
Product Recalls
& Safety Warnings
Stay informed with the latest news by signing up for our regular Motherhood Community recall alerts so you never miss an important recall.
Check these comprehensive lists of product recalls by category:
References
(1) https://www.fda.gov/medical-devices/safety-communications/do-not-use-tests-manufactured-universal-meditech-inc-fda-safety-communication
(2) https://www.cbsnews.com/philadelphia/news/pregnancy-test-recall-ovulation-uti-fda-universal-meditech-inc/