Target
Toy Recall 2022
What Did
Target
Recall?
On December 1, 2022, Target recalled Cloud Island 4-piece plush toy sets over choking risks. The toy vehicles' tires can detach, posing an ingestion and choking hazard to young children. (1)(2)
According to the toy recall notice and safety alert posted by the CPSC (U.S. Consumer Product Safety Commission), about 23,400 toys are affected. (1)
The CPSC announced that Target received four reports of the toy vehicles' tires detaching. Thankfully, no injuries or deaths have been reported concerning this Target recall. (1)
Which
Target
Products Are Included & How To Identify Them?
This recall only affects Cloud Island 4-piece plush toy sets (approximately 3 inches x 3.5 inches x 6 inches). No other Target or Cloud Island toys are included. (1)(2)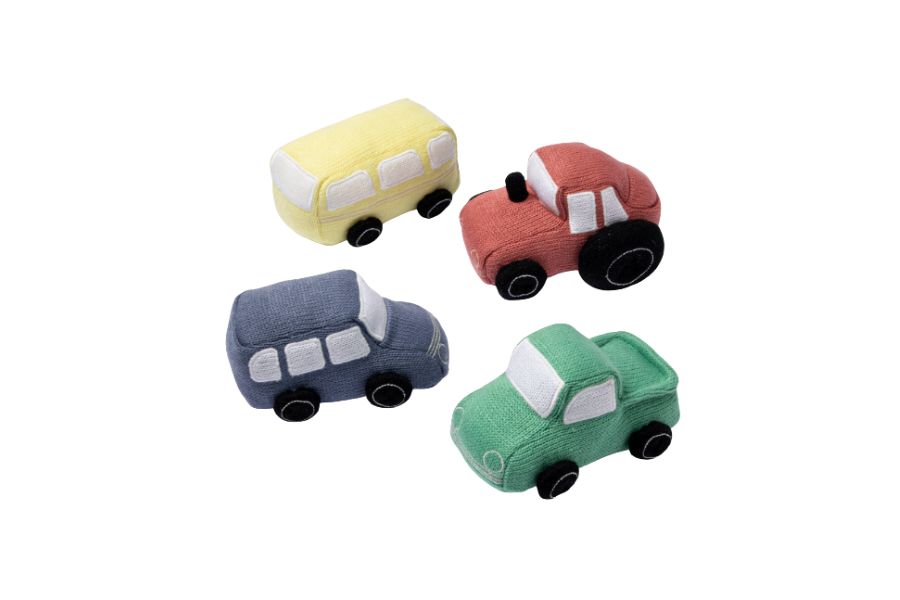 The following soft, knitted toy vehicles were sold as a set in Target stores and through target.com for about $20 from March 2022 through August 2022: (1)(2)
Red tractor

Blue car

Green truck

Yellow bus
Each of these soft toys has a rattle inside. (1)(2)
You can identify these affected toys by the item number "030-02-1042" printed on the fabric tag that's attached to the bottom of each toy vehicle (see photo below). (2)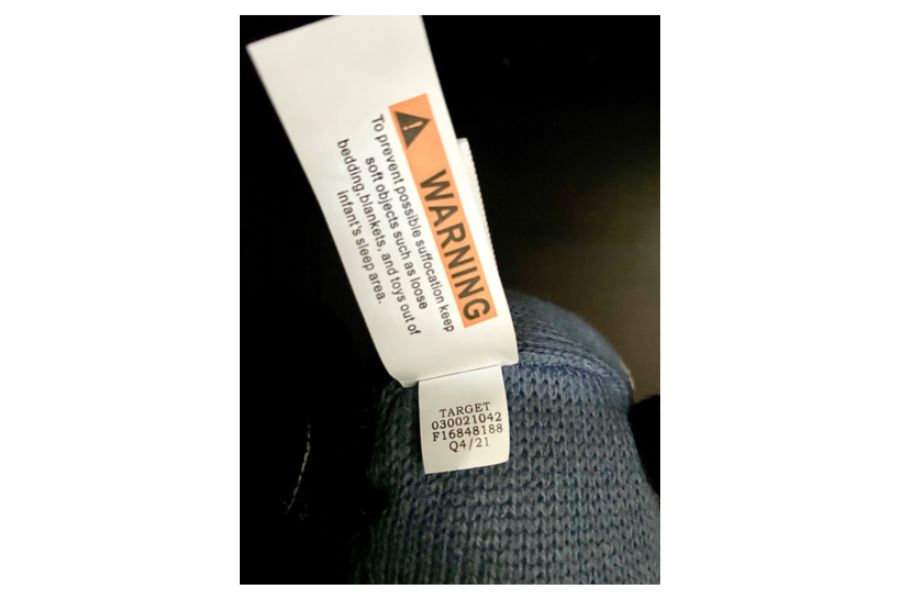 What To Do With The Toys & How To Get A Refund
Can I Return A Recalled Item To
Target
?
Yes. You can return the recalled Cloud Island toy sets to any Target store to get a full refund. (1)(2)
Another option is to contact Target to get their prepaid return label so that you can return the toy set through mail: (1)(2)
Target Corporation

, of Minneapolis, Minnesota

Phone number:

800-440-0680 daily from 7 a.m. to 10 p.m. CT

Official website:

target.com

, then click "Recalls" (bottom of the page), then on "Toys"

Customer service:

help.

target.com

Social media:

Go to Facebook (facebook.com/

target

), then click on the "

Product Recalls

" tab
Is It Still Safe To Use These
Target
Toys?
No. According to the recall announcement, affected consumers should immediately take these recalled toys away from young children. (1)(2)
While the toys you have at home might look intact, there's no telling whether the wheels might come off. It's best to avoid the choking risk by not letting your child use these recalled toys.
Target
Toy Recall FAQs
What's The Cloud Island Brand?
The Cloud Island brand is Target's house brand for baby essentials, toys, nursery décor, bedding, bath, and other baby items.
Where Are Cloud Island Toys Made?
According to the recall advisory, the recalled Cloud Island toys are made in China.
Do You Get A Refund For Recalled Products?
Yes, if the brand offers refunds for that particular recall. In the case of this Target toy recall, the brand offers a full refund to affected customers.
In other recalls, consumers get a replacement product or can ask for repair options for the affected products.
How Do You Check If An Item Has Been Recalled?
Regularly check the national or local news for recalls and safety alerts because these recalled toys (or other items) can be dangerous. They can cause choking, laceration hazards, or other injury risks. Some might even increase the risks of serious injuries or death.
Trending social media posts can also be a source of information, but be sure to verify these by checking the following official federal websites:
cpsc

.

gov

– children's and household products

fda.

gov

– baby formula, food, medicine, and other baby

product recall

recalls.

gov

nhtsa.

gov

(NHTSA or National Highway Traffic Safety Administration) – vehicle and car seat recalls
You can also follow or bookmark our articles for updates:
Other Toy Recalls
Here's a list of other recalled toys:
Our Recommendations For Toys
References
(1) https://www.cpsc.gov/Recalls/2023/Target-Recalls-Cloud-Island-4-Piece-Plush-Toy-Sets-Due-to-Choking-Hazard
(2) https://help.target.com/help/targetguesthelpprarticledetail?articleId=ka95d000000sZT6AAM&articleTitle=Cloud+Island+4-Piece+Plush+Toy+Sets&newsSafetyParCat=Product+Safety+%26+Recalls&productRecallCat=Product+recalls&searchQuery=search+help