Overview
Akerson Enterprises LLC issued the Kindred Bravely Bamboo Nursing Hoodie recall on March 09, 2023, due to choking risks from the small plastic caps at the end of these clothes' drawcord. (1)(2)
You might be asking questions like:
"Which Kindred Bravely models and styles are affected by this recall?"
"Can I still use the hoodie if I remove the drawstring?"
"How can I process the refund?"
Get answers to your questions below.
Kindred Bravely
Recall 2023
Recall Details: What Happened To Kindred Bravely?
On March 09, 2023, around 7,500 units of Kindred Bravely Bamboo Nursing Hoodies were recalled by Akerson Enterprises LLC, dba Kindred Bravely, of Oceanside, California. (1)(2)
According to the recall notice issued by the CPSC (Consumer Product Safety Commission), a nursing baby can accidentally swallow the small plastic caps at the end of the hoodie's drawcord, posing a choking risk. (2)
Thankfully, there have been no reports of injuries or accidents relating to this recall. (2)
What Kindred Bravely Products Are Being Recalled?
Only the Kindred Bravely Bamboo Nursing Hoodies are affected by this recall. The affected products are sold in different colors and sizes. They're made of a combination of bamboo, spandex, and acrylic. (2)
How Do I Know If My
Kindred Bravely
Hoodie Has Been Recalled?
All sizes and color variants of the Kindred Bravely Bamboo Nursing Hoodies are included in this recall. These nursing hoodies have a drawstring closure and breastfeeding access through the concealed zippers at the chest area. (2)
You can check the neck seam label for the brand name "Kindred Bravely," size, PO number, and care instructions. (2)
What To Do With The Recalled
Kindred Bravely Hoodies
?
Immediately stop using these recalled nursing hoodies. Cut the drawstring cords and discard them. (2)
Take a photo of the hoodie without the drawstring cords (ensure the company branding is visible) to process your refund ($75 store credit). (2)
How To Get A Refund Or Replacement
Fill out the online form at kindredbravely.com/pages/bamboo-hoodie-safety-recall and upload a photo of the nursing hoodie after removing the drawstring cord. (2)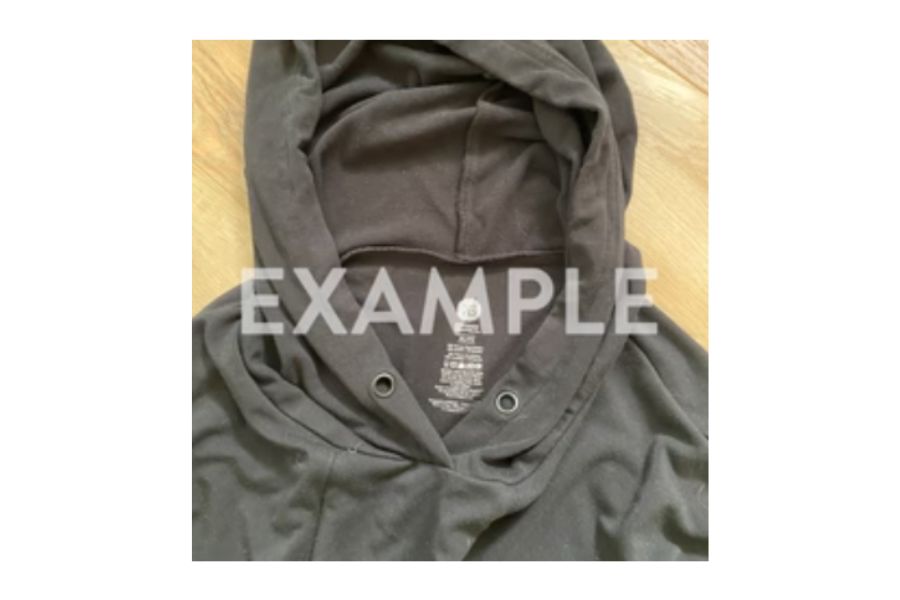 You can also contact Kindred Bravely through the following channels for more information: (2)
Toll-free phone number: 888-850-3756 from 9 a.m. to 2 p.m. PT Monday through Thursday

Email: [email protected]

Official website: kindredbravely.com, then click the chat button to send your message (use "safety recall" as the subject)
Are These Recalled
Kindred Bravely
Products Still Safe To Use?
Yes. You can continue using the hoodies after the drawstring cords are removed. (2)
Kindred Bravely
Recall FAQs
Are All
Kindred Bravely
Products Included In The Recall?
No. Only the nursing hoodies are being recalled. (2)
Are Kindred Bravely Bamboo Nursing Hoodies Worth It?
Based on Kindred Bravely reviews on their website, this product has a 4.9-star rating from moms who are happy to have nursing apparel that looks like regular clothing.
Where Are Kindred Bravely Products Manufactured?
According to the recall notice, these Kindred Bravely products are made in China. (2)
Other Recent Baby Product Recalls & Safety Warnings
Check these comprehensive lists of product recalls by category:
Other individual product recalls:
References
(1) https://www.kindredbravely.com/pages/bamboo-hoodie-safety-recall
(2) https://www.cpsc.gov/Recalls/2023/Akerson-Enterprises-Recalls-Kindred-Bravely-Bamboo-Nursing-Hoodies-Due-to-Choking-Hazard