Overview
The Lancaster high chair recall issued on February 23, 2023, involved around 22,400 units sold in the US and around 50 in Canada. These high chairs, primarily sold to restaurants, were reportedly recalled because they can break, potentially causing a fall hazard. (1)(2)
Which Lancaster Table & Seating brand high chairs are included in the recall, how to identify them, how can you process the refund or replacement, and is it safe to use these recalled products if they look fine?
Continue reading to find out. Also read about the report on nursery products and children's deaths here.
Lancaster High Chair Recall 2023
Recall Details
On February 23, 2023, Clark Associates recalled 22,400 Lancaster high chairs in the US (plus around 50 in Canada) after receiving three reports of the products breaking, causing children to fall. (2)
Although no injuries were reported, the company decided to recall the rest of the products to prevent any other incidents. (1)(2)
Affected customers can receive a full refund or a product replacement from the company. (2)
Which Lancaster High Chairs Are Being Recalled?
This recall includes four colors of the Lancaster Table & Seating brand high chairs sold in either ready-to-assemble or already assembled form: (2)
Black finish

Mahogany finish

Natural finish

Walnut finish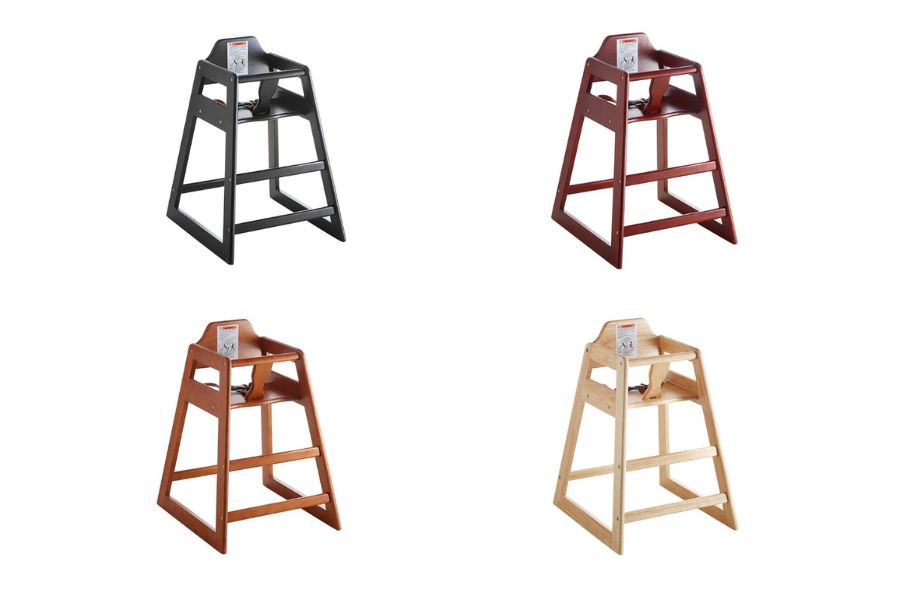 Clark Associates clarifies that only high chairs manufactured in China are included in this recall. (2)
Check the product label on the front of the seatback or the underside of the seat bottom for either: (2)
"Made in China"

"Made in ____"
Also, check the model number printed on the label on the seat bottom's underside. These models are included in the recall: (2)
Assembled High Chairs:
164HIGHCBK

164HIGHCMO

164HIGHCNAT

164HIGHCWN
Ready-To-Assemble High Chairs:
164HIGHCKDBK

164HIGHCKDMO

164HIGHCKDNT

164HIGHCWN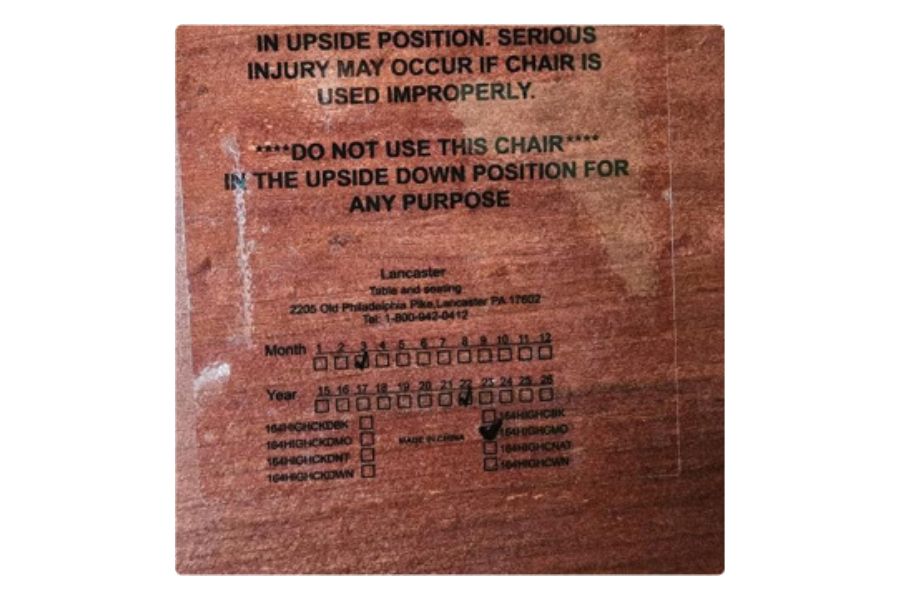 These recalled high chairs were sold for between $43 and $65 from January 2022 through September 2022 through the following: (2)
The Restaurant Store (physical stores or locations)

therestaurantstore.com

webstaurantstore.com
According to Clark Associates, some of the chairs have already been corrected and are no longer included in the recall even if they're made in China and have the details listed above. (1)
These corrected chairs have the Clark "C" label placed on the underside of the high chair's seat: (1)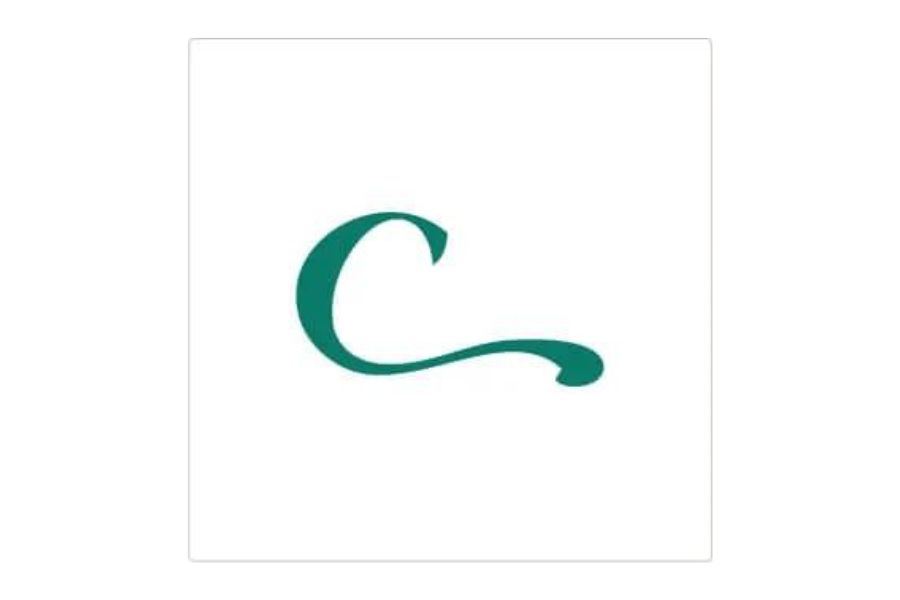 What To Do With The Recalled Lancaster High Chairs?
Immediately stop using these recalled Lancaster high chairs. (1)(2)
You can also contact Clark Associates or the store you bought these products from for instructions on properly discarding them. (2)
How To Get A Refund
You can do the following: (2)
Contact Clark Associates for a full refund (in the form of store credits) or free replacement

Return the recalled high chairs to any Restaurant Store locations in New Jersey, Pennsylvania, Maryland, or Delaware
Clark Associates contact information: (2)
Phone: 800-285-8172, available from 9 am to 5 pm ET from Mondays through Fridays

Email: [email protected]

Recall website (includes a form for recall claim submission): lancastertableandseating.com/recall

Online store websites: therestaurantstore.com or webstaurantstore.com, then click on "Safety Recall" at the bottom of the page
Important: Be sure to take a photo of your affected Lancaster high chairs. According to the recall advisory, consumers must submit a photo of the destroyed or dismantled product before disposing it. (1)(2)
You must also write "DO NOT USE" in thick permanent marker or paint on the top of the seat of the disassembled high chair before taking the photos. (1)
Is It Still Safe To Use Any Recalled Lancaster High Chairs?
No. Never use recalled products, including these Lancaster high chairs, even if they look fine or intact. They can break without warning, causing your child to fall. (2)
What To Do If Your Lancaster High Chair Isn't On The List
Only Lancaster high chairs made in China and included in the list above are recalled by Clark Associates. If your chair isn't on the list, it can be safe to let your child use it. (1)
For example, chairs labeled "Made in Vietnam" aren't included in this recall. (1)
If you need help verifying if your Lancaster high chair is included in the recall, you can also contact Clark Associates through the channels listed above. (1)(2)
Lancaster Recall Statement
Here's the brand's statement regarding the recall: (1)
"Clark Associates ("Clark", "us," or "we") is the food service professional's premier source for restaurant equipment, and provides quality, value, and excellent service demanded by today's busiest restauranteurs.

We take pride in providing our valued customers with high-quality products that are safe for their intended use. We are issuing this recall notice because we have received reports that several Lancaster Table & Seating branded high chairs that were manufactured in China broke while in use.

You should immediately stop using any recalled high chairs."
Lancaster High Chair Recall FAQs
Where Are Lancaster High Chairs Manufactured?
Lancaster high chairs are manufactured in different locations, including China and Vietnam, but only those made in China are included in this recall. (1)(2)
Where to Find High Chairs For Baby?
You can find a wide variety of Target high chairs from different manufacturers (or in different stores, such as Buy Buy Baby, IKEA, or Amazon), including:
Other Recent Baby Product Recalls & Safety Warnings
Check these comprehensive lists of product recalls by category:
Other individual product recalls:
References
(1) https://www.lancastertableandseating.com/recall
(2) https://www.cpsc.gov/Recalls/2023/Clark-Associates-Recalls-Lancaster-Table-and-Seating-Brand-High-Chairs-Due-to-Fall-Hazard