Overview
On July 6, 2023, Woom Bikes USA announced the recall of around 84,000 units of Woom Original Kids' Bicycles over fall risks due to faulty handlebars. According to the recall advisory, the bikes' stem and handlebar can detach, possibly causing the riders to fall or lose control. (1)(2)
The recall was issued after the company received 77 reports of incidents involving handlebars or stems that loosened or became detached. (1)(2)
As many as 19 of these incidents led to cuts, abrasions, and/or bruises on the users who fell from the bikes. (1)(2)
Are all Woom bikes affected by this recall? How can you ensure your child doesn't have an accident using these bikes? Can you get a refund, or is the brand only offering repair kits?
Find answers to these questions below.
Woom Children's Bike Recall 2023
Why Were These Bikes Recalled?
According to Woom Bikes USA, injury risks are more likely to occur when the bike's stem clamp bolt isn't sufficiently tightened to the recommended 10 Nm (a unit of torque*) using a torque wrench. (1)(2)
*Torque is the amount of force that can cause an object's axis rotation.
The company explains that the bikes require maintenance of the stem to ensure that the one-bolt stem clamp remains tight. (1)
If this bolt clamp becomes loose, the stem's integrity becomes compromised, and the handlebars can detach.
What Woom Children's Bikes Are Recalled?
Not all Woom children's bikes are included in this recall. (1)(2)
According to the brand, only Woom ORIGINAL bikes from model years 2018 to 2021 are affected by this recall. (1)(2)
These bikes were designed for kids from 18 months to 14 years old. (1)(2)
The following are the affected models based on sizes (see photos below for reference): (1)(2)
Woom 1 (balance bike; without pedals)

Woom 1 Plus (balance bike)

Woom 2

Woom 3

Woom 4

Woom 5

Woom 6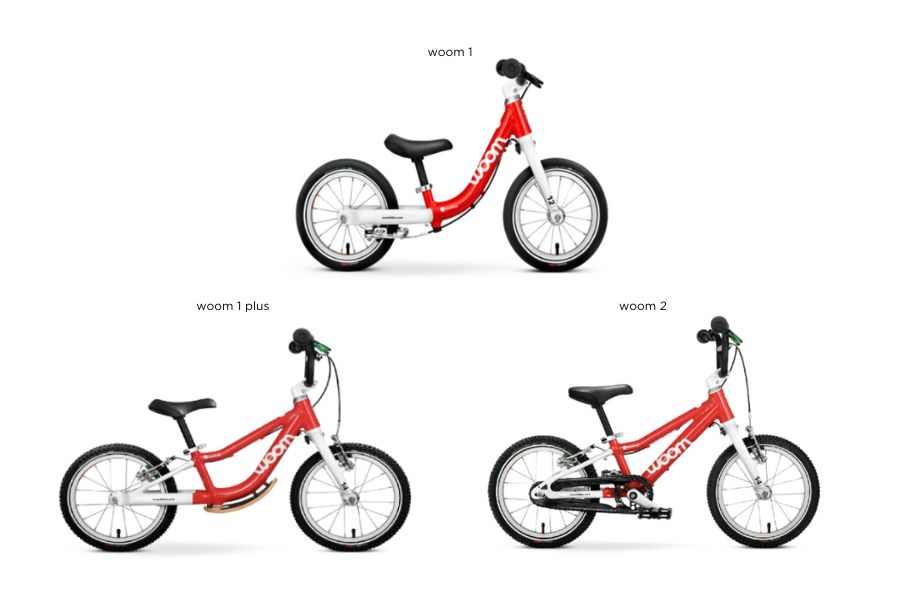 (source: cpsc.gov)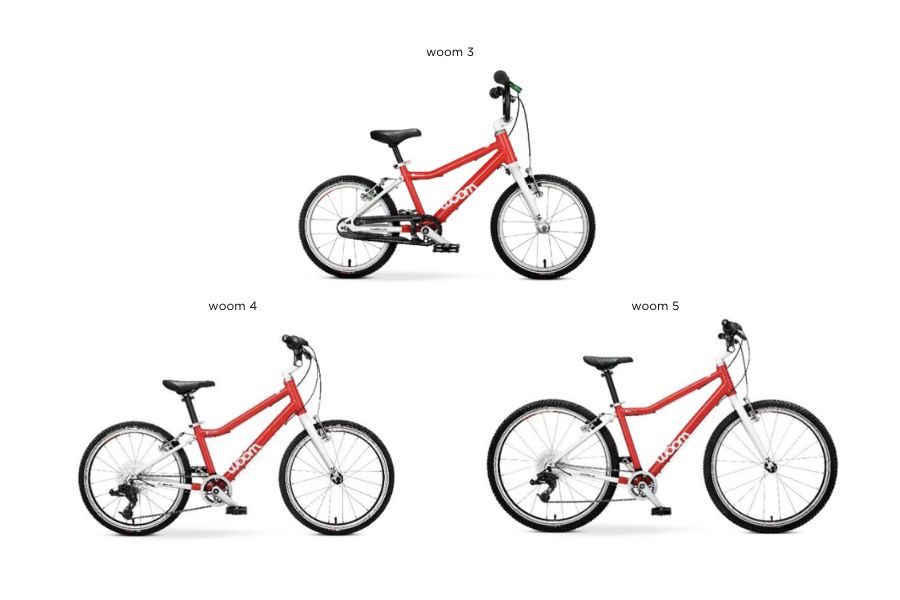 (source: cpsc.gov)
The bikes have the following markings: (1)(2)
"woom" (metallic letters) on the front of the headtube

"woom" (white letters) on the sides of the downtube

"#woombikes" (black letters) on the chain stay

Wheel size (black number) on the sides of the front fork
They were sold in different color options: (1)(2)
Red

Green

Blue

Purple

Yellow
These recalled bikes were sold from September 2018 through March 2022 via the following outlets and shops: (2)
woom.com

amazon.com

Some local bicycle stores nationwide
How Do I Know If My Bike Has Been Recalled?
These bikes differ from the newer models (not included in the recall) and are identifiable by their one-bolt stem clamp design. This bolt is silver. (1)(2)
Bike models designed before 2018 are also not included in this recall. According to Woom, these older bike models have black bolts. (1)(2)
Here's a rule of thumb: if your bike has only one silver bolt on the stem, it's part of the recall.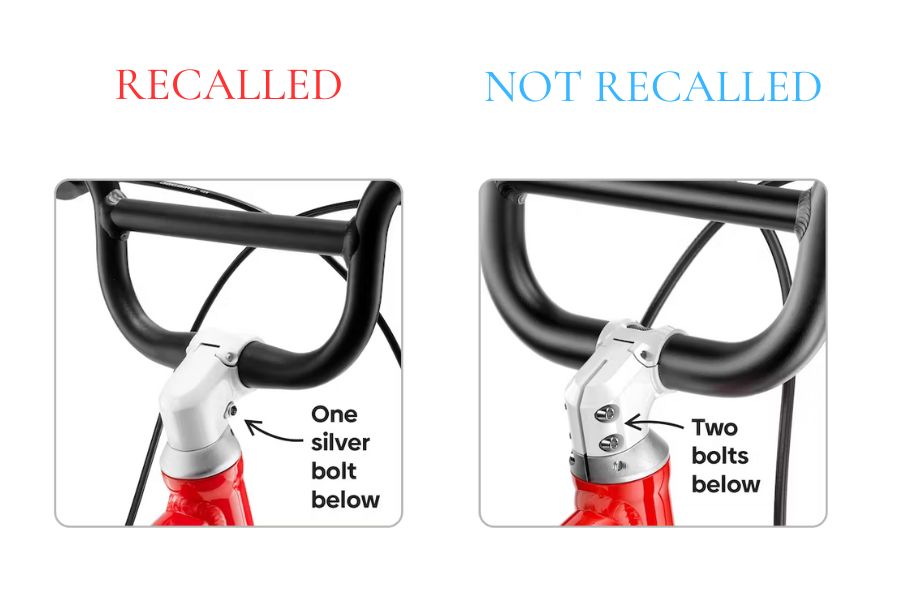 (source: woom.getfeedback.com)
To verify, go to Woom's Online Stem Checker (woom.getfeedback.com/online-stem-checker/) and answer the questions. (1)
What To Do With My Recalled
Woom Children's Bike
?
Immediately stop letting your child use any of these recalled bikes. Contact Woom Bikes USA to get your free repair kit (the brand isn't offering refunds) through these channels:
Toll-free number: 855-966-6872, available from 8 AM to 5 PM CT, Mondays through Fridays

Email address: [email protected]

Recall site: faq.us.woombikes.com/article/337-stem-recall-notice

Main website: woom.com/en_US/ (click on "Safety and Recalls" found at the bottom of the page)
According to the company, they will also contact all known buyers of these recalled Woom bikes.
The free repair and maintenance kits come with the following: (1)
One hex key (5 mm)

Torque wrench

Packet (5 g) of assembly paste

Instructions
Once you receive the repair kit, carefully follow the instructions to tighten the bolt to the correct torque (10 Nm). (1)
Don't forget to apply the assembly paste to the fork steerer tube before tightening the bolt. (1)
Do I Need A Receipt For The Woom Children's Bike Recall?
No. The company doesn't require receipts for this recall. (1)
They also request those who've given these bikes as gifts to provide them with these recipients' contact information so they can inform them of the recall and send the repair kits. (1)
Are These Woom Children's Bikes Still Safe To Use?
No – unless you've already received the repair kit and tightened the bolt to the recommended torque setting. (1)
The company recommends keeping the torque tool and checking the bolt's tightness annually to ensure it remains at 10 Nm. (1)
Also, if you need to remove the stem (such as when the bike has to be packed for transport or storage), be sure to reapply the assembly paste before you reattach the stem and tighten the bolt. Again, make sure the torque is up to 10 Nm. (1)
Woom Children's Bike Recall 2020
In March 2020, about 5,500 units of Woom bicycles (models 4, 5, and 6) were recalled because the front fork can loosen and detach, posing injury and fall risks. (3)
This recall affected models sold from August 2018 through March 2019. (3)
FAQs
Who Owns Woom?
Mathias Ihlenfeld owns Woom Bikes USA, based in Austin, Texas. (4)
Where Are Woom Bikes Made?
According to the company, their bikes are produced in Asia and assembled by their partners in the following areas: (5)
Bangladesh

Cambodia

Poland

Taiwan

Vietnam
The raw materials are sourced from select suppliers in Europe and Asia, with about 90% of the bike components exclusively engineered for the brand. (5)
What Are Woom Bikes Made Of?
These bikes are made of the following: (6)
Lightweight but high-quality aluminum frame, wheel rims, and stem

Narrow, stainless steel spokes

Rubber tires
Are Woom Bikes Ever On Sale?
No. The company is firm on never offering any sale or discount to reinforce the brand's long-term value retention. They explained that this helps keep their bike's value up, with many owners able to resell their old bikes for at least 75% of the original price. (7)
Our Children's Bike Recommendations
Strider 12 Sport Balance Bike (18+ months old)
IIMO USA 16" Kids Bike (3-8 years old)
BANWOOD Classic Pedal Bike (4-7 years old)
Here's a list of other recalled toys:
Other Recent Baby
Product Recalls
& Safety Warnings
Stay informed with the latest news by signing up for our regular Motherhood Community recall alerts so you never miss an important recall.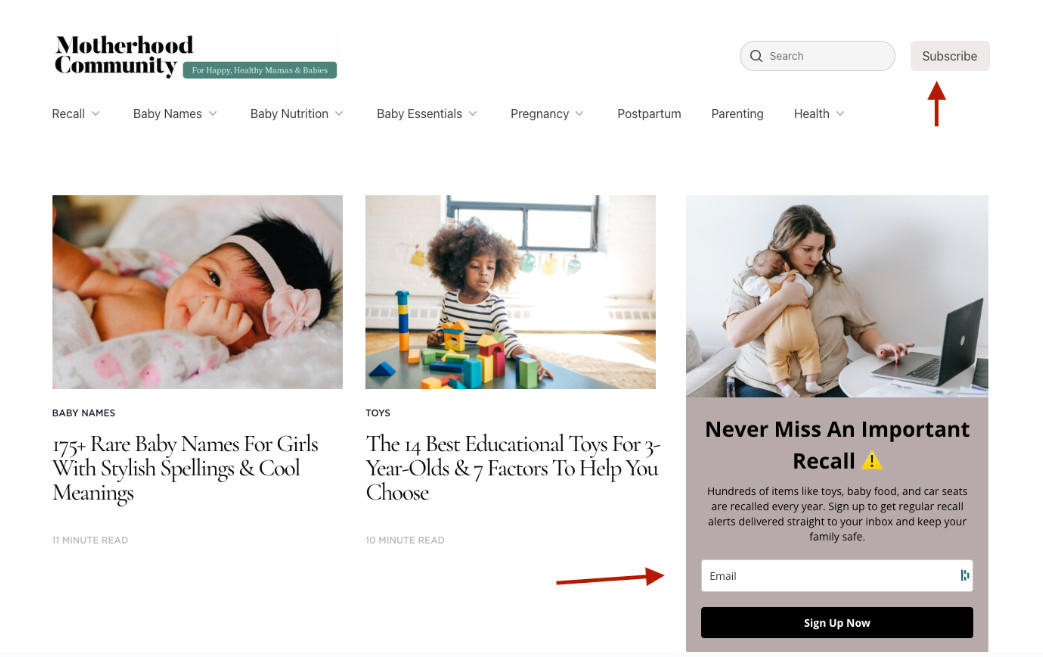 Check these comprehensive lists of product recalls by category:
Our Toy Articles
References
(1) https://faq.us.woombikes.com/article/337-stem-recall-notice
(2) https://www.cpsc.gov/Recalls/2023/woom-Bikes-USA-Recalls-woom-ORIGINAL-Kids-Bicycles-Due-to-Fall-Hazard
(3) https://www.cpsc.gov/Recalls/2020/Woom-bikes-USA-Recalls-Bicycles-Due-to-Fall-and-Injury-Hazards-Recall-Alert
(4) https://www.linkedin.com/in/mathias-ihlenfeld
(5) https://help.woombikes.com/article/170-where-are-your-bikes-produced
(6) https://woom.com/en_INT/woom-bike-features-part-1-weight
(7) https://woom.com/en_US/where-can-i-find-a-used-woom-bike