Overview
Toddler moms and new parents need a lot of things. For example rest, relaxation, and to be able to eat proper meals in peace before their food gets cold. Toddler moms want their homes to be clean and stay clean while cherishing their kids' every milestone.
Most importantly, we moms just want to feel like ourselves again.
We crave moments of silence and self-care.
We crave things that will make life easier.
And we crave things that will help keep our kids entertained while also helping them become self-reliant.
Consider these things when choosing the best gifts for new moms and dads or any parent – including yourself.
Below we've listed gift ideas to make new parents' lives easier, gifts to help moms survive toddlerhood, and gifts to help moms feel pretty and pampered.
Whether you're looking for birthday gifts, Mother's Day gifts, anniversary gifts, or holiday gifts, this is the perfect gift guide for you.
What Does Every Mother Of A Toddler Need?
Practical gifts that'll make taking care of toddlers easier will be greatly appreciated, so consider these great gift ideas:
Best Gifts For Moms Of Toddlers Based On Functionality & Practicality
Ember Temperature-Controlled Mug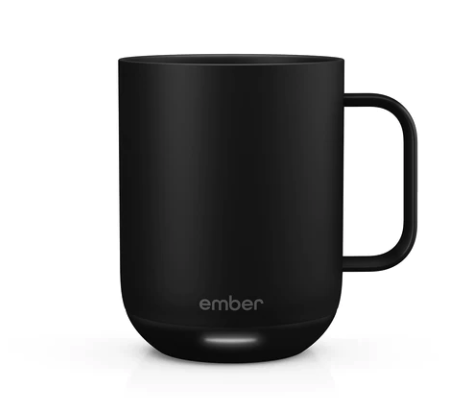 Every mom knows that a warm cup of coffee or tea is a luxury. With a temperature-controlled Ember mug, you can keep your drinks warm as long as you have charge. You can control the temperature from your phone, recharge your mug on the saucer, and even control how long it stays warm for.
Funny Tote Bag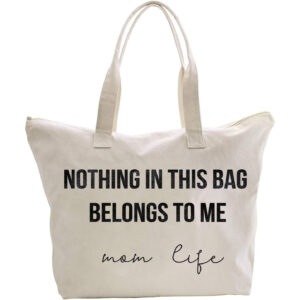 (Source: amazon.com)
Most toddler moms graduate from diaper bags. Many opt for tote bags that are large enough to pack snacks, toys, and toddler essentials. Try this one out for a bit of humor.
iRobot Roomba Vacuum Cleaner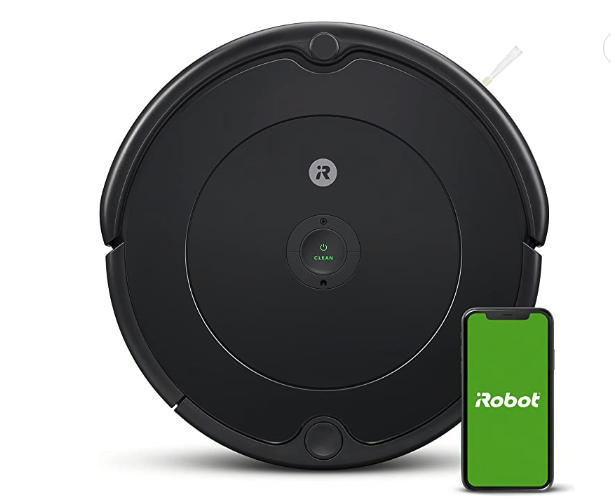 (Source: amazon.com)
One way to help a toddler mom keep her home clean is by giving her a reliable vacuum cleaner. The iRobot Roomba will do the work for you while you control the entire experience from your phone. The ultimate in home task delegation and every mom's bestie.
iRobot Braava Mop Cleaner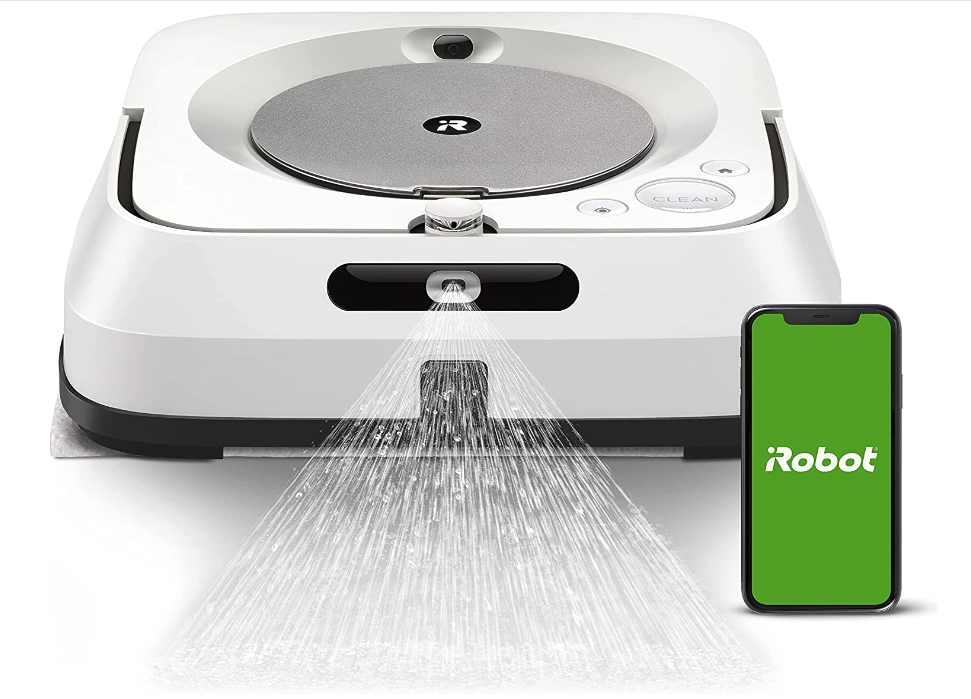 (Source: amazon.com)
The next best thing to a smart robot vacuum cleaner is a smart robot mop jet! This thing leaves your floor looking shiny and new. It requires minimal human intervention, and can be managed from your phone. With all the crumbs on the floor this is a toddler mom's dream come true.
4-In-1 Toddler Tower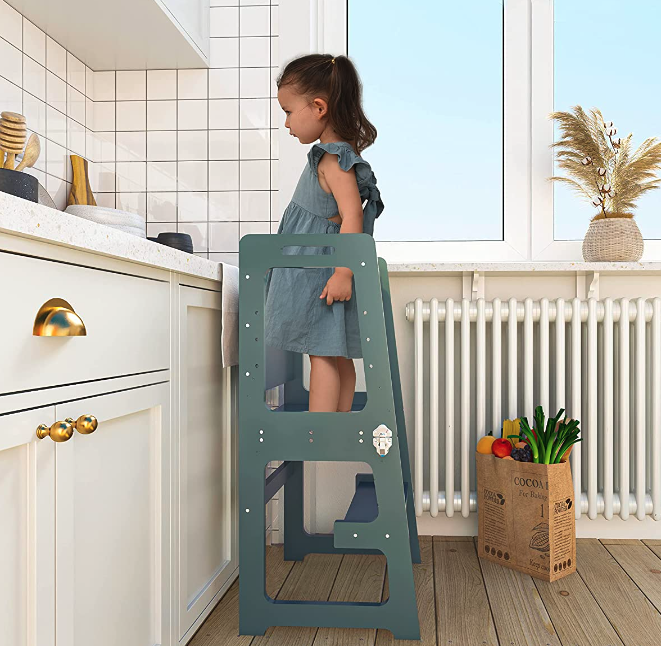 (Source: amazon.com)
This 4-in-1 tower from Avenlur makes it easy for your little one to be your sous chef so you can get baking or cooking together. It also serves as a table and chair for snacking, as well as featuring a blackboard to keep them busy creating. It's made of high-quality wood and is stable, non-slip, and non-toxic according to the brand.
Personalized Mommy & Me Aprons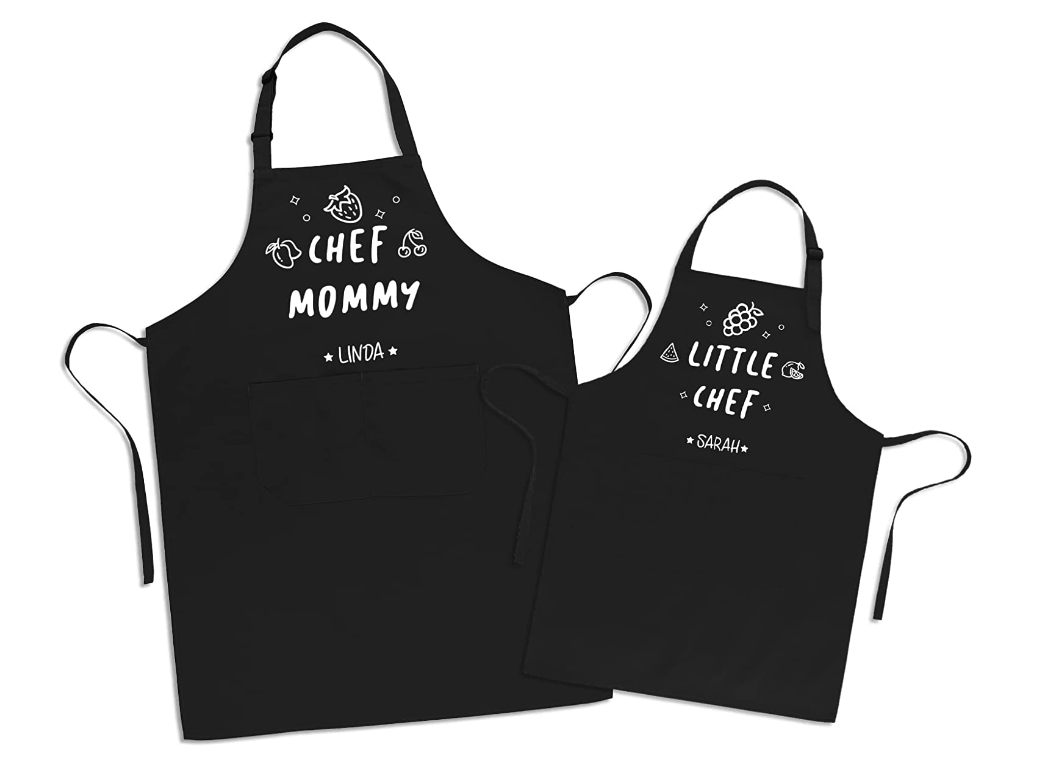 (Source: amazon.com)
These personalized mommy and little chef aprons are perfect addition to your toddler tower baking experience. Don't forget to take a picture to document the moment because these aprons are so stinking cute we can't get enough of them.
Parent & Me Toddler Baking Book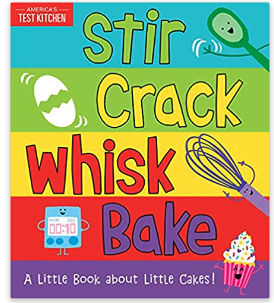 (Source: amazon.com)
This top-rated kids' baking book is the perfect addition to the toddler tower and aprons. Parents' reviews say it's interactive and a family favorite after years of owning it. Here are our other top baby feeding book choices.
Toddler Cooking & Baking Set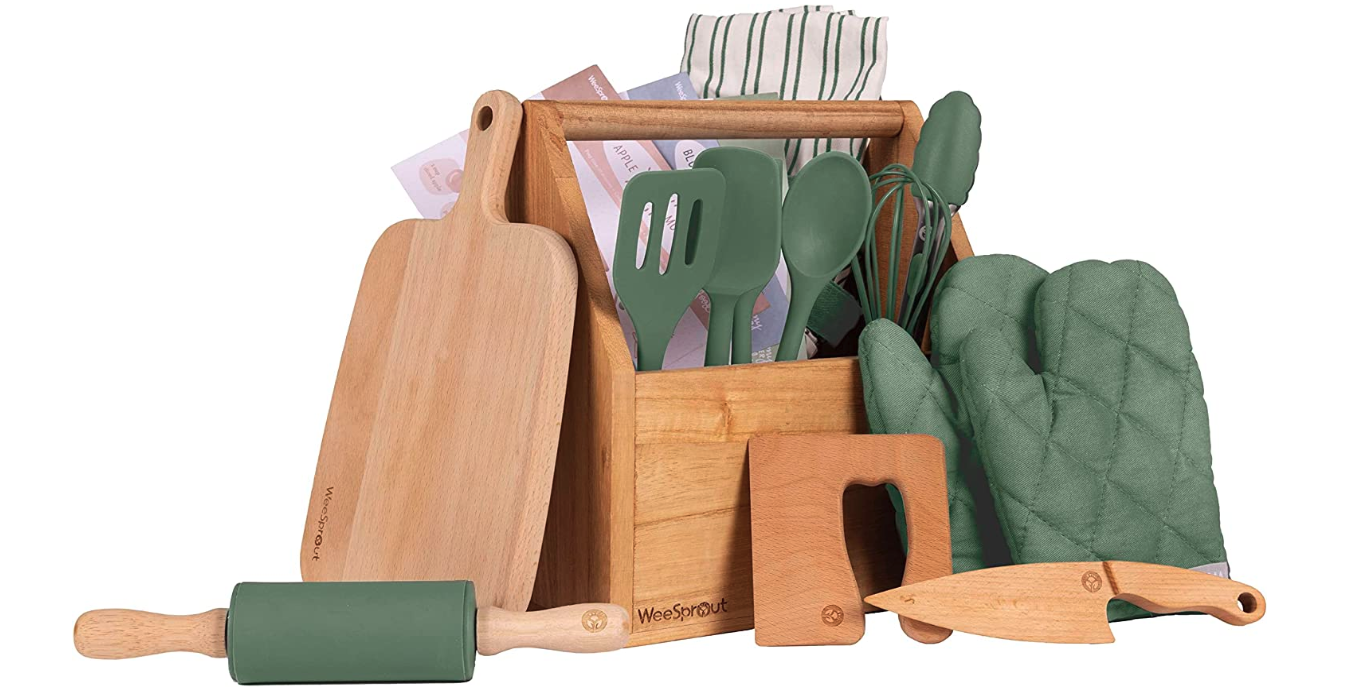 (Source: amazon.com)
It makes life easier when we incorporate our kids into everyday activities like cooking or baking. This high-quality WeeSprout kit is the perfect way to teach your kiddos that cooking is fun. It also goes great with the toddler tower, aprons, and baking book as the perfect gift set.
Non-Toxic Multipurpose Cooking Pan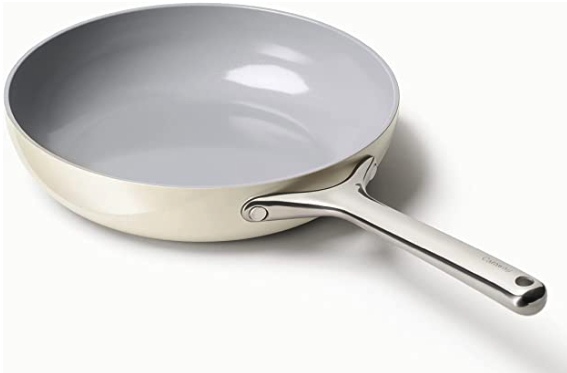 (Source: amazon.com)
Having good cooking tools can make cooking easy and enjoyable. A multipurpose pan like this elegant Caraway piece is a great gift idea for new moms, toddler moms, or expecting moms. Bonus points because it's non-stick, non-toxic, and pretty.
Bibado Bibs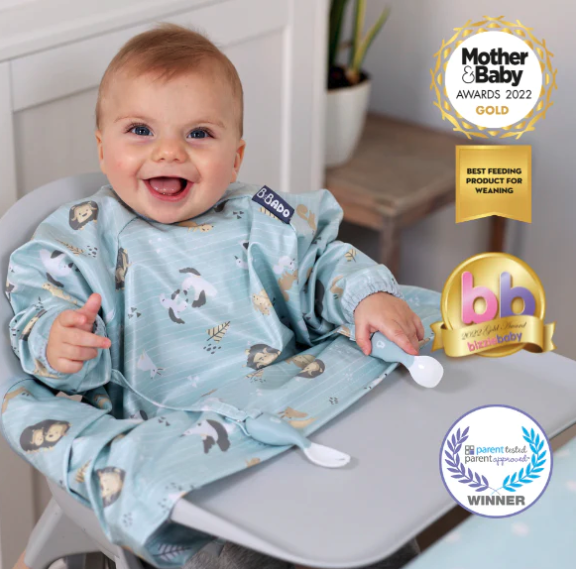 These catch-all bibs are a time-saving godsend; they can save you up to half an hour of clean-up. They're easy to clean, and durable, and according to the company's site, they're also safe because they're free from BPA, phthalates, and harmful dyes. You can use them from the weaning stage all the way through 36 months.
The Top 10 Baby-led Weaning Bibs: Reviews, Key Features, & Safety
Tile Mate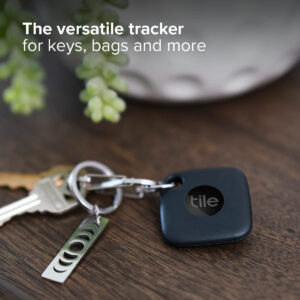 (Source: amazon.com)
If your mom friend is more forgetful than before, blame it on the mom brain syndrome. Mom brain refers to being more forgetful in line with being a mom and all the crazy that comes with it.
A Tile Mate is a new technology that'll help a toddler mom locate car keys or any missing items easily.
Baby Proofing Essentials Set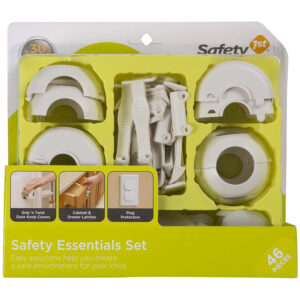 (Source: amazon.com)
Babyproofing is a mundane yet highly important part of a toddler mom's life. High-quality cabinet locks, corner guards, edge bumpers, etc., may just be what a toddler mom needs.
Door Cushion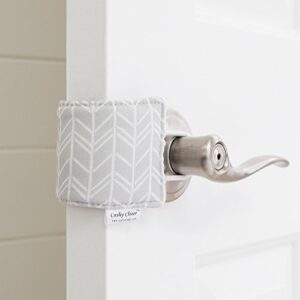 (Source: amazon.com)
This is another childproofing essential that'll make its way to a toddler mom's favorite gifts list. Door cushions are practical but can also be a stylish door ornament.
Snack Gift Box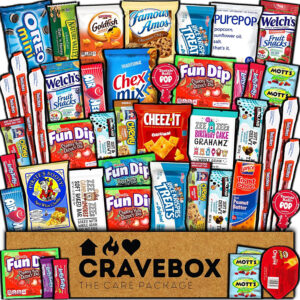 (Source: amazon.com)
Ask your mom friend about her little one's favorite snacks, then put them all together in one box–cheers to a thoughtful and yummy gift that the whole family will love.
Cookie Baking Kit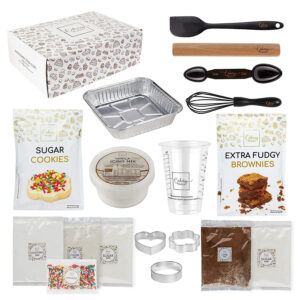 (Source: walmart.com)
Cookies are another yummy favorite for all ages. If she's breastfeeding, insert an easy lactation cookie recipe in there.
Nipple Cream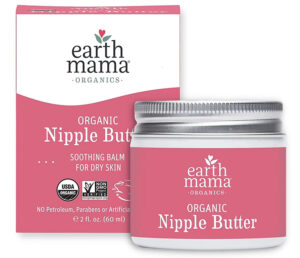 (Source: amazon.com)
Breastfeeding is beneficial for the mama and her little one. If your mom friend is breastfeeding, an organic nipple cream that's safe for her and her child will be greatly appreciated.
Bath Kneeler & Elbow Rest Pad Set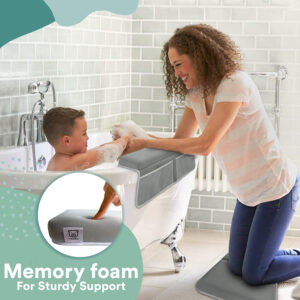 (Source: amazon.com)
Bath time is another constant task for parents of toddlers. Make it easier for mom and dad by giving them a bath kneeler and elbow rest pad to cushion their knees and elbows while bathing their toddler in the tub.
Durable Phone Case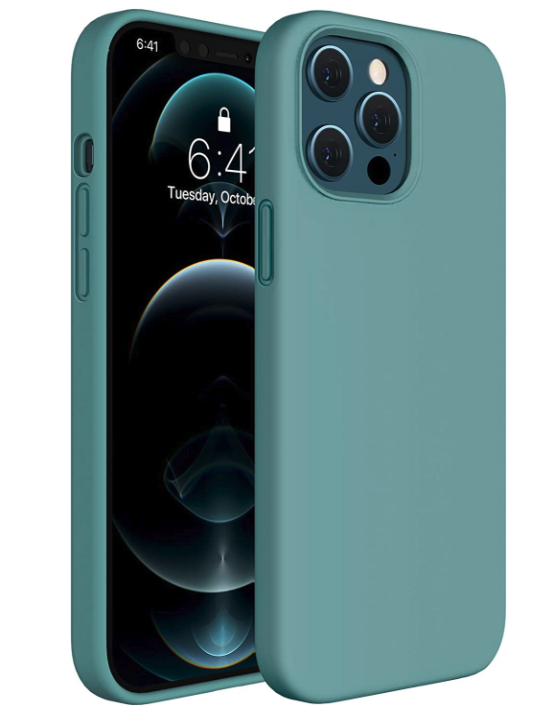 (Source: amazon.com)
There are many instances in a day with a toddler when a reliable phone case saves the day. 'Nuff said.
17. Sleep Mask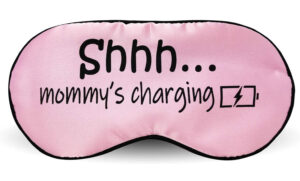 (Source: amazon.com)
A sleep mask is essential for when mama needs a quick cat nap at any time of the day.
Comfy Slippers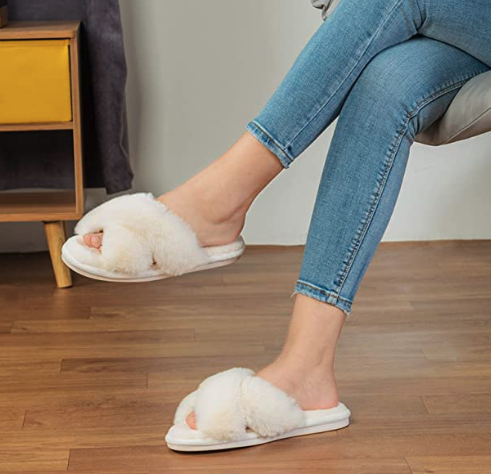 (Source: amazon.com)
Every mama needs a pair of cute and cozy house slippers. These are plush and come in different colors.
Organic Roll-On Essential Oils Gift Set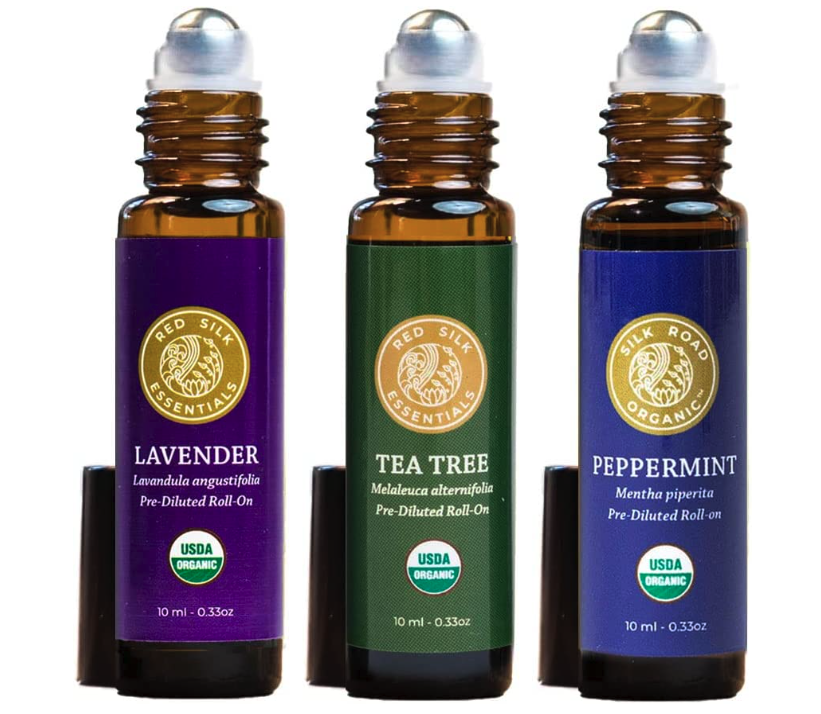 (Source: amazon.com)
This essential oil set can help mamas reset their moods and increase inner calm. Essential oils are also known to help boost immunity, sinus, allergies, soothe headaches, and many more symptoms and conditions. Before using it on your littles to make sure to check that they're kid-safe essential oils.
Stick-On Fever Indicator For Kids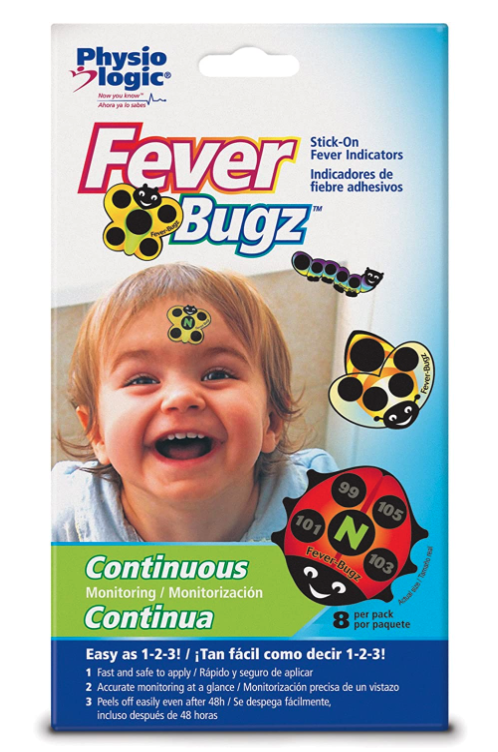 (Source: amazon.com)
Here's another practical mom gift you can give. Stickers that let you know when your little one has a fever. Super handy, especially in the beginning when they're babies.
Pacifier Medicine Dispenser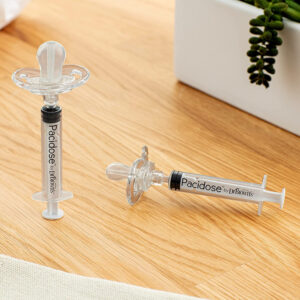 (Source: amazon.com)
Making kiddos take medicines can be a challenging task. A pacifier-style medicine dispenser can be a hassle-free way to help prevent spit-ups and ensure toddlers get the right dose.
Foam Bed Bumpers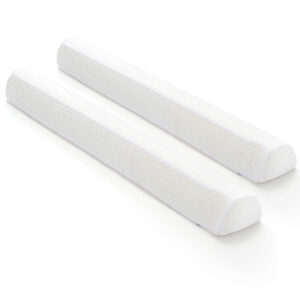 (Source: amazon.com)
Foam bed bumpers will help keep parents' minds at ease when their toddler transitions from crib to bed.
Toddler Sleep Tracker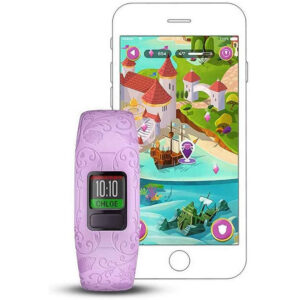 (Source: amazon.com)
There are various types of sleep trackers for kids. There are wearables and those that double as a night light. But more than the style, it's the peace of mind you give to parents in knowing whether their little explorer is sleeping soundly after lights out.
Potty Training Toilet Seat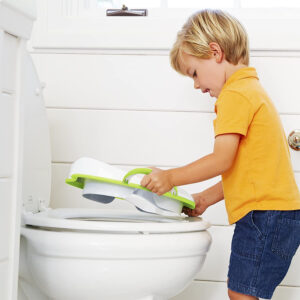 (Source: amazon.com)
Potty training is a big and exciting milestone for toddlers. For parents, it means "bye-bye diapers!" That said, parents with toddlers will be delighted if you give them a potty training seat with a step stool as a gift
Potty Training Urinal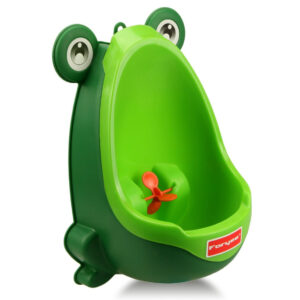 (Source: amazon.com)
A portable potty training urinal is as welcome a gift as the potty training toilet seat. It's practical and will help young boys comfortably transition from this to the real thing.
Baby Monitor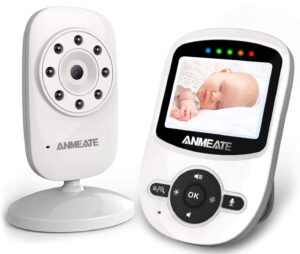 (Source: amazon.com)
This is another "for parents' peace of mind" kind of gift. A smart baby monitor will help track sleep and breathing motion from naptime to nighttime. And it fits inside stocking stuffers, too.
Sound Machine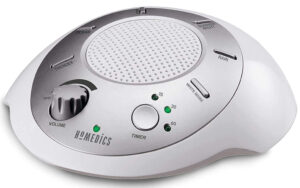 (Source: amazon.com)
Aka white noise machine. As the name implies, it produces white noise, which researchers have found to help people get to sleep and stay asleep. (2)
A sound machine is perfect for parents with toddlers to help ensure their kiddos are getting enough sleep.
Stroller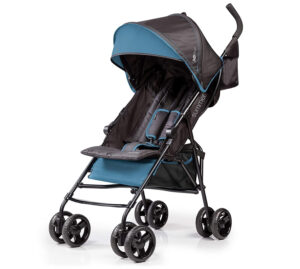 (Source: amazon.com)
If you're into big-ticket gifts, a stroller can be a good choice. Compact and lightweight strollers are perfect for quick strolls in the park.
Helping Hand
Nothing beats a helping hand, especially for a toddler mom. Anything you can do to get the kids out of her hair for a day is the best gift you could give.
You can hire a nanny or housekeeper for a day or offer to do it yourself. You can also bring her lunch or dinner, dine with her, and help take care of the kids while you're there.
Gifts To Help Mom Relax Despite The Chaos
Here are some self-care gift ideas to help mom have some "me time":
Mom's Life Story Journal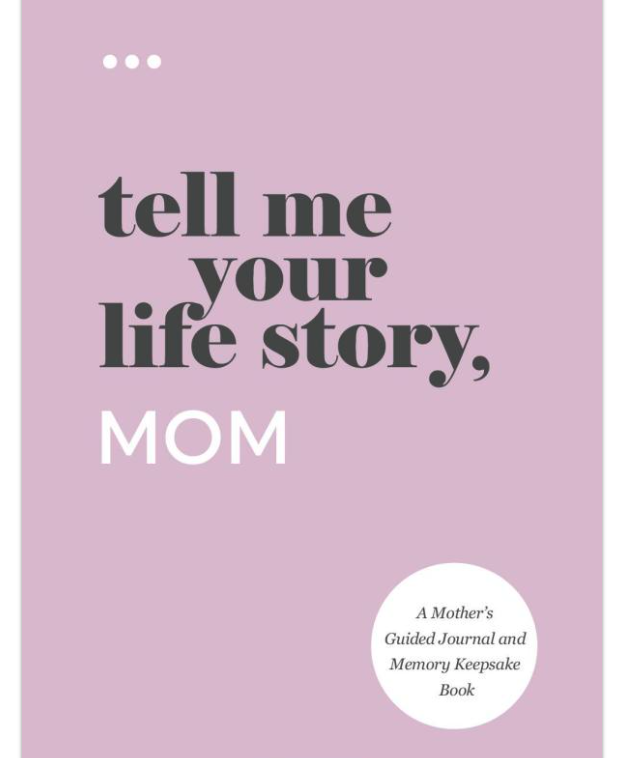 (Source: amazon.com)
This top-rated guided journal is especially made for moms to share who they are with their kids. As mamas we often forsake ourselves and get lost in the brutiful chaos of family life. This thoughtful journal provides a place to do some soul work and jot down pieces of you that may otherwise be subjected to mom brain and be forgotten.
Keurig Coffee Maker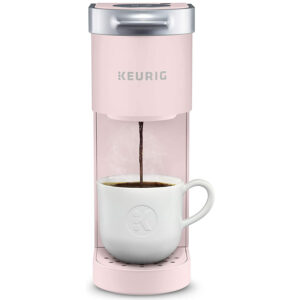 (Source: amazon.com)
Being a toddler mom is a tough job. Help her make an instant pot of coffee to help jump-start her day.
Pour-Over Coffee Maker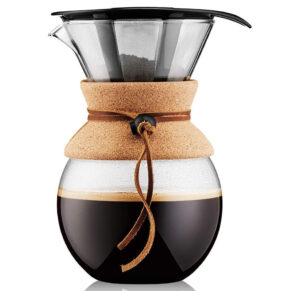 (Source: amazon.com)
Some toddler moms need coffee, while some want coffee.
If the gift recipient is a coffee lover, you may want to consider a pour-over coffee maker. Most coffee lovers prefer this type of coffee maker because it can produce bolder and richer brews than standard drip machines.
Coffee Mug Warmer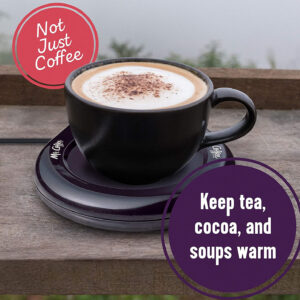 (Source: amazon.com)
Food and coffee-gone-cold are usual for parents of toddlers. A coffee mug warmer is a simple yet straightforward device that'll warm the coffee and the gift receiver's heart.
Tea Drops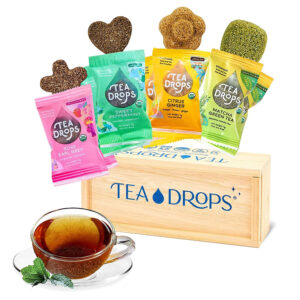 (Source: amazon.com)
What's your cup of tea? With a set of tea drops, you can choose your favorite flavor. Tea drops are organic, tea bag-free, whole-leaf teas of different shapes and colors.
Back, Neck, & Shoulder Massager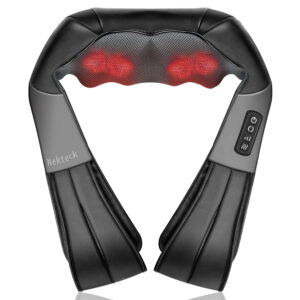 (Source: amazon.com)
If we're talking about personal care, a massager should be on the list. Carrying a toddler alone can be taxing on the back, neck, and shoulder muscles. A personal muscle massager at the end of the day will hit the sweet spot.
Scalp Massager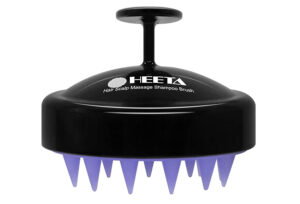 (Source: amazon.com)
There are scalp massagers you use in or out of the shower. There are electronic and manual, too. Whichever you pick, know that a scalp massager is something a toddler mom may not know she needs.
Cool-Mist Humidifier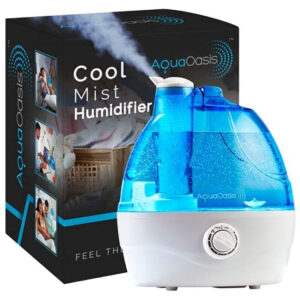 (Source: amazon.com)
Make a pun joke and give a toddler mom a breather with a cool-mist humidifier. Kidding aside, humidifiers add moisture to the air and may help ease nasal congestion due to a cold. (1)
Essential Oil Diffuser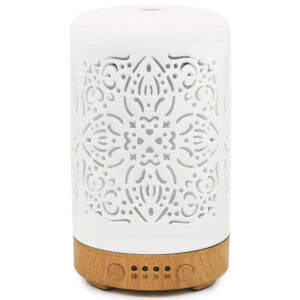 (Source: amazon.com)
Help mom keep her home smelling great with an aromatherapy essential oil diffuser set.
Scented Candle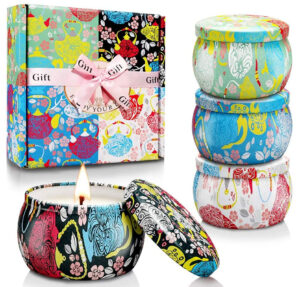 (Source: amazon.com)
Scented candles can add warmth and coziness to a home. Although candles may be dangerous with toddlers around, parents can place the candles up high where curious little hands can't reach.
Home Spa Kit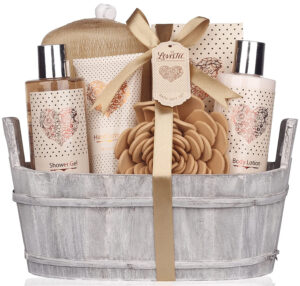 (Source: amazon.com)
A time all to herself can be difficult for toddler moms. But when they do get to squeeze an hour or two for relaxation, a handy home spa kit can give them a much-needed pampering.
Bath Bombs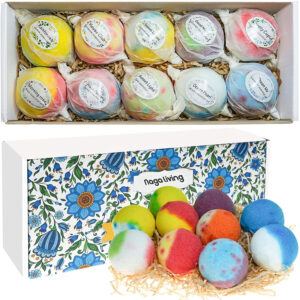 (Source: amazon.com)
The same goes for bath bombs. These are simple luxuries toddler moms can enjoy for themselves.
Massage & Facial Gift Card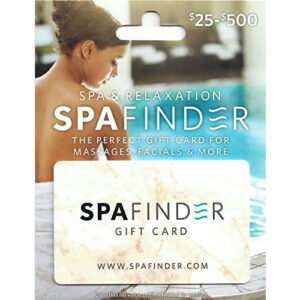 (Source: amazon.com)
This is going to be a two-part gift for mom. One, a full body massage & facial gift card, and two, at least half a day all to herself without the kids. That means you're either hiring a babysitter or doing it yourself.
Witty Wine Glass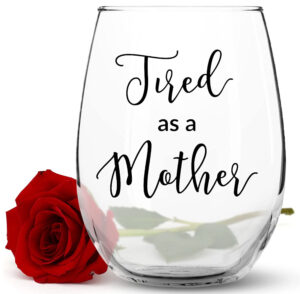 (Source: amazon.com)
"Tired as a Mother," "Because Toddlers," and "If I'm essential, so is this" are just a few witty phrases you can choose when picking the perfect wine glass for new parents.
Soft Throw Pillow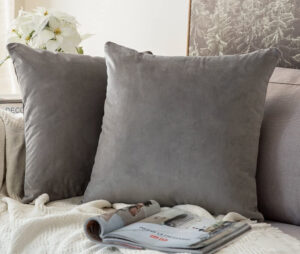 (Source: amazon.com)
You can pair this with the sleep mask mentioned above or give it as it is. Find a fun throw pillow cover to make the toddler mom smile or even laugh whenever she sees it.
Karaoke Microphone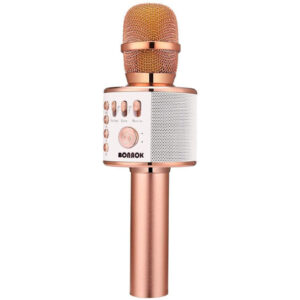 (Source: amazon.com)
Mama's got to party! A karaoke microphone may be what she needs to release some tension while belting out Mariah Carrey's songs.
Hilarious Books For New Moms & Dads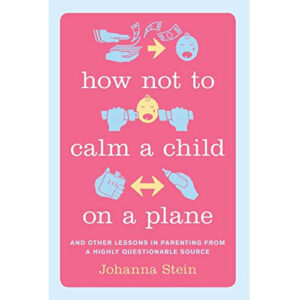 (Source: amazon.com)
A fun way to choose parenting books is to pick a hilarious-themed one. Some of the most popular choices include: Sippy Cups Are Not For Chardonnay, I Just Want To Pee Alone, I Heart My Little A-Holes, How To Not Calm A Child On A Plane, and Ketchup Is A Vegetable.
Serious Books For New Moms & Dads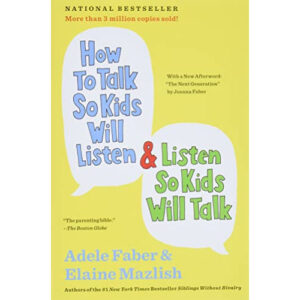 (Source: amazon.com)
Go the other direction and give helpful parenting books for raising toddlers like Toddler Discipline for Every Age and Stage and How to Talk So Kids Will Listen & Listen So Kids Will Talk, to name a few.
What Should I Get For A Mom Of A 2 Year Old?
Here are some gift ideas to help mom feel like herself again:
Lip Gloss Set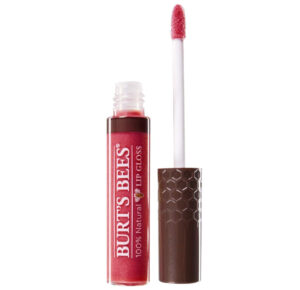 (Source: amazon.com)
Select a variety of colors and include matte and glossy types. This will let mom wear different shades every day and make her feel extra pretty every day.
Clothing Gift Card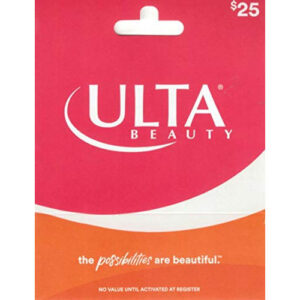 (Source: amazon.com)
Surprise mom with a personal styling service subscription. This will be especially appreciated by moms looking to get out of their PJs and revamp their wardrobe.
A Comfy & Cozy Robe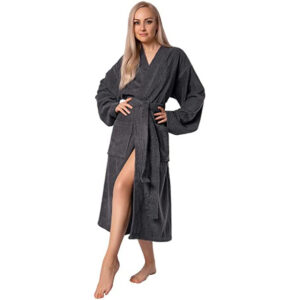 (Source: amazon.com)
A luxury robe will embrace your toddler mom friend in comfort. It's a cozy treat they can enjoy again and again.
Soft Microfiber Throw Blanket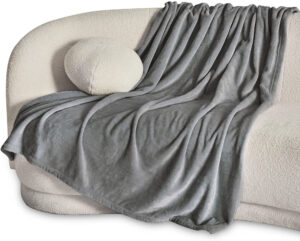 (Source: amazon.com)
A soft and cozy microfiber throw blanket can make a room homey and comfy. Mama will love snuggling with the ultra-soft fabric.
Microfiber Hair Towel Wrap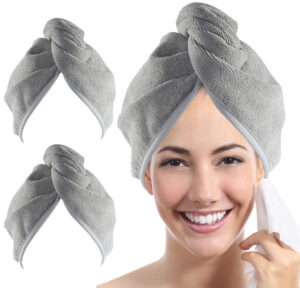 (Source: amazon.com)
Here's another gift idea a mom may not consider buying for herself. But once she gets to experience the comfort of having a super soft and absorbent hair towel wrap, she'll truly appreciate it.
Comfy Jogger Sweatpants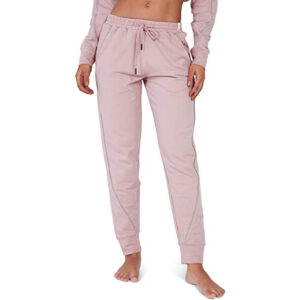 (Source: amazon.com)
This one's for a toddler mom on the go. It's comfy to wear at home and stylish to wear outside. Choose a neutral color that's easy to match, or choose a bolder color to make a statement.
Complete Hair Styler Set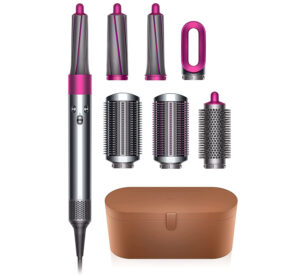 (Source: amazon.com)
There's a reason why the phrase "good hair day" has been established. When your hair looks and feels good, you look and feel good as well.
The effect is the same with toddler moms. There are hectic days and a lot of bad hair days, but one good hair day could be a good pick-me-up.
2-In-1 Hair Dryer & Volumizer Brush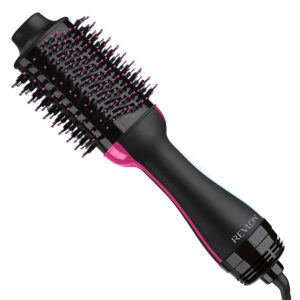 (Source: amazon.com)
This hair styling tool embodies what a toddler mom needs to make her feel like herself again without missing a precious moment with her toddler.
If you're considering this, choose one with a high-speed hairdryer and round volumizer brush feature, so she can get her hair done in a flash.
Moisturizing Kit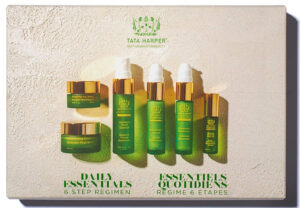 (Source: amazon.com)
You can buy a moisturizing kit or put one together. As long as it includes a lip balm, hand cream, foot cream, body lotion, and facial moisturizer, you're good to go.
Eye Cream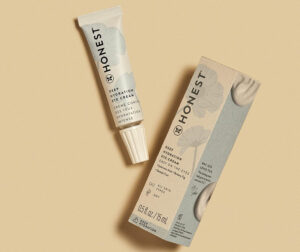 (Source: amazon.com)
You can include an eye cream in a moisturizing kit or give it on its own. Eye creams can help minimize the appearance of dark circles and puffiness around the eyes.
Facial Cleansing Brush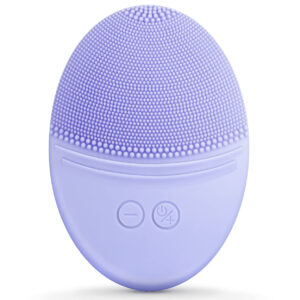 (Source: amazon.com)
Here's another self-care tool to pamper a toddler mom during bath. A facial cleansing brush can be a good skin cleanser and exfoliator in one.
Jade Roller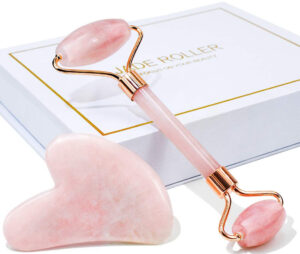 (Source: amazon.com)
A jade roller is a handy facial massager toddler moms can use anytime, anywhere.
Organic Skincare Recipe Book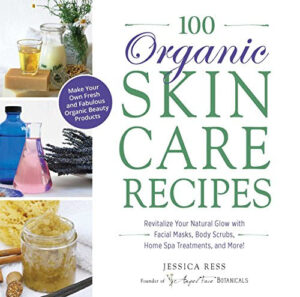 (Source: amazon.com)
If mama loves organic skincare, she may prefer whipping her own organic skincare essentials. A good organic skincare recipe book can also help her use what she already has at home.
Audiobook Subscription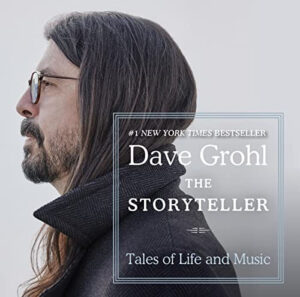 (Source: amazon.com)
An audiobook subscription is perfect for when a toddler mom can't squeeze time to read a book. Listening to audiobooks and podcasts can help her relax.
Ear Pods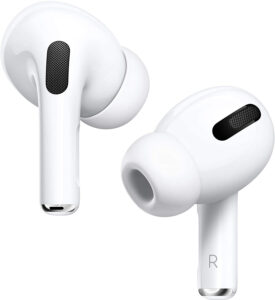 (Source: amazon.com)
If someone's giving her an audiobook subscription, you can give her AirPods to match.
What To Get For A Busy Mom Who Has Everything?
For toddler moms who seem like they have everything they need, you can choose thoughtful gifts or unique gifts instead.
"Mama" Pendant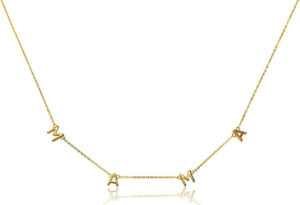 (Source: amazon.com)
Or bracelet, or keychain. She'll appreciate the thoughtful gesture.
Water Bottle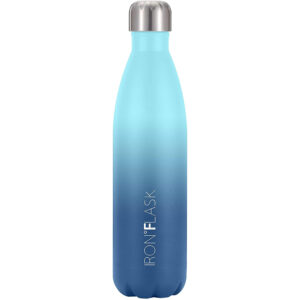 (Source: amazon.com)
While taking care of the kids, moms can sometimes forget to take care of themselves. A large, motivational water bottle will help ensure mamas stay hydrated throughout the day.
Mom Nutrition Facts Mug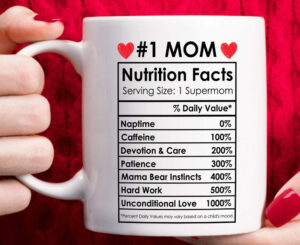 (Source: amazon.com)
Serving Size: 1 Perfect Lady
Beauty: 200%
Devotion & Care: 500%
Unconditional Love: 1000%
Daily Value may vary on the spouse' or in-laws' behavior.
An Inspirational Book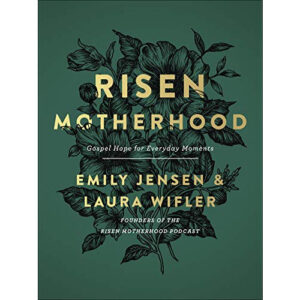 (Source: amazon.com)
Looking for a meaningful gift? You can't go wrong with an encouraging motherhood book.
Personalized Mother & Child Pendant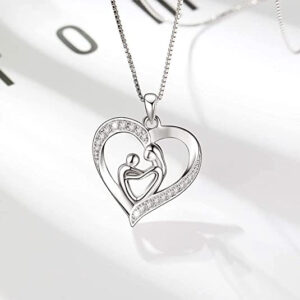 (Source: amazon.com)
Little trinkets like this can put a smile on her face.
Adult Coloring Book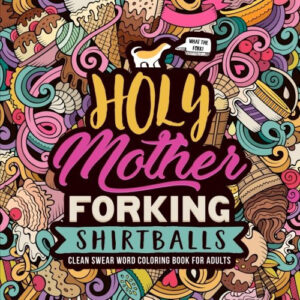 (Source: amazon.com)
Adult coloring books can help relieve stress and explore some of mom's hidden creativity.
Mom-Inspired Stickers & Decals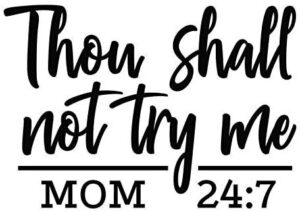 (Source: amazon.com)
These mom-inspired stickers and decals can be sassy or motivational. Either way, it's a unique gift idea for moms who have everything.
Fun Statement Socks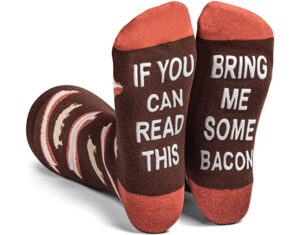 (Source: amazon.com)
Cool, trendy socks with witty and funny graphics can give toddler moms a good laugh.
Bonsai Pots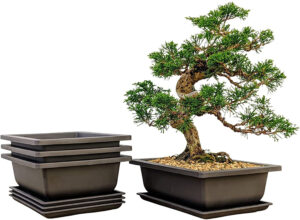 (Source: amazon.com)
Stylish and decorative bonsai pots can liven up the interior decor of any home.
House Plants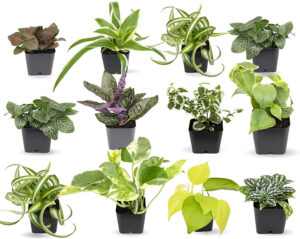 (Source: amazon.com)
Pretty decorative house plants are a good stress reliever and can also help purify the air inside the house. Toddler moms just have to make sure their toddlers don't get their hands on it.
Statement Patio Lights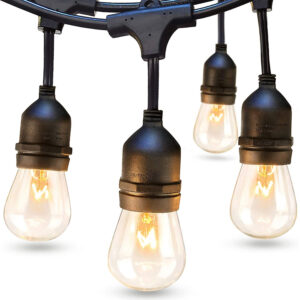 (Source: amazon.com)
String or fairy lights can add glamor to the patio or anywhere in the house.
Classic Photo Frame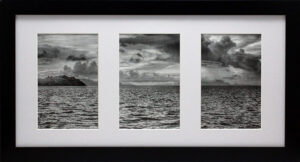 (Source: amazon.com)
Help her preserve and showcase precious family moments with a quality picture frame.
Custom House Portrait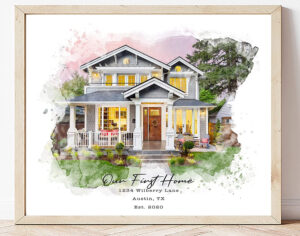 (Source: amazon.com)
Take a photo of the new parents' house, then print and frame it. It can be a good wall decor and serve as a keepsake of the house if they move.
Simple Knitting Kit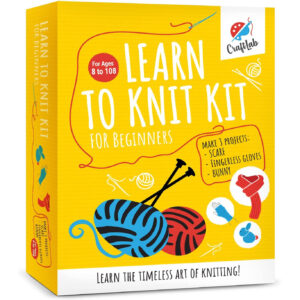 (Source: amazon.com)
Making something by hand is extra rewarding if it's for your child. A basic knitting kit may just be what someone who has everything needs.
Personalized Chopping Board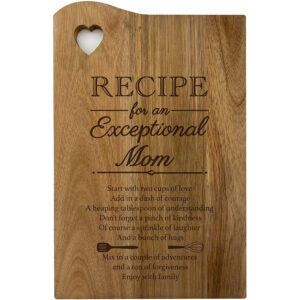 (Source: amazon.com)
If you're a family friend, or you can get in touch with the toddler mom's mom, ask her about her famous lines when the toddler mom is growing up. Select one or two and have it engraved on a chopping board.
Ask toddler mom to let you know when she starts saying those phrases to her child.
Digital Picture Frame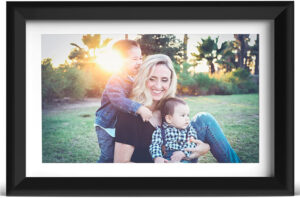 (Source: amazon.com)
We're living in a digital age, so if you don't have a digital photo frame yet, you might want to check it out. A digital picture frame connects to the wifi, receives photos via email, and shows the images on the frame seconds later.
Family members and friends from different places can also send images on it.
Charging Pad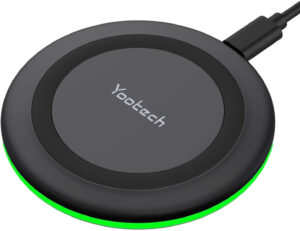 (Source: amazon.com)
A wireless charging pad is a gift of convenience. Since it's wireless, most charging pads are compatible with all Apple and Android devices. Just put your phone face-up on the charging pad, and it'll start charging automatically.
Smart Planter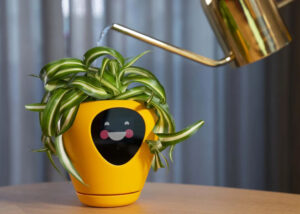 (Source: etsy.com)
A smart planter is equipped with sensors that will trigger animated emotions–that's right. A smart planter is like a plant and a virtual pet in one.
Other functions include showing you the soil's moisture, sun exposure, and temperature to let you know when to water it, put it in the sun, or back in the shade. Smart planters work with an app you can download on your mobile phone.
Smart Watch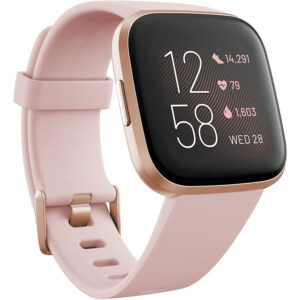 (Source: amazon.com)
Toddler moms may be too busy to check their phones. If the toddler mom you're shopping for a gift for wants access to notifications on their wrists, a smartwatch may be a great gift idea.
Smart Speaker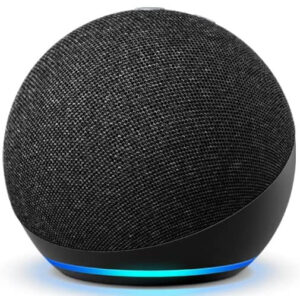 (Source: amazon.com)
We mentioned above that toddler moms need a helping hand. A smart speaker may just be it. This high-tech speaker can be voice-controlled using a "virtual assistant."
On top of playing music, smart speakers can tell you the weather, turn on the lights if it's automated, control other compatible devices, and many more.
Smart Sunglasses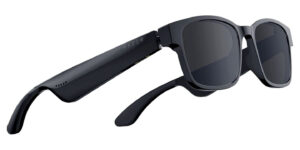 (Source: amazon.com)
If a smartwatch receives notifications on your watch, smart sunglasses receive notifications on your glasses. Once you pair your smart sunglasses with your smartphone, you can further customize their functionality.
What Do You Get Parents Of Two Kids?
Thinking of gifts for parents with toddlers may be extra tough if we're talking about two or more kids. We hope these gift ideas can make it easier for you:
Car Side Window Sunshade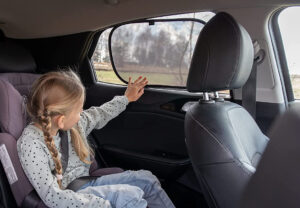 (Source: amazon.com)
A good car side window sunshade can help reduce the interior temperature and minimize sun damage.
Back Seat Organizer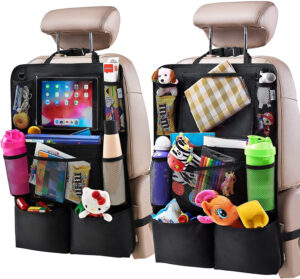 (Source: amazon.com)
Having every toddler essential in one spot in the car, especially during road trips, makes taking care of multiple children easier.
Welcome Mat & Rugs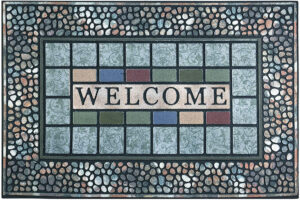 (Source: amazon.com)
Here's a simple yet homey gift idea. A home can't have enough welcome mats and floor rugs.
Baby Carrier Hoodie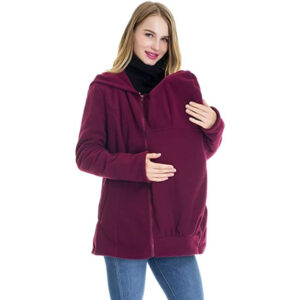 (Source: amazon.com)
A baby carrier hoodie is easy and convenient to use. It allows parents to safely carry their babies while keeping their hands free. Babywearing hoodies are perfect for parents with two or more children.
Portable Phone Charger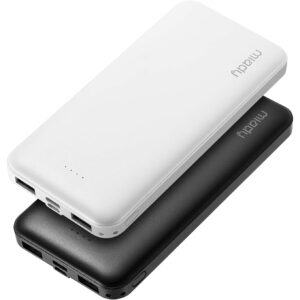 (Source: amazon.com)
Portable phone chargers are perfect for parents who need to be on their phones while walking with the kids outside or away from a wall socket.
Cooking Classes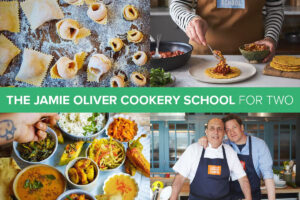 (Source: vedcdn.imgix.net)
It's important for parents to prepare healthy meals for their children. A cooking class can help improve their cooking skills and broaden their culinary knowledge for years to come.
UV Sanitizer & Charger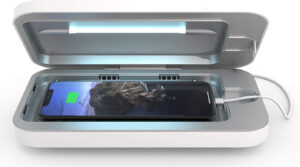 (Source: amazon.com)
Safely and easily sanitize your mobile phones while fast charging with a 2-in-1 UV sanitizer and charger. This is a perfect gift idea, especially with the pandemic.
Coffee Subscription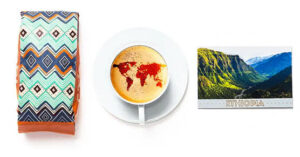 (Source: atlascoffeeclub.com)
There are days when toddler moms and dads just couldn't squeeze time to make their own cups of coffee. Surprise them with a coffee subscription that'll deliver freshly brewed coffee right to their doorstep.
New Parents Coffee Mugs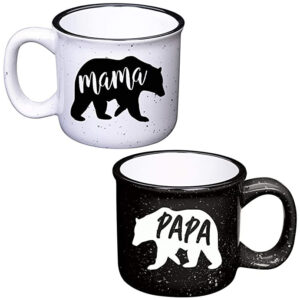 (Source: amazon.com)
Give the new mom and dad matching coffee mugs. Here are some design ideas:
Mommy Est.2020 – Daddy Est.2020
Mama Bear – Papa Bear
Chaos Coordinator
Promoted to Mommy – Promoted to Daddy
Wow I'm A Mom – Wow I'm A Dad
Hot Sauce Set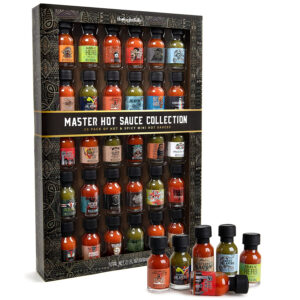 (Source: amazon.com)
Unlike before, new parents may not have the luxury of eating properly now that their kiddos are running about. When they do get to squeeze time to eat, a hot sauce may be what they need to spice up their palate.
Wine Tumblers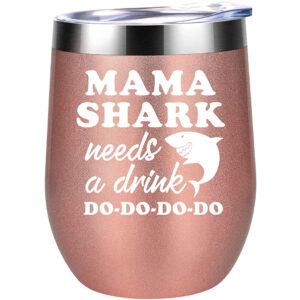 (Source: amazon.com)
Because you don't know when and where the kids will pop out, it's a good idea to drink wine from a container with a lid.
A fun way to give wine tumblers is choosing those with witty phrases like Mom/Dad Off Duty.
Cocktail Kit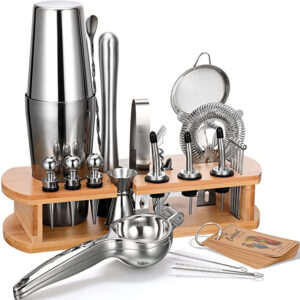 (Source: amazon.com)
Here's a gift idea that'll extend the happy hour all year-'round. Cocktail kits are great for all occasions–it's a cool Christmas gift idea for parents with toddlers, housewarming parties, or for any special event you can think of.
Date Night Box Subscription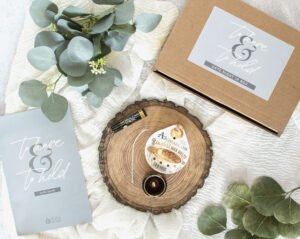 (Source: date-night-in.cratejoy.com)
While juggling work, household chores, and taking care of the kids, parents may forget to save some couple time for themselves. A date night box subscription will help take care of this for them.
They'll receive a box filled with mood-setting accessories, interactive couple games & activities, and easy-to-follow recipes for an extra special evening.
Folio Document Organizer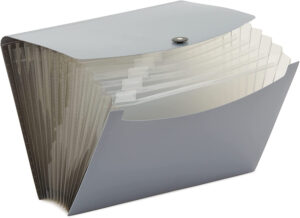 (Source: amazon.com)
Here's a simple yet highly functional gift idea. A folio document organizer can help keep important family documents safe and organized in one place.
No one wishes it to happen, but in an emergency, it'll be easy to grab all the important documents if they're in one place.
Luxury Sheets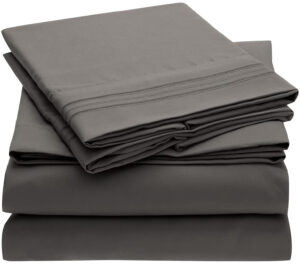 (Source: amazon.com)
One way to make the lives of new parents easier is by giving them something comfy and soft to lie down on when the kiddos finally fall asleep.
Large Comfy Blanket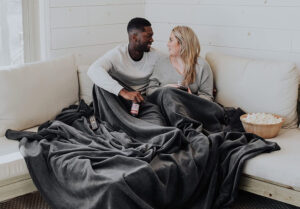 (Source: amazon.com)
A large blanket can be used by the whole family while watching TV or hanging out together on the patio.
Family Photo Shoot Session
(Source: istockphoto.com)
Help parents with toddlers preserve golden family moments with a family photo shoot session. This is something they'll cherish for the rest of their lives.
StoryWorth Subscription
(Source: storyworth.com)
If we're talking about heartfelt gifts, StoryWorth may just top the bill. When you gift new parents with a StoryWorth subscription, they'll receive weekly emails asking about their lives like a journal.
StoryWorth collects and compiles those answers. At the end of the year, their stories are bound into a book, making it a great Christmas gift idea.
What Can My Toddler Make For Mother's Day?
DIY gifts and handmade arts are reserved for toddlers and children. Here are some DIY gift ideas you can help toddlers prepare for their mamas, grandmamas, or aunts.
Rainbow Footprint Artwork
Color your toddler's foot with kid-safe paints and imprint it on a plain Mother's Day card. Use different colors for each card to make it more personalized.
DIY Crayon Candle
Got crayon stubs lying around? Help kids melt those and pour them into metal tins. Put candle wicks and let dry.
Bowtie Pasta Bouquet
Macaroni necklaces are out; bowtie pasta bouquets are in. Prepare raw bowtie pasta of different colors, then help your toddler glue them on plain or colorful paper. Arrange it like a bouquet and put a ribbon on it to complete the look.
Chocolate Bouquet
Cut art papers into flower shapes and help your toddler glue individually-wrapped chocolate candies on them. Bundle them up with burlap or similar fabric and tie them with a bow.
Cupcake Flowers
Prepare printed cupcake paper cups and ask your toddler to paint them and make them look like flowers. Help toddlers glue fuzzy wires on the back before bundling them together to form a bouquet.
Paper Clip Bookmark
This is a cute and easy Mother's Day gift a toddler can easily make with adult supervision. Ask the kids to match paper clips and buttons of different colors, then help them glue those together.
Fingerprint Love Note
Paint your toddler's thumb with kid-safe paint, then guide him or her to make little fingerprint hearts on a plain Mother's Day card.
Clay Hand Jewelry Dish
This gift idea may require more supplies, skills, and time than others on this list, but the finished product will be worth it. It's a Mother's Day gift and a lifelong keepsake both the mom and her child will cherish.
Here are the step-by-step instructions:
Place a lump of air-drying clay on parchment paper, then flatten it with a rolling pin. Trace your child's hand on the flattened clay with a pencil. Use a utility knife to cut the handprint, then put the rest of the clay aside.
Wet a q-tip with water, then smoothen the rough edges with it. Mold the clay hand in your desired position–you can use the bottom of a bowl to help you get that smooth, arched shape.
Let dry for 24-48 hours. You can decorate it with washable paints or give it to mom as it is.
Paint Your Own Stepping Stone
If mama's into gardening and your toddler is into art, a paint-your-own stepping stone kit can be a great gift idea.
Purchase a PYO kit on Amazon or any online marketplaces, then ask your toddler to paint it. You can help your child or let him or her do it alone.
Disclaimer: Although the name says stepping stone, you can't actually use it as a stepping stone to preserve the paint. It still makes a great decorative garden piece, though.
Rock Garden Markers
Rock garden markers are easy to do and can be a fun art activity for the kiddos. What you need are smooth pebbles that are as large as your toddler's palm, non-toxic paints, a paintbrush, and a list of plants mama has in her garden.
Let your kid paint and design the rocks, then help him or her write the names of the plants. You can choose not to paint the bottom part of the rocks.
Handprint Coasters
This is another crafty DIY gift idea. Purchase white tiles, acrylic paint, paintbrush, vinyl bumpers, and clear protective glaze on Etsy or other online marketplaces.
Once you have all the materials, paint your toddler's hand and press it on the tile. Let it dry for a few hours before spraying light coats of clear protective glaze to make it waterproof. Let it dry overnight.
DIY Pebble Trivets
You can purchase new cork trivets or revamp mom's existing cork trivets for this crafty DIY gift idea.
You'll also need decorative pebbles (you can use one color or make it a colorful pebble trivet) and industrial-strength glue.
When you have the materials, start by arranging the pebbles on the trivet. Ensure that none are hanging over the edges and that the pebbles are the same sizes to keep the trivet even.
The next step is to glue the pebbles on the cork trivet. Do this one by one, applying only a small dot of industrial glue to the back of each pebble. Firmly press each pebble back into its spots on the cork.
Notes:
Start gluing the pebbles on the outer side of the trivet, then work on the inner side afterward. This will ensure that the pebbles stay in line.
Use only a small amount of glue on each pebble to avoid it from oozing on the sides of the pebbles.
Mother's Day Portrait
If your toddler is into art, ask him or her to draw something for mom. Frame that, then give it to mom. It's a keepsake mama will cherish for years to come and a pretty cool memento for when the child has grown up.
Gift Ideas For Toddlers
REFERENCES
(1) https://www.mayoclinic.org/diseases-conditions/common-cold/expert-answers/cool-mist-humidifiers/faq-20058199
(2) https://www.sciencedirect.com/science/article/abs/pii/S1087079220301283