Overview
Make the dads in your life feel extra special this Father's Day with these thoughtful and fun gifts to show them just how much you love them.
There's a perfect gift for every type of dad. Take your pick from the 130+ gift ideas we're sharing below.
We've prepared this gift guide, with items grouped according to dads' interests (with options from budget-friendly to splurge-worthy items):
The Most Popular Gifts On Father's Day

What Most Men Want For Father's Day

Unique Father's Day Gift Ideas

Favorite

Gift Ideas

For All Types Of Dads

Best

Gift Ideas

For The Fitness & Health-Conscious Dad

Best

Gift Ideas

For Sporty Dads

Best

Gadgets

As

Father's Day Gifts

For Techie Dads

Best Father's Day Gift Ideas

For Office Workers

Funny & Witty

Gift Ideas

For Fathers

Best

Gift Ideas

For Dads Who Love To

DIY

Gastronomic

Gift Ideas

For Foodie Dads

Beer-Themed

Gift Ideas

For Brewski Papas

Best

Gift Ideas

For Globetrotter Dads

Best

Gift Ideas

For Work-At-Home Dads

Best

Gift Ideas

For Busy Fathers

Best Gifts Adventure Seekers &

Outdoorsy Dads

Best Gifts For The Golfer Dad

Best Father's Day Gifts

For Audiophiles & Cinephiles

Best Gifts For The Car Guy

Best Designer

Gift Ideas

For Father's Day

Father's Day Gift Ideas

: Best Books For Papas

Best

Gift Sets

For Dads

Best Subscription

Gift Ideas

For Dads

Father's Day Gift Ideas

For Different Price Points

Gift Cards

For Dads
You can also find choices based on who's your gift recipient:
Best Gifts For Grandpas On Father's Day

Best Gifts For Husbands On Father's Day

Best Gifts For Dads

On Father's Day

Best Gifts For Fur-Dads On Father's Day

Best Gifts For Plant-Loving Dads On Father's Day

Best

First Father's Day Gift Ideas

For

New Dads
Click here for our list of gifts for moms (if you're looking for a belated Mother's Day gift and other special occasions) or the best gifts for second-time moms and dads.
What Are The Most Popular Gifts On Father's Day?
Dragon Touch Digital Picture Frame (WiFi & Touch Screen HD Display)
This WiFi cloud photo frame lets Dad display the family's precious moments on his desk.
This digital picture frame is unique because you or other family members and friends can share photos using different methods, including in-app options and email. That will add more photos to Dad's display.
Ember Temperature-Controlled Mug
It's easy to forget to drink your coffee when you're busy.
The good news is that this smart coffee mug keeps liquids at Papa's preferred temperature and comes with around 80 minutes of battery life.
This self-heating mug even shuts off automatically when it detects either two hours of inactivity or if it's empty.
Ray-Ban Men's RB3519 Aviator Sunglasses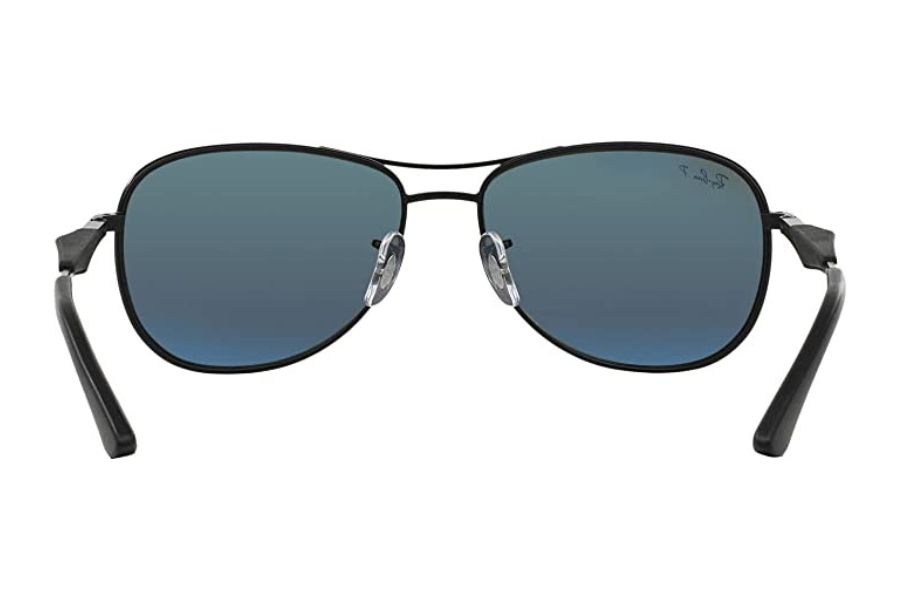 Ray-Ban is known for high-quality sunglasses – and the Aviator style is an all-time favorite design that looks good on just about everyone. It's one of the brand's best sellers and has appeared in countless movies.
There's no question that these can be the perfect gift for Dad to up his sunnies game on Father's Day.
Onitsuka Tiger Mexico 66 VIN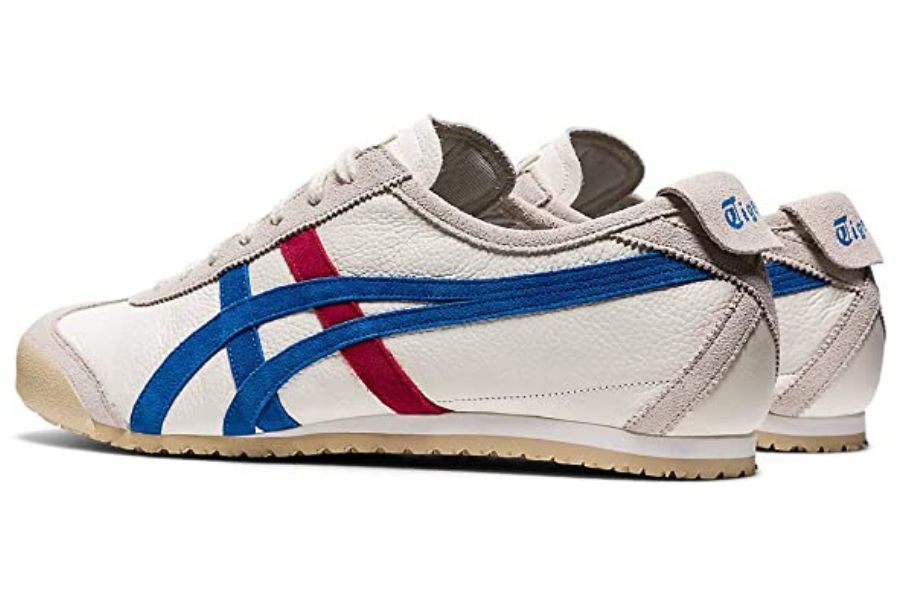 Dads also deserve to be pampered with a comfy pair of shoes.
Get them this vintage Onitsuka Tiger pair (also available in different color combinations).
What Do Most Men Want For Father's Day?
Brazyn – Talon Percussion Massage Gun + Massage Cane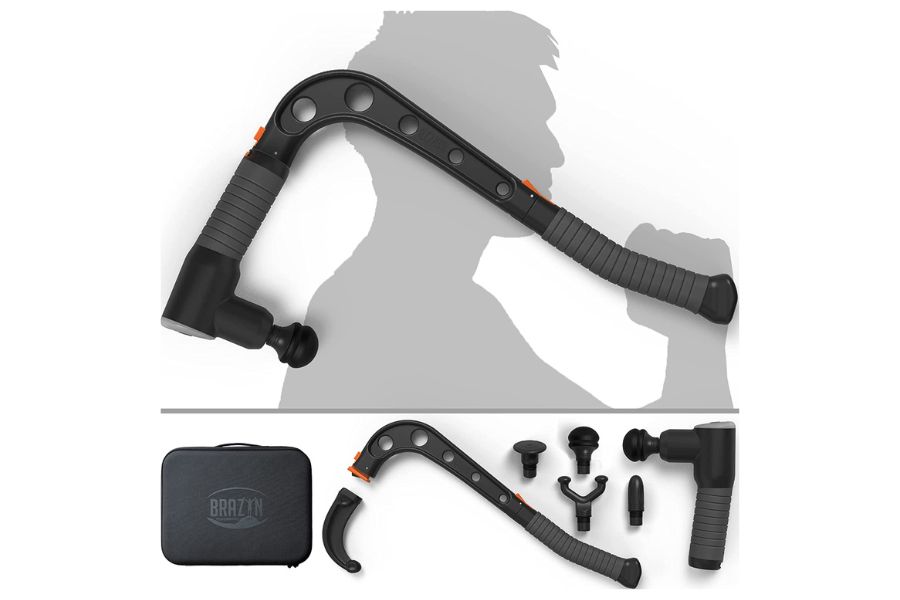 After a long, busy day, help your fave guy feel relaxed with a massage using this battery-operated deep tissue massager.
It can help with full-body pain relief thanks to different head attachments (flat, ball, fork, and bullet). With its unique design, it's now easier to massage those previously hard-to-reach parts. – and this massage set is portable, too.
The Battery Organizer Storage Case (With Tester)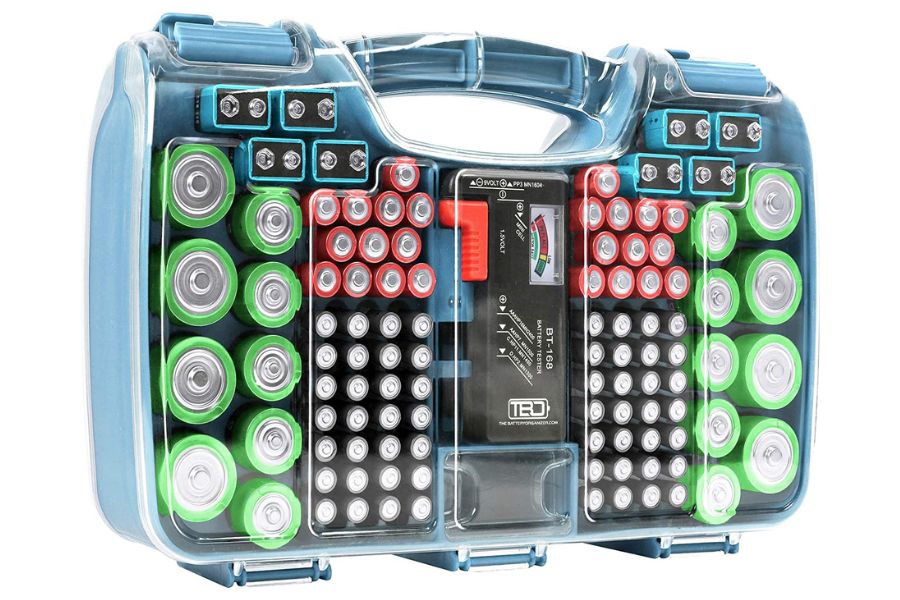 Most of the time, Daddy is the go-to person whenever things don't work around the house, including gadgets or toys that have run out of batteries.
Help him organize with this storage case. It comes with a tester, so there's no guessing which batteries are full or spent.
Google Nest Learning Thermostat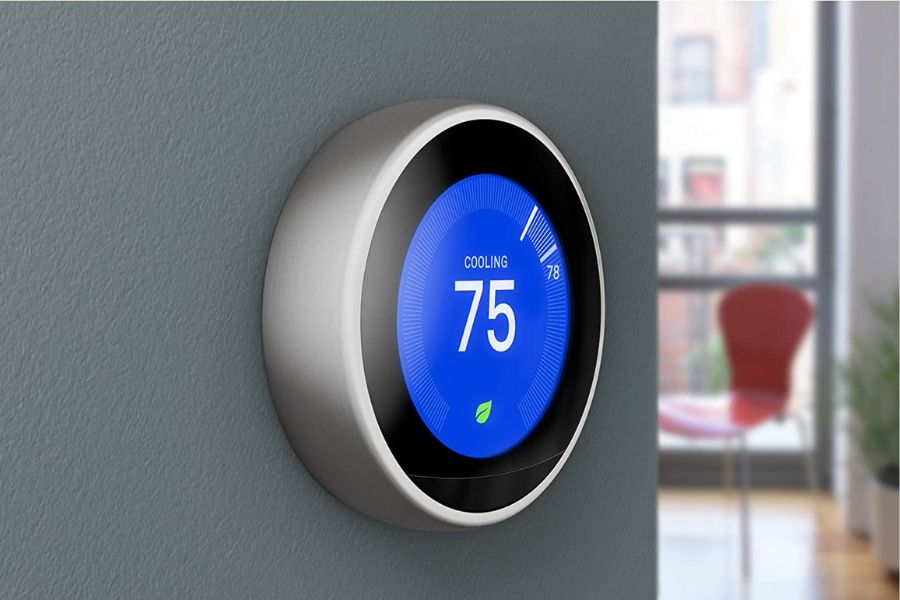 Get your man this smart thermostat that he can control no matter where he is.
He no longer has to worry whether someone left the heater or AC on even if he's away because he can easily check on that using his phone.
Plus, the device can also be set for auto-schedule – and it also learns from your patterns so it also programs itself to adjust the temperature in your home.
Cuisinart Full Size Four-Burner
BBQ
Gas Grill – CGG-7400 (
Stainless Steel
Lid)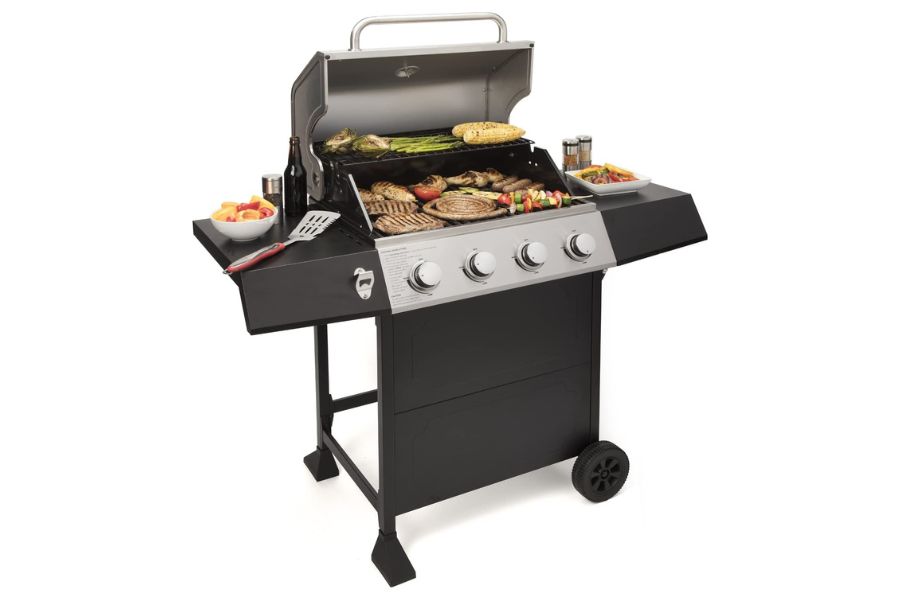 Let Dad have fun making burgers and grilling his favorite BBQ in this four-burner grill.
Your tummy will love that, too.
Hatch Restore Sound Machine (Natural Sleep Aid for Adults)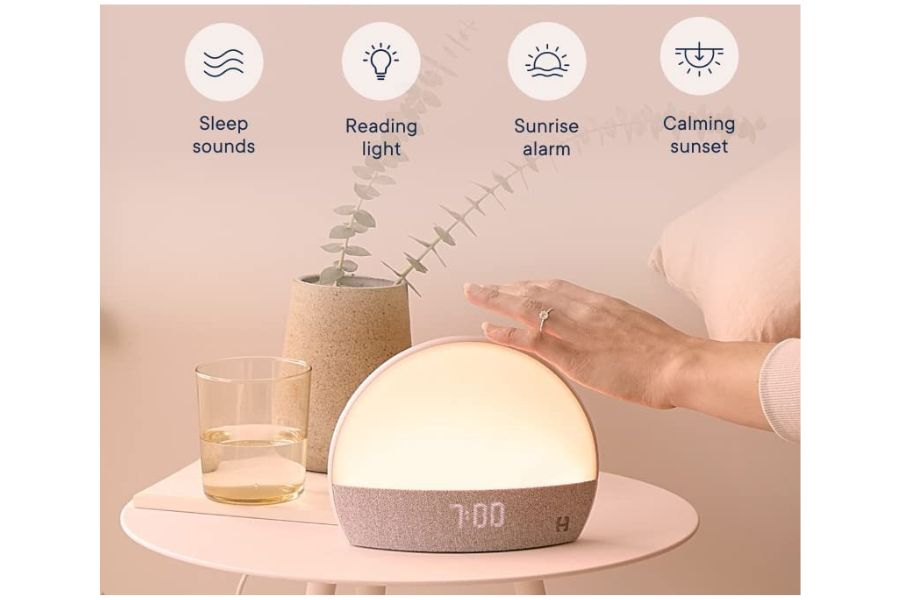 Sleep is essential for our survival, yet falling asleep can be a challenge to many. Help your man fall asleep faster with this unique device.
This product creates the right mood for sleeping, helps calm the mind, establishes a sleeping routine, and trains the body to fall asleep. Papa can also use this as a soft-glow reading light before sleeping.
Officially Licensed NFL (Favorite Team) Silk Touch Bath Robe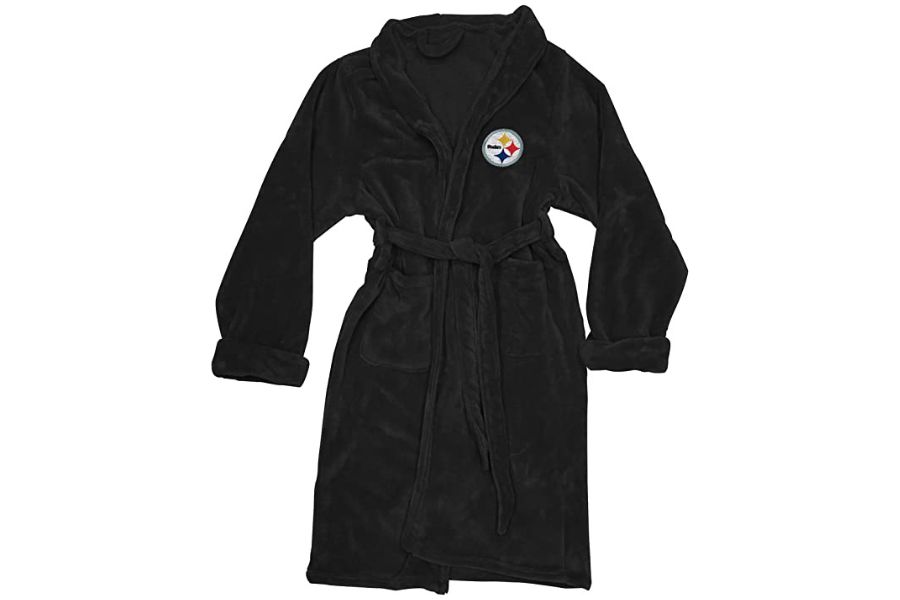 Who said sports-related apparel is only for supporting your favorite team during games?
Dad can support and represent his favorite team while lounging at home with this officially licensed NFL bathrobe anytime. Simply get the one with his favorite team's logo.
Casio Men's 'G-Steel by G-Shock'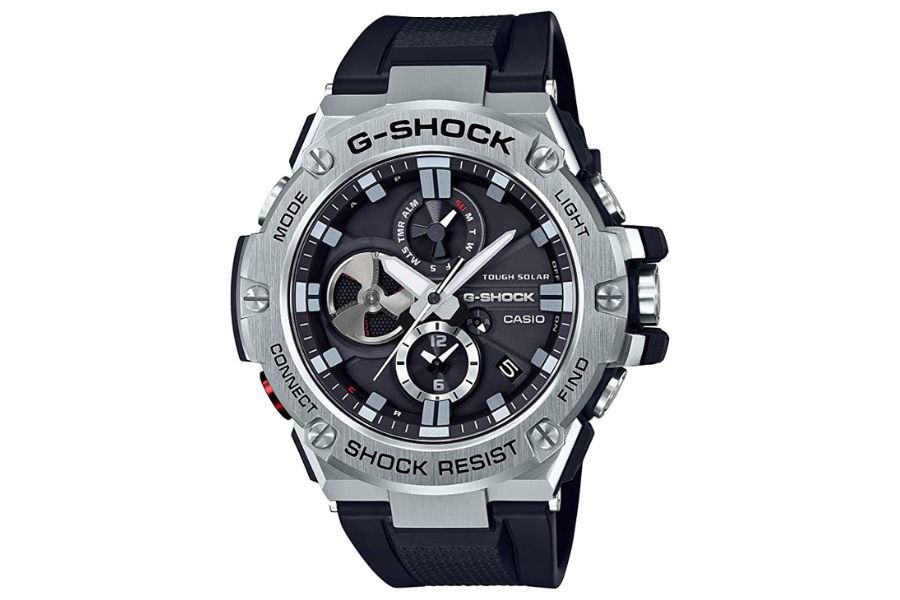 A watch remains a timeless favorite for many guys, and they just might make a killer Father's Day gift.
Get Daddy this water-resistant timepiece that works even when he's out doing water sports activities (except diving).
It's rugged enough for use in sports but also elegantly designed for formal wear.
Cryptex Da Vinci Code (Mini Cryptex – Lock Puzzle Box)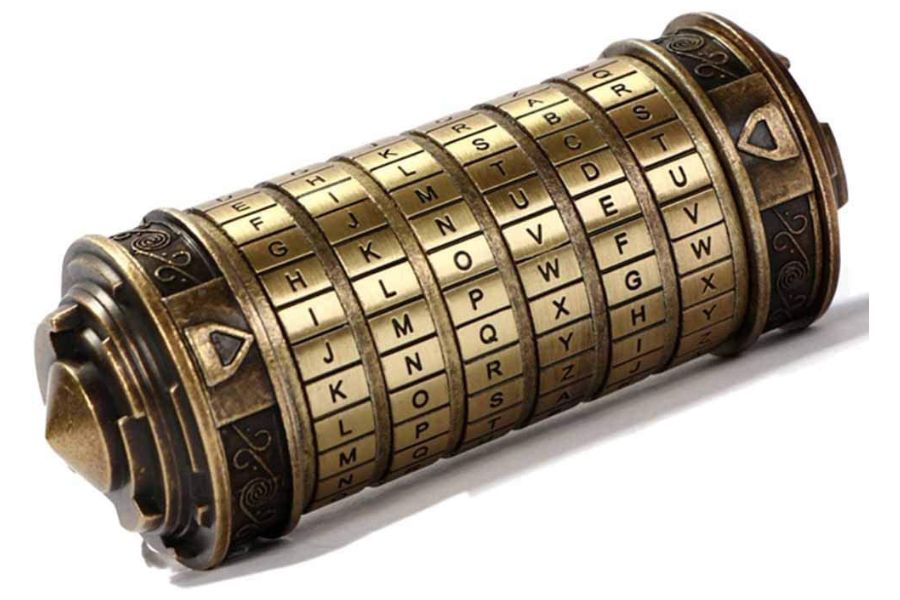 Challenge Dad to a mini cryptex inspired by the device from "The Da Vinci Code."
The preset password is "I LOVE U," but Dad can modify this to create a secret puzzle box that the family can try to decode and use as a detective-inspired game.
Unique Father's Day Gift Ideas
Dr. Bronner's Build-Your-Own Chocolate Bars Bundle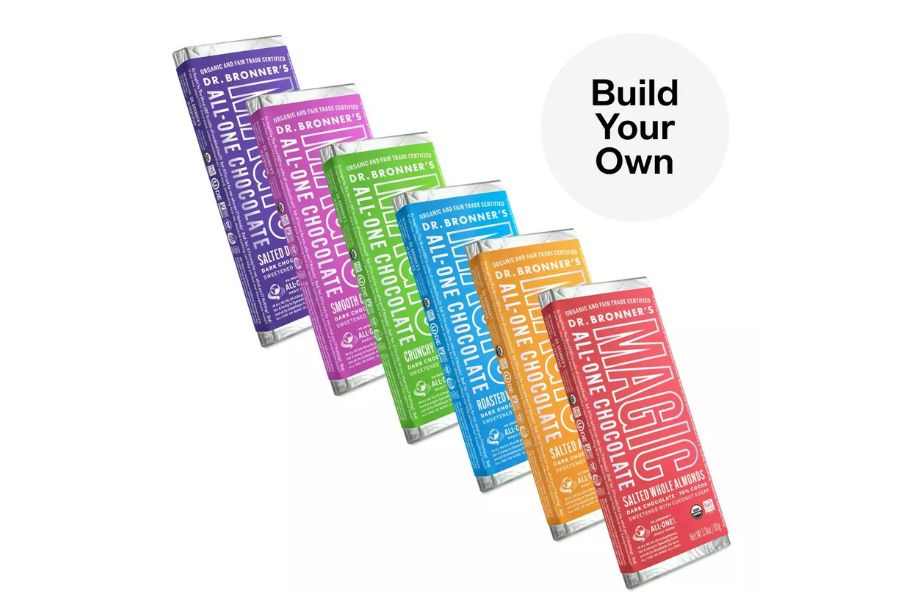 Indulge your guy's sweet tooth cravings with this variety pack of 70% cocoa chocolates sweetened with coconut sugar.
This healthy but yummy chocolate pack is also Non-GMO Project Verified (free from genetically modified organisms) and USDA-certified organic (United States Department of Agriculture).
You can also build a special pack with Dad's favorites.
"Super Dad" Personalized Story Book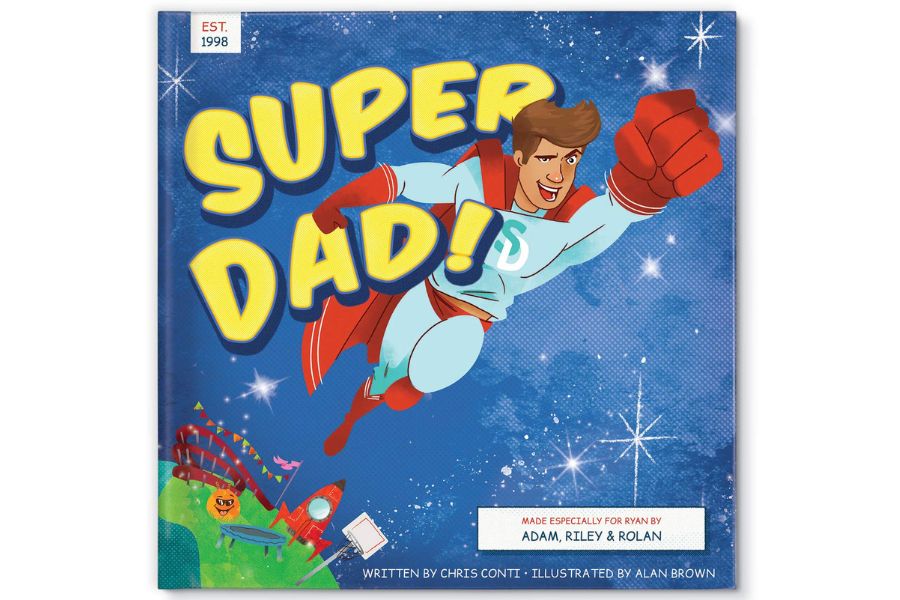 Dad is the superhero in this personalized book that can also be modified to include his picture on the cover.
The book can include up to four people who love him as other characters in the story. Cool, isn't it?
"I Am Their Father" Lightsaber Sign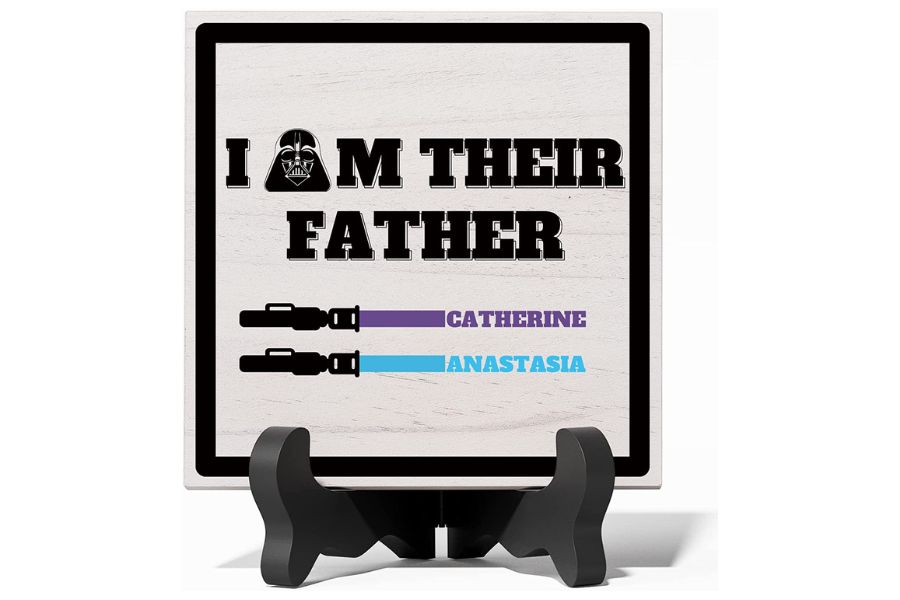 This personalized lightsaber-themed sign is the perfect gift for a "Star Wars" fan, but it can also be a good pick for any dad.
You can include up to five names.
Personalized "Dad We Love You" Heart Wooden
Keychain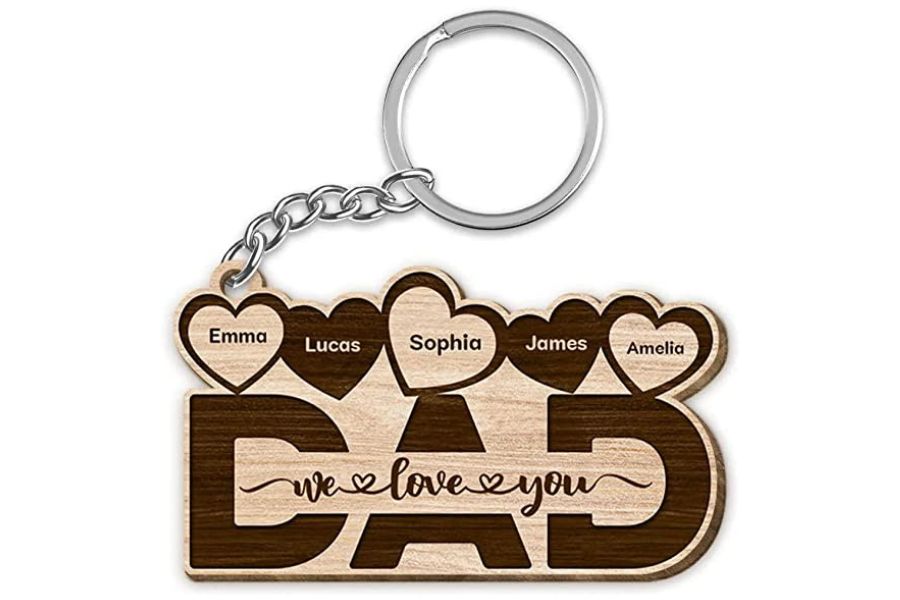 Looking for a high-quality, personalized gift for Dad? This customizable keychain features a stylish design and is made in the USA using environmental-friendly plywood and nontoxic, odor-free materials.
Perfect even for large families, this keychain can even fit up to 10 names.
Personalized Blankets for Dad (Customized Blankets)
Suitable as a blanket or a decorative piece, this personalized gift can include photos of the family's favorite moments with Dad.
The fleece blankets are also available in different sizes: suitable for adults, babies, and kids. You can get matching blankets for you and your children.
Best
Gift Ideas
Based On Preferences & Interests
Favorite
Gift Ideas
For All Types Of Dads
Surely Non-Alcoholic Sparkling Rosé For The Alcohol-Free Papa
Treat your guy to a bottle of this award-winning non-alcoholic sparkling rosé. It's a low-sugar, low calories drink that tastes almost as good as the real thing.
It's also the perfect gift for other special occasions.
Govee Smart Electric Kettle (WiFi Variable Temperature)
Coffee and tea preparation is made easier with this smart electric kettle that Dad can control and preset using an app on his phone or through Alexa.
With the option to schedule automatic boiling, this model kettle can prepare water for Dad's brew even while he's still asleep or busy. It shuts off automatically if there isn't water inside (if it dries out).
Dr. Squatch All Natural Bar Soap for Men
Many men don't like smelling as sweet as flowers, so get Dad some soap with a cedar citrus scent instead.
This all-natural bar soap is free from harsh chemicals and synthetic ingredients (e.g., sulfates, parabens, and phthalates).
You can also opt for different scents (e.g., natural citrus, pine, spearmint, etc.).
Cotton Sleep Mask
Whether traveling or getting some zzzs at home, Dad can sleep better with this light-blocking, eye-blindfold mask.
It has a patented bending cartilage design that Dad can adjust for a better fit. There's also a travel pouch, so that he can bring it along on a trip.
Smartwool Classic All-Season Merino Base Layer (Men's)
Available in a range of sizes (i.e., small to XXL), this lightweight slim-fit sweater is made of merino wool and nylon jersey.
Your guy can wear this apparel at home or when going out. Different color options are also available.
New York
City Vinyl Wall Clock For The New Yorker Daddy
Give Papa a nostalgic gift with this vinyl wall clock in the New York City theme. It's also a perfect gift for grandpas.
Best
Gift Ideas
For The Fitness & Health-Conscious Dad
High Protein Healthy Snacks Fitness Box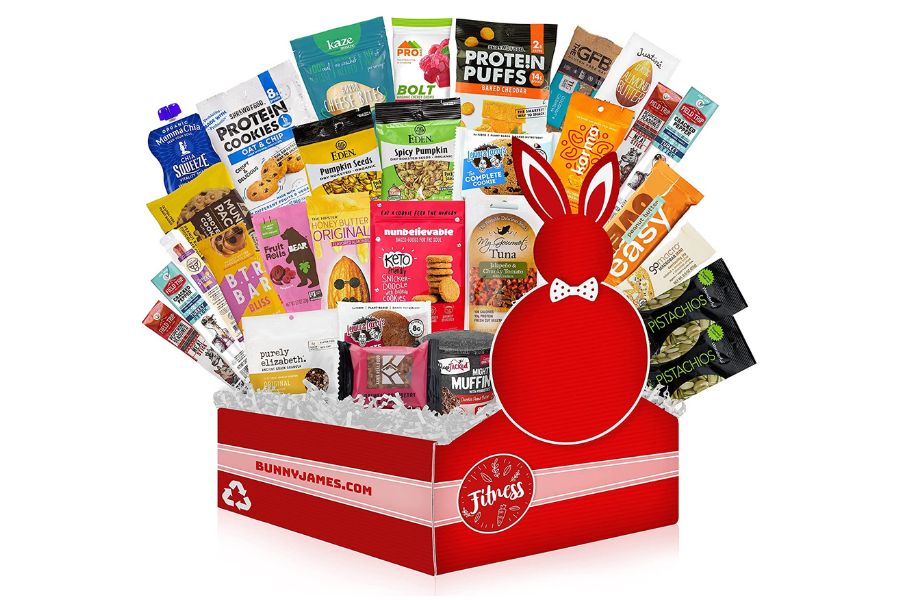 The best way to your man's heart is through his stomach. Cliche, yes, but this food box might make him feel special this Father's Day.
This handcrafted deluxe fitness box includes premium US brands that offer high-quality, satiating high-protein snacks which are perfect after a big workout or a hike.
Underdesk Treadmill (300 lb Capacity)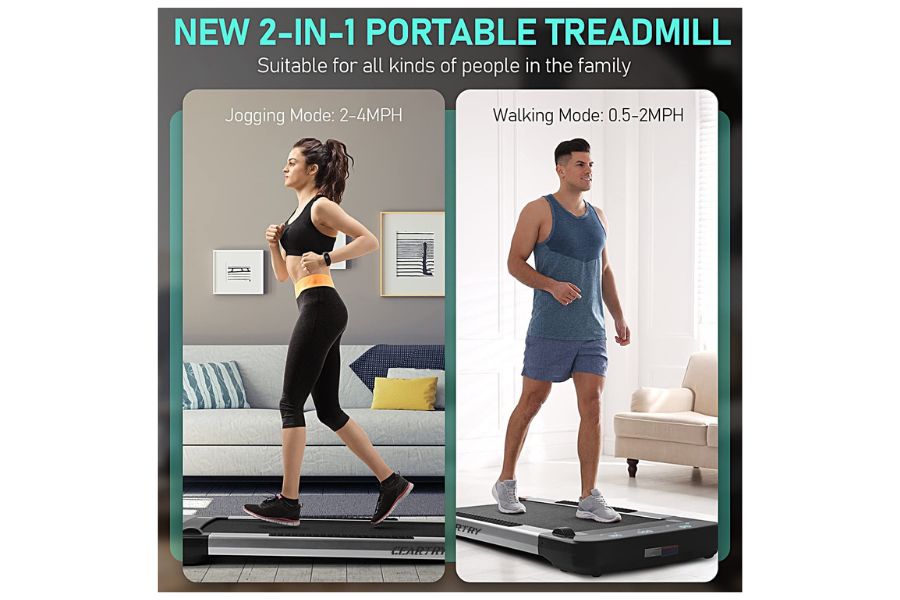 Help Papa (or Grandpa) stay fit with this 2-in-1 treadmill that won't take up much space in your home.
Thanks to its small footprint, this treadmill can be easily stored under the couch or his workstation. It's light enough for one person to lift and move around your home.
It's also suitable for other family members – that means it can be a gift for you, too!
Adjustable Dumbbell Weight Set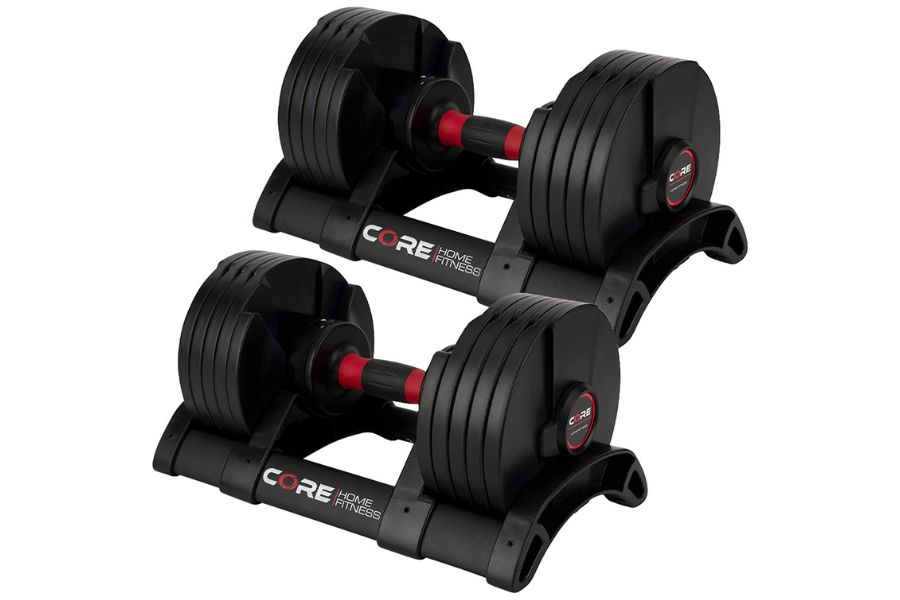 This space-saving, adjustable dumbbell set is perfect for a fitness buff guy, whether there's ample or limited space in your home for gym equipment and stuff.
The weights can be adjusted from 5 lbs to 50 lbs.
Stamina Recumbent Exercise Bike 345 (With Smart
Workout
App)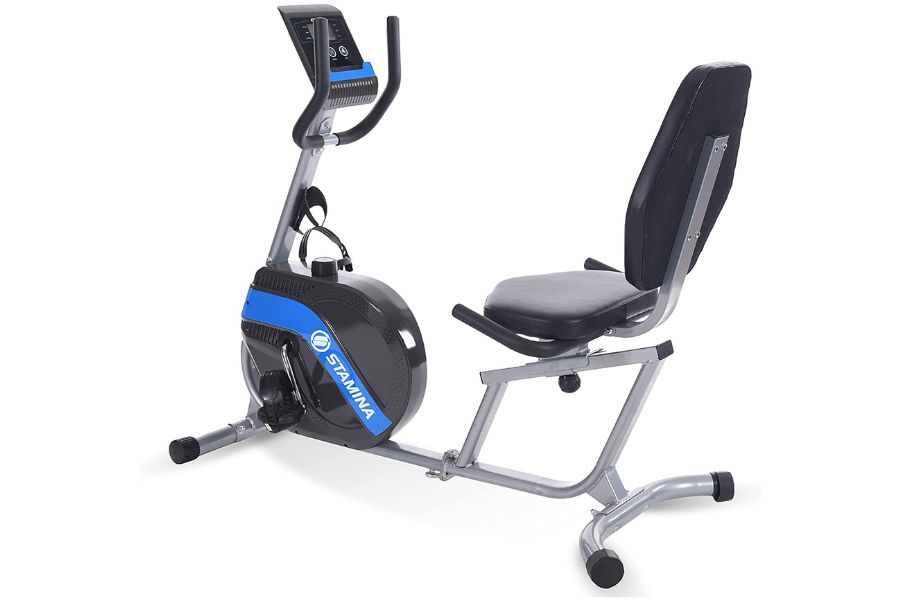 Make workouts easily accessible for your guy with this exercise bike. It's a low-impact exercise machine that features eight dynamic resistance levels.
It even connects to a smart app for guided coaching and workout monitoring.
Best
Gift Ideas
For Sporty Dads
Basketball Coach Dad
T-Shirt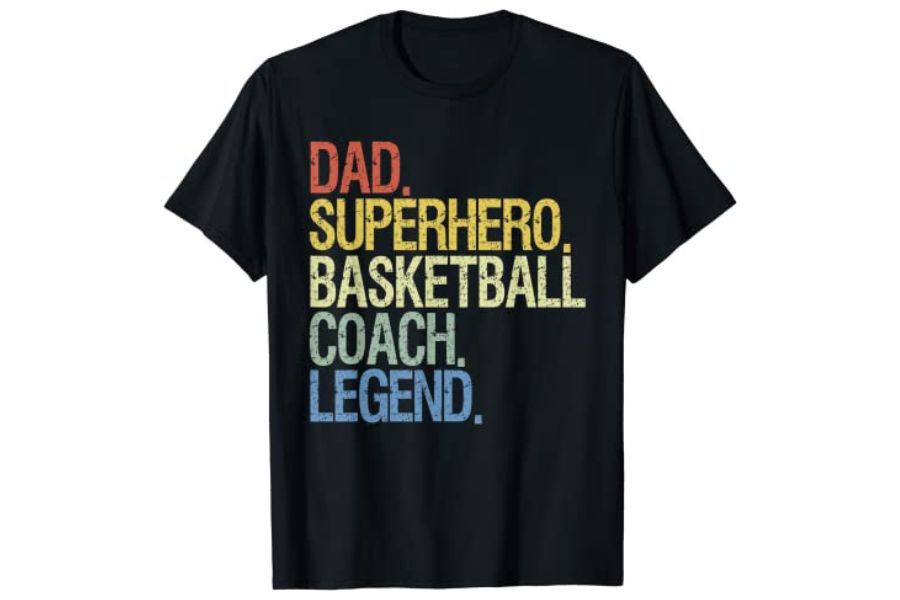 A great gift for a supportive father, pick this for someone who loves to play basketball with the kids – whether or not he's their official basketball coach.
GoSports Classic Cornhole Set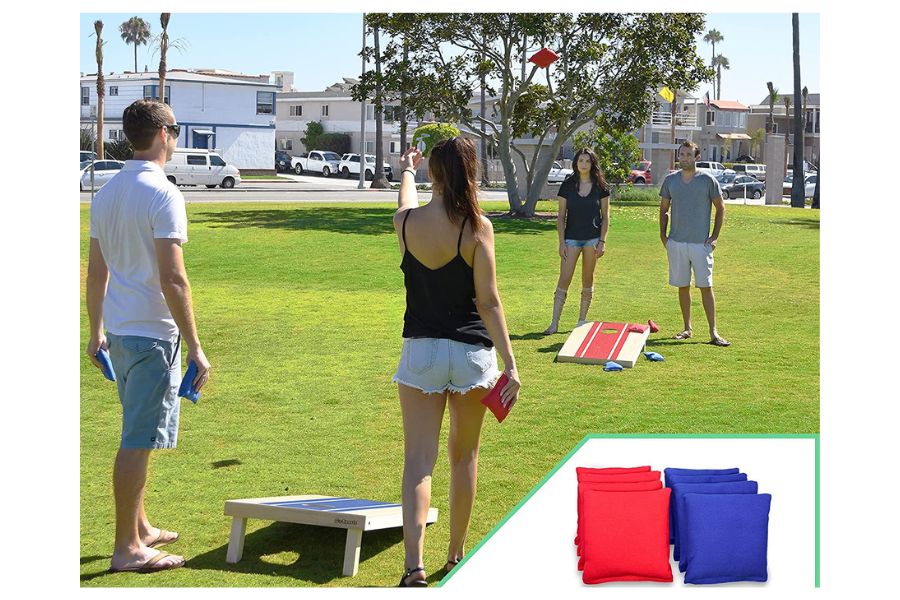 This cornhole set is a gift for daddies that everyone in the family can enjoy. Various design choices are available, including the American flag and wood.
Adidas Tiro 21 Men's Track Pants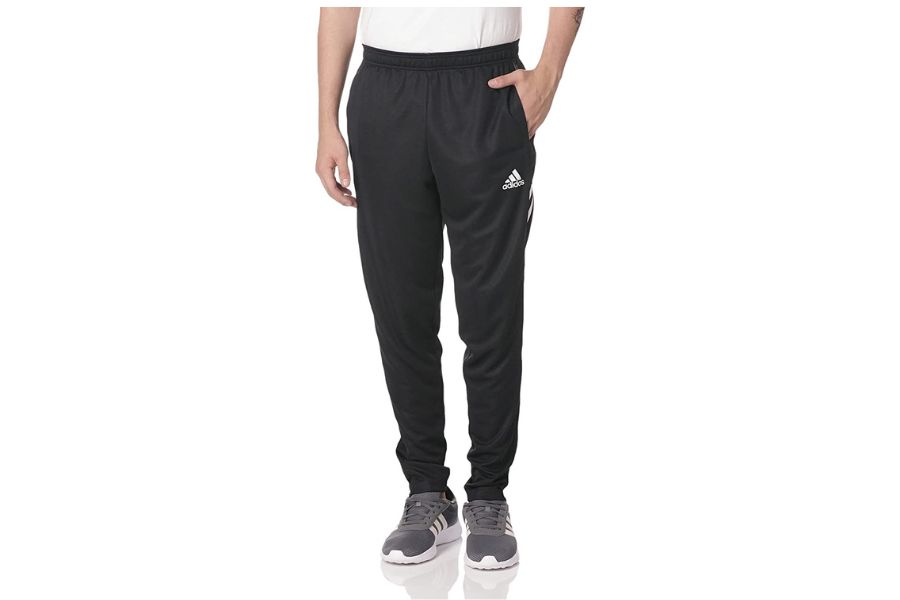 For men who love to run and work out, these tapered track pants are versatile clothing made from high-performance recycled materials.
They're also designed with sweat- or water-absorbent materials that wick moisture from Dad's body while he's working out.
Under Armour Undeniable 5.0 Duffle Bag (unisex)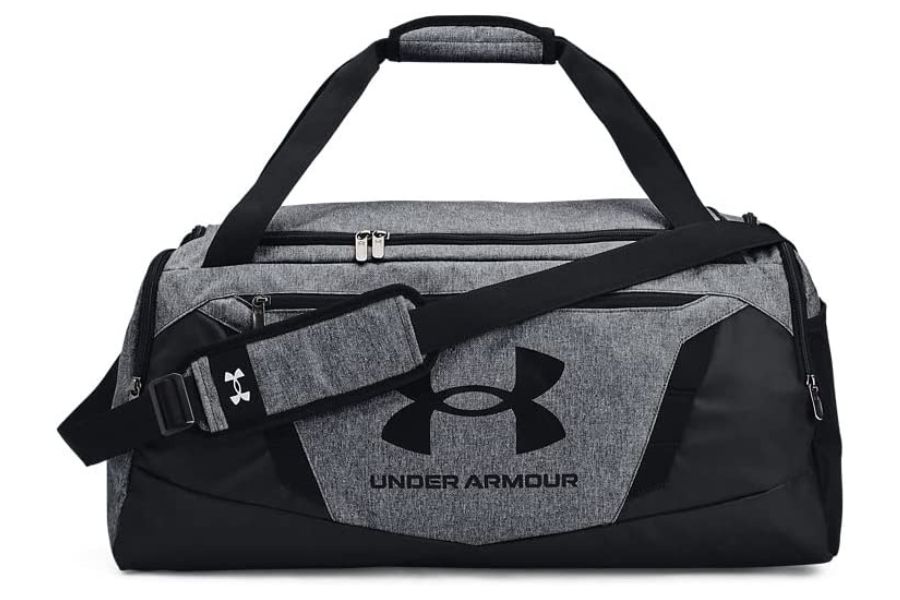 A gym bag for dada (or mom), it features large vented pockets that can accommodate shoes and laundry. The water-repellent finish keeps the contents dry.
ThisWear Funny Father Periodic Table
Water Bottle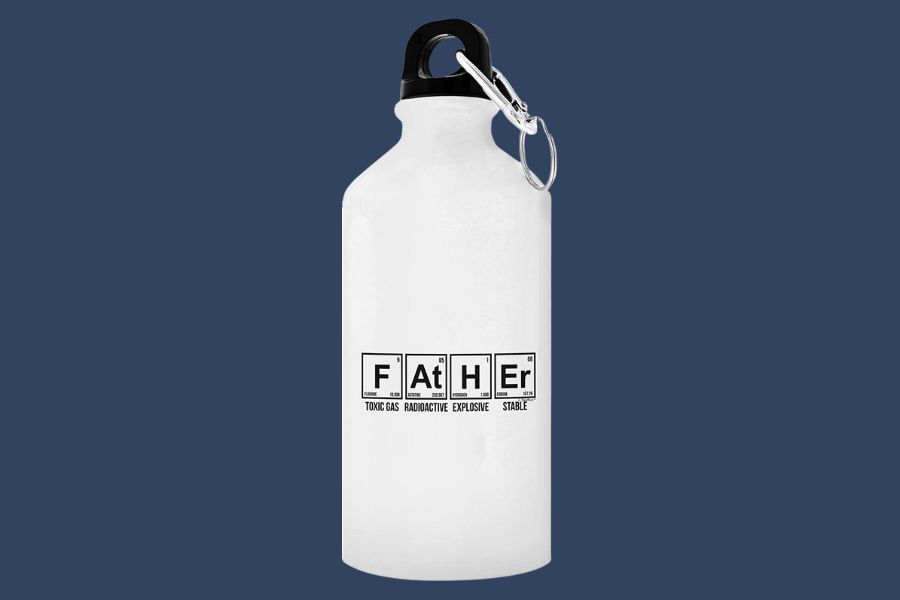 Encourage your man to stay hydrated with this witty water bottle with a clip and sports top. It's also useful for dads who frequently travel.
Best
Gadgets
As
Father's Day Gifts
For Techie Dads
Powerbear 13-in-1 Docking Station (With Wireless Charging & Multiport Adapter)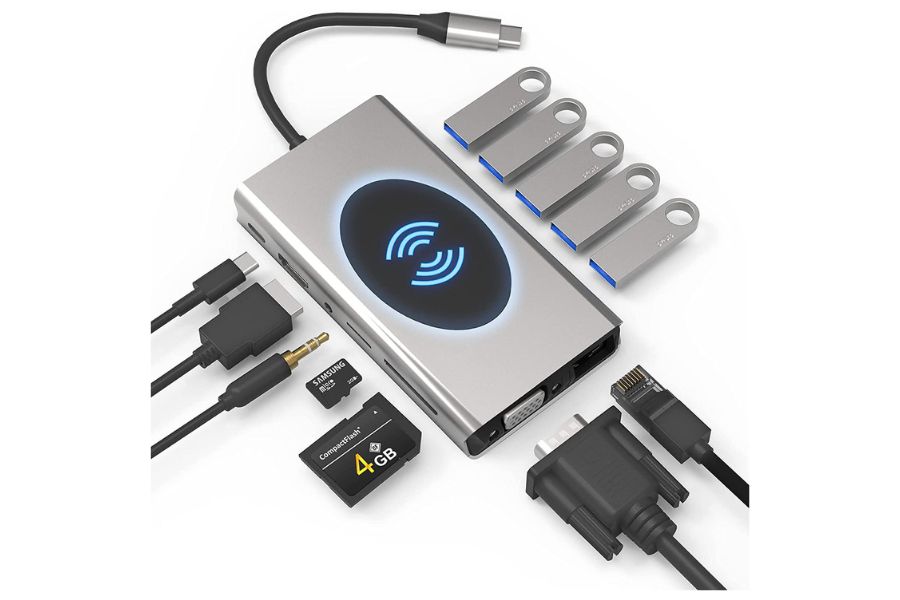 Help declutter a busy dad's desk with this compact docking station that can be used for wireless fast charging and up to 5 Gbps data transfer.
What's nice about this gadget is that it can be used with many different brands, including Apple, Samsung, Microsoft, Asus, Huawei, HP, and more.
Wyze WiFi Smart Plug (2.4GHz)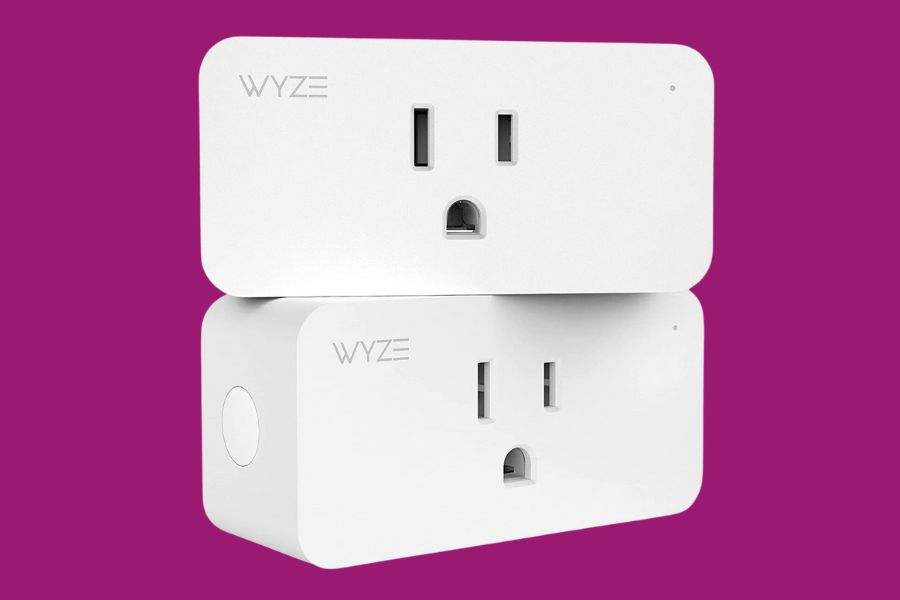 Let guy have peace of mind even when away from the house, thanks to this smart plug that he can control using his phone from anywhere.
He can remotely turn devices on and off.
With the scheduling option, Dad can set the plug to power on at set hours. That's great for tasks like:
Preparing a fresh cup of coffee, even if he's still in bed

Setting the lights to

automatically

turn on or off when you're out on vacation
SAMSUNG The Freestyle FHD HDR Smart Portable Projector (30" – 100")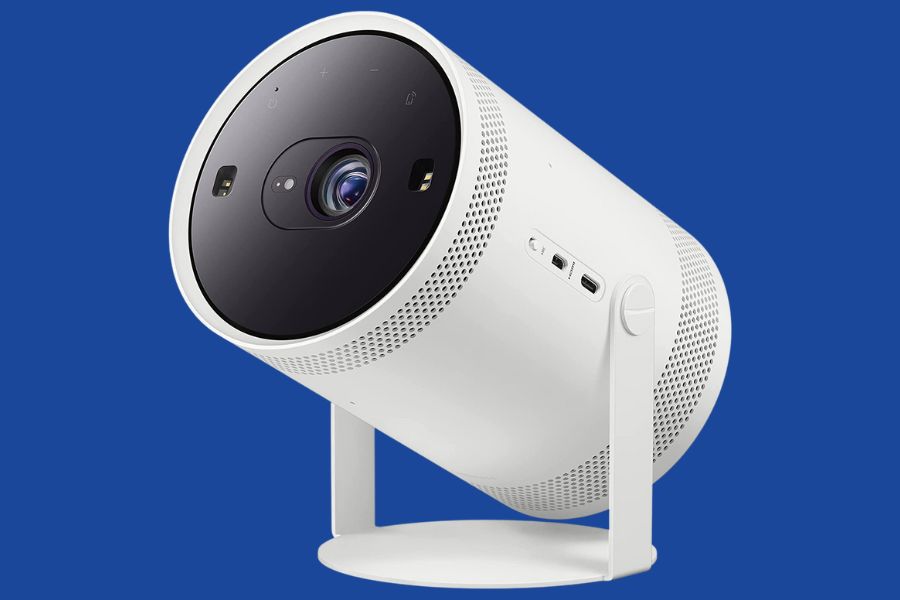 Does Dad love movies and watching videos? Let him create a big-screen experience with this smart portable projector.
It even comes with 360-degree surround sound, so Dad doesn't need extra speakers for movie time.
Best Father's Day Gift Ideas
For Office Workers
Apple
Watch Series 8
If Dad is an Apple fan, he'll love this smartwatch. He can connect the device to his phone for calling, texting, and even streaming music on the go.
This smart device also offers extra features such as monitoring blood oxygen levels, emergency SOS, and crash and fall detection (which we hope Dad won't ever need to use but can come in handy during emergencies).
Dual Compartment Lunch Bag Tote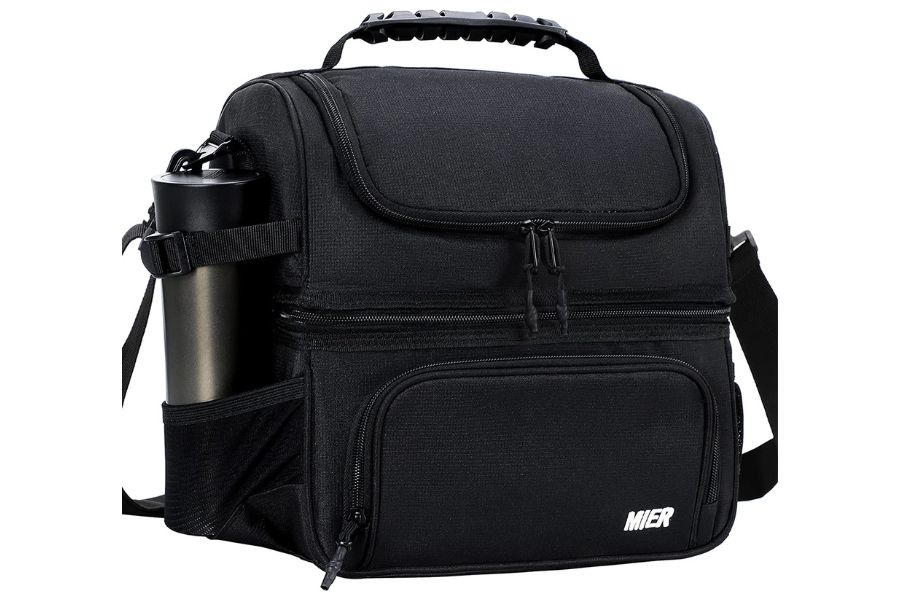 For dads who prefer bringing food to work, this bag offers an insulated and leakproof cooler so their meals stay at the same temperature for longer.
This bag is also perfect for transporting beer and soda cans for camping trips.
Docking Station for Men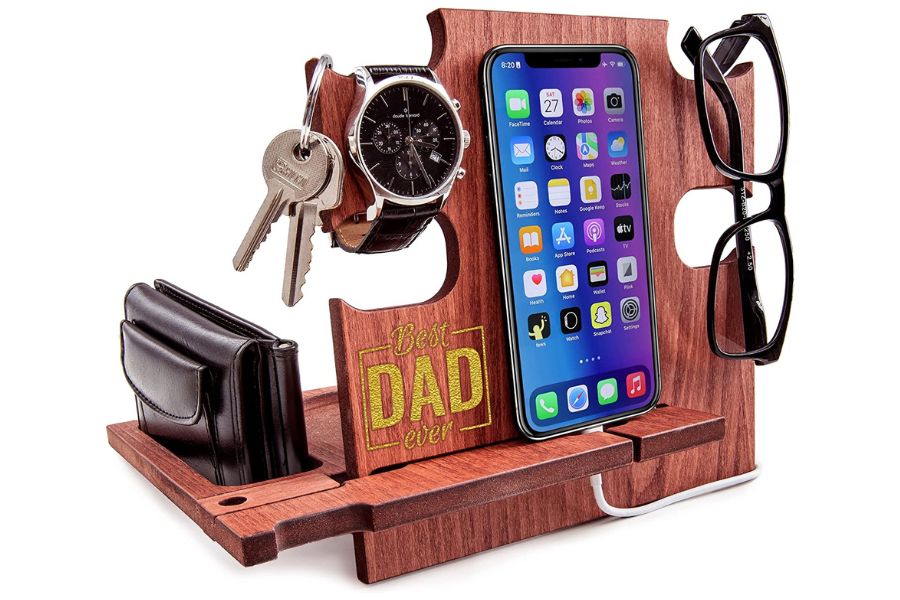 Provide Dad a spot to keep his stuff organized on his desk with this wooden docking station that has an inspiring "Best DAD ever" print.
Funny & Witty
Gift Ideas
For Fathers
Dad Jokes
T-Shirt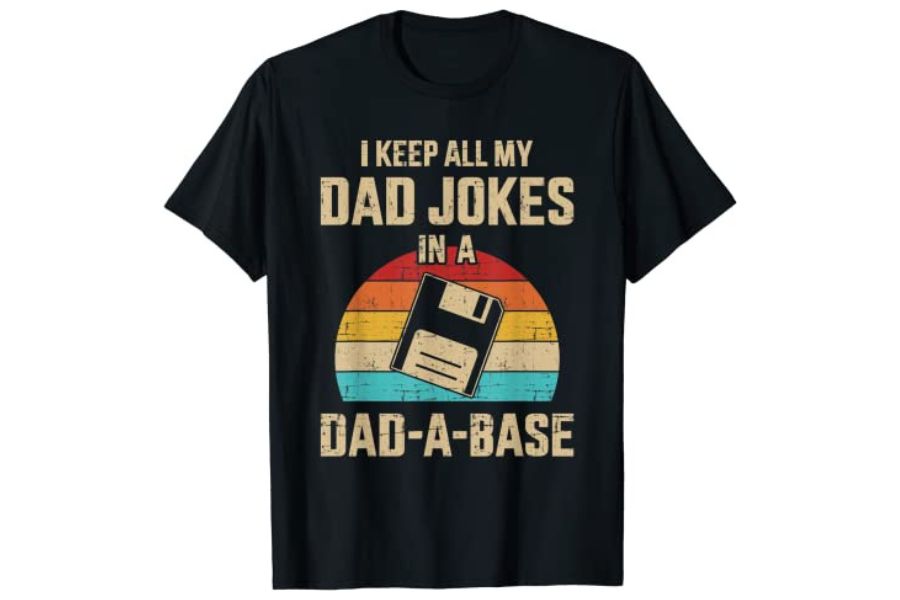 Make Dad laugh with this funny shirt. It's a great gift for someone who loves to make jokes.
"You Can't Scare Me"
T-Shirt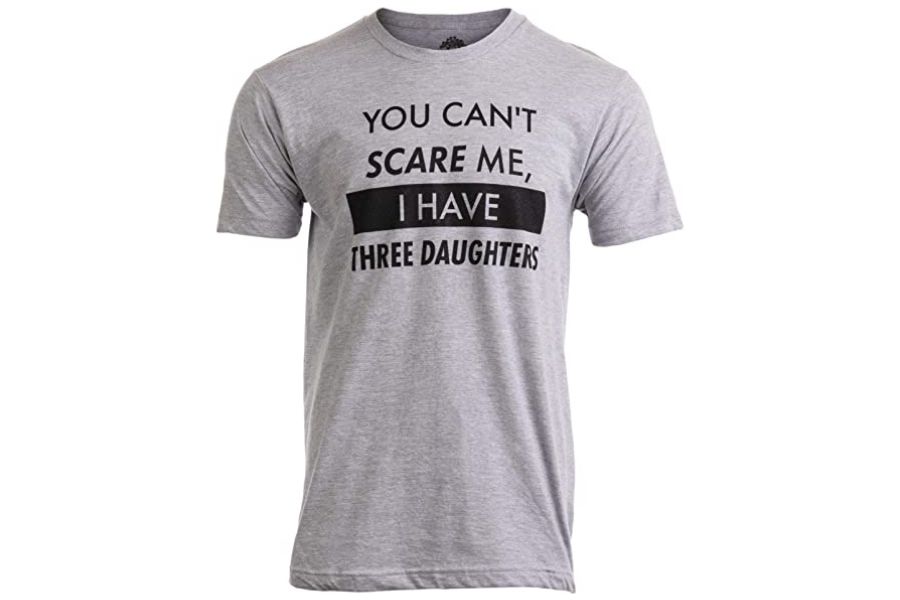 Lots of choices are available for this "You Can't Scare Me" Shirt, including "three boys" and up to "seven kids."
It's also available for grandpas, with options of up to "10 grandkids."
"Best Farter Ever" Mug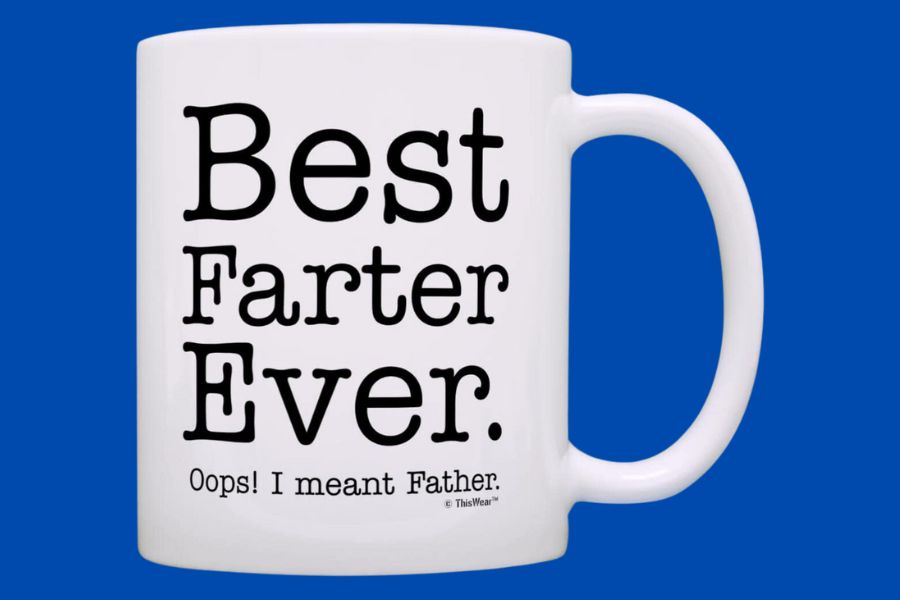 Everyone knows that dads are the biggest farters in the house! LOL. So, get Dad this funny mug as a prank gift for Father's Day.
Funny "Dad Bod" Tumbler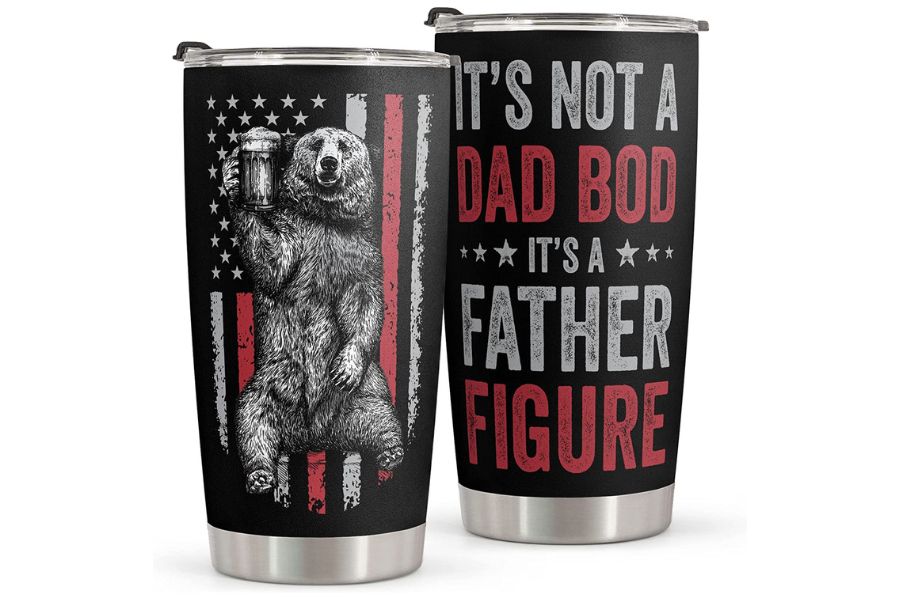 Dads will love this witty tumbler. They can keep this on display or use it to flex their "father figure."
As a bonus, this high-quality tumbler is made of premium, rust-resistant stainless steel with a BPA-free (bisphenol-A) lid. It also works as an insulated vacuum flask that keeps the liquid at the right temperature for up to nine hours.
Best
Gift Ideas
For Dads Who Love To
DIY
Home Depot
DIY
Book "Home Improvement 1-2-3"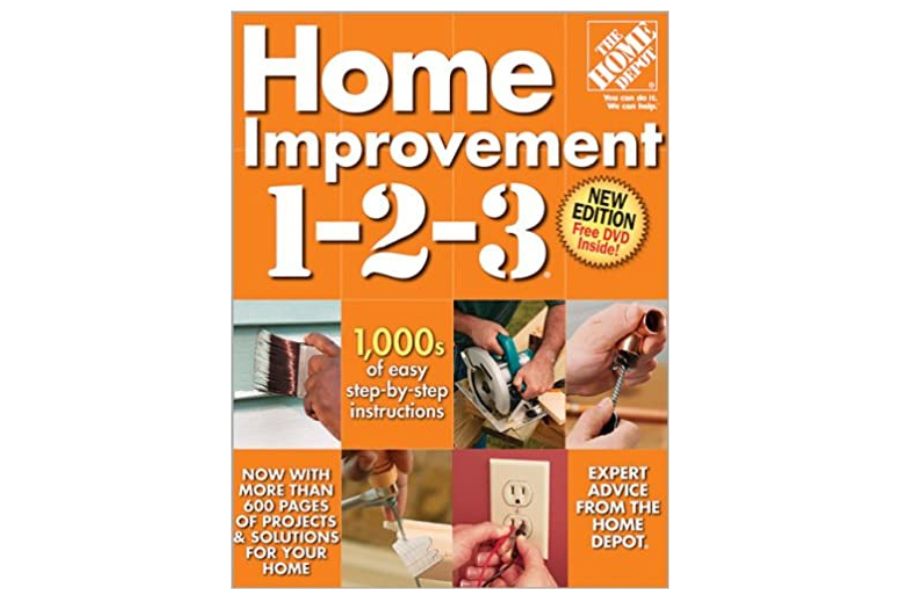 This handy book features hundreds of projects with step-by-step instructions. It's the perfect gift for a DIYer dad.
The book from Home Depot even includes chapters on common topics such as plumbing, flooring, making cabinets and shelves, weather-proofing, and exterior maintenance.
WORKPRO Adjustable Workbench (Rubber Wood Top
Heavy-Duty
Workstation)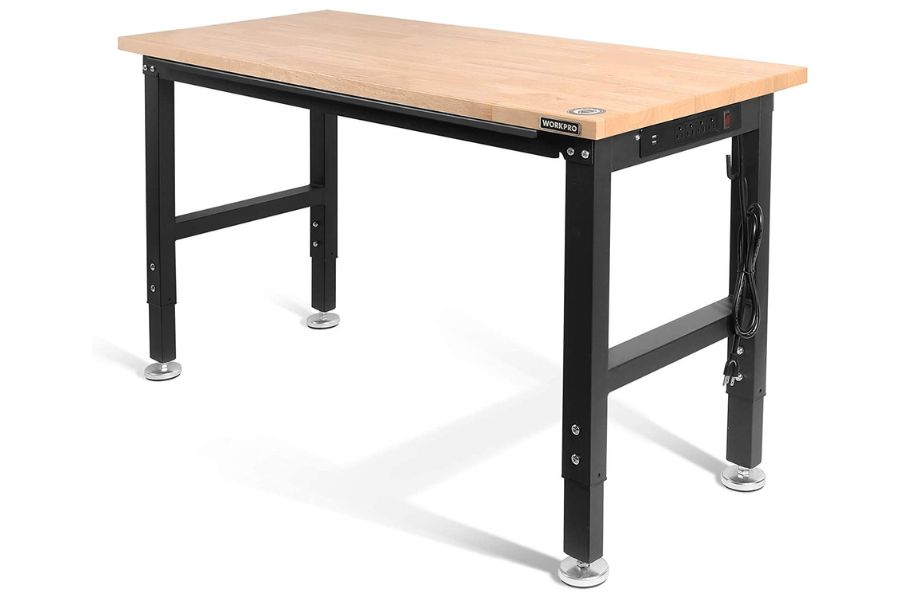 This isn't an ordinary table. It comes with adjustable legs so your crafty, handy papa can choose the perfect height depending on the DIY project he's working on.
As a bonus, this table can handle a maximum load of up to 2,000 lbs and also features ready-to-use power outlets.
Magnetic Wristband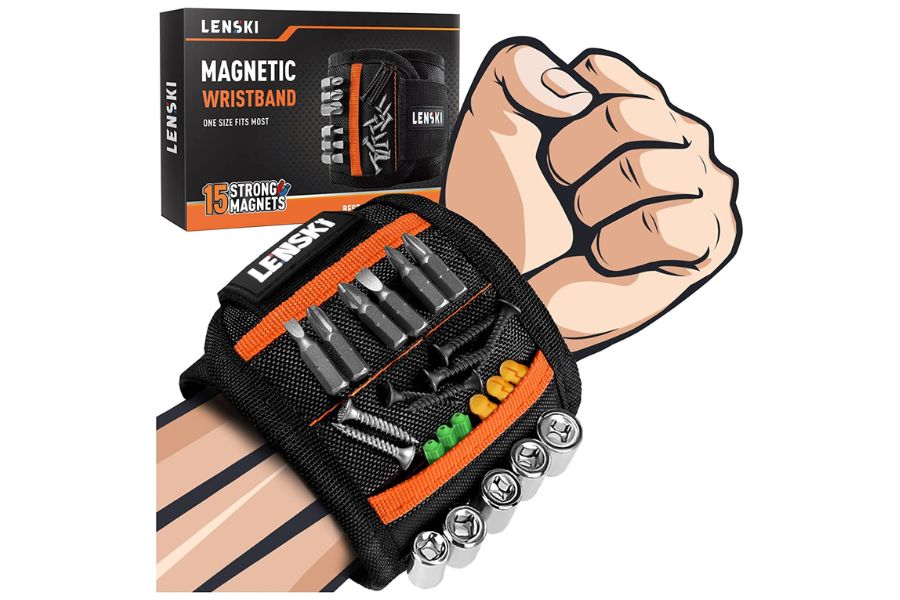 With 15 strong magnets, this wristband gives your guy better access to the things he needs for his DIY projects.
It even comes with pockets for small non-metal items.
BIIB
Multi-Tool
Pen Set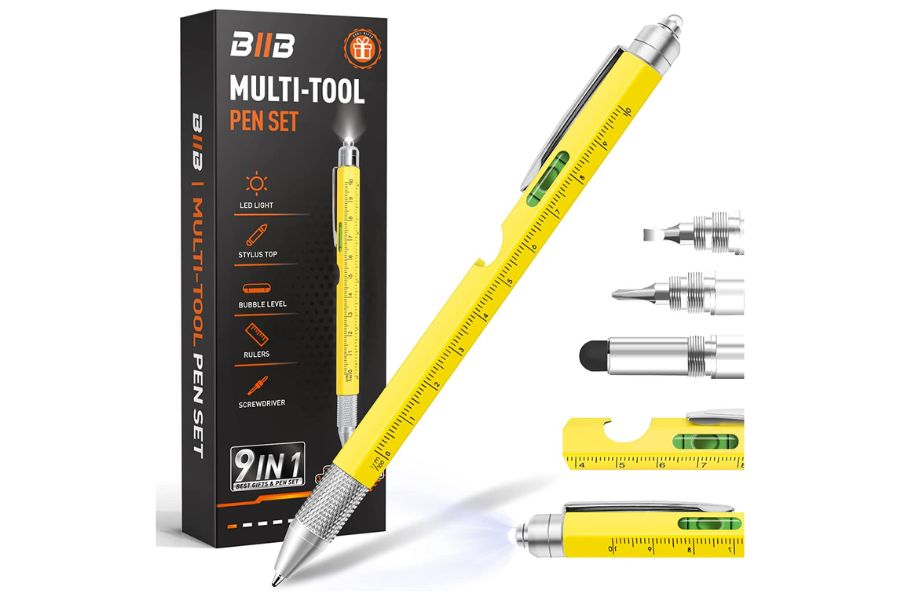 Useful for DIYers, this 9-in-1 pen allows guys to have many things they might need for a project in just one tool. They can use this for leveling, measuring, and even as a screwdriver.
The top end also has an LED flashlight.
Megapro Marketing USA Ratcheting Screwdriver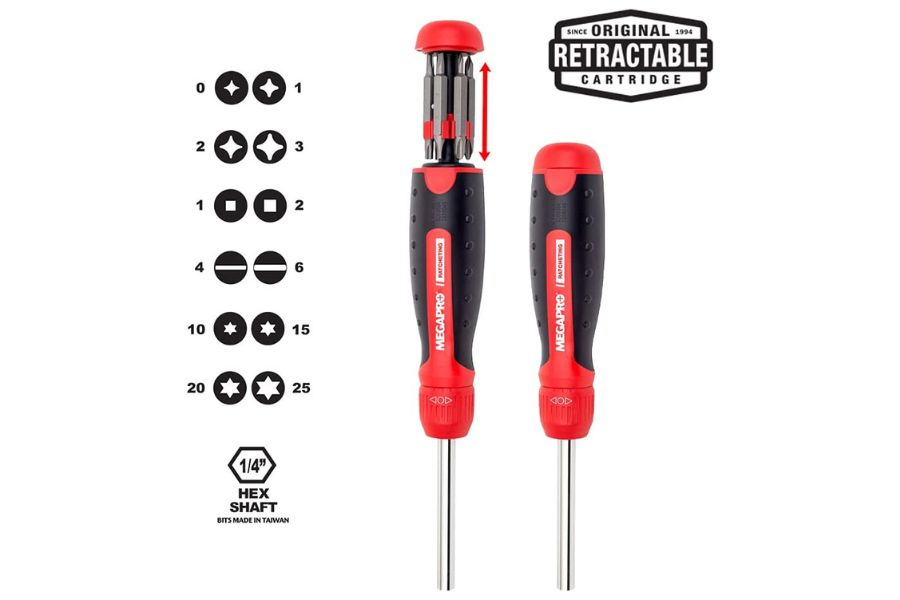 Another favorite gift for a DIYer dad, this 13-in-1 tool lets him work on projects without bringing several screwdrivers.
It's especially useful for projects requiring him to climb up (e.g., up the roof or ceiling) because the fewer tools he brings, the lighter and safer it can be for him.
Gastronomic
Gift Ideas
For Foodie Dads
ooni Karu 12 Multi-Fuel Outdoor
Pizza Oven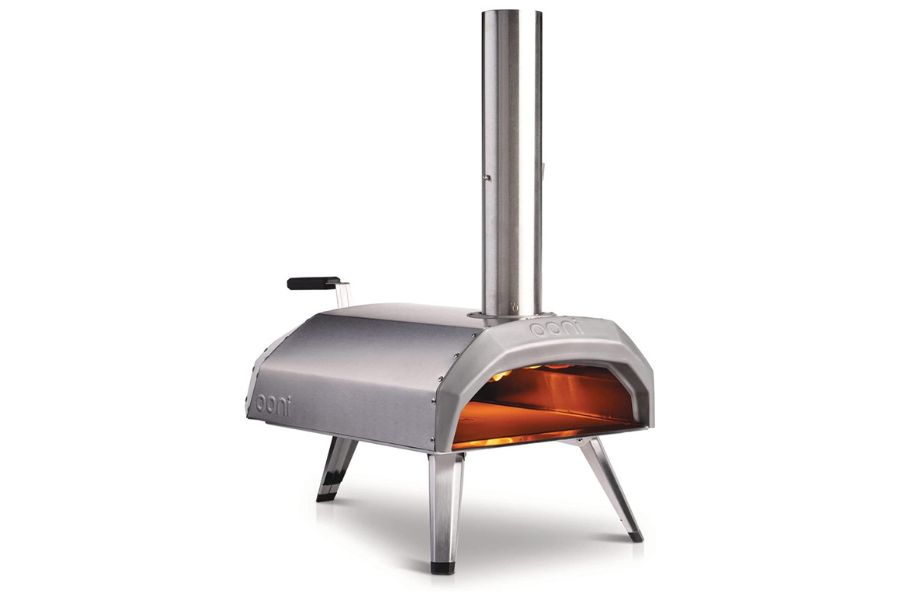 Perfect for foodie dads who love to serve everyone pizzas, this oven is specially designed for this purpose. It can also be used for cooking sausages, steak, and baked chicken.
The oven is portable and can be used with wood, charcoal, or gas.
Hamilton Beach Breakfast Sandwich Maker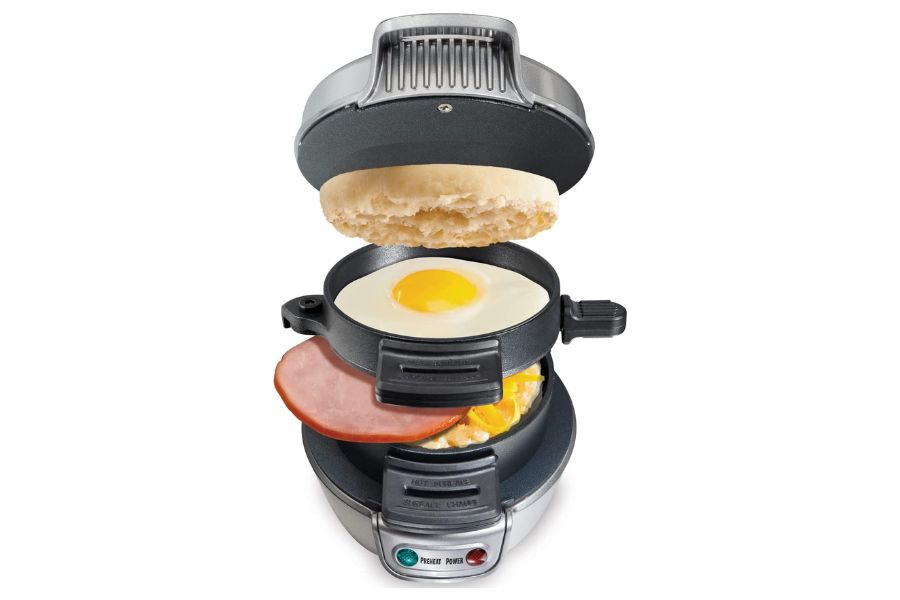 Dad can make a breakfast sandwich with this handy gadget that cooks the meal in five minutes. The removable parts are dishwasher-safe.
It also comes with quick and easy recipes for Dad to try.
Meat Tenderizer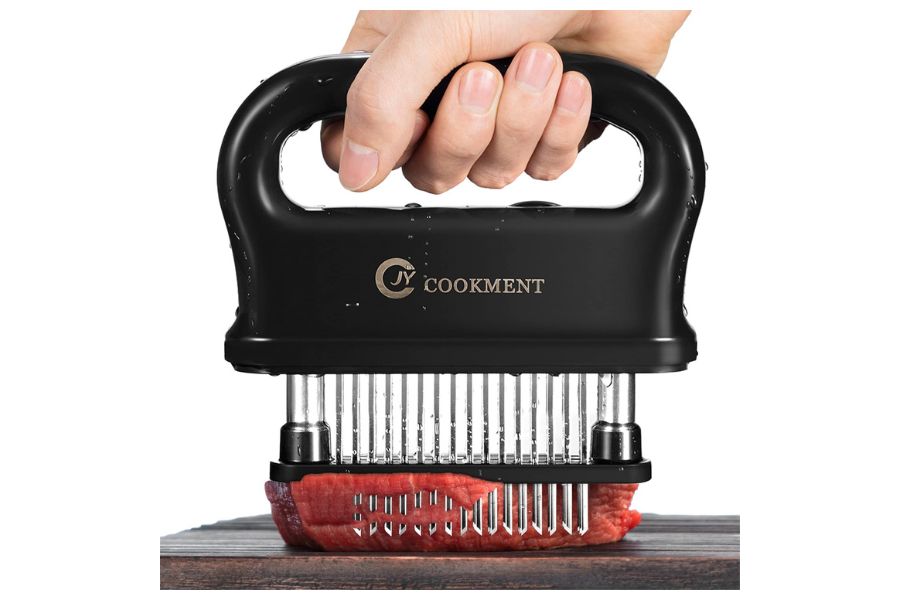 Dad can make softer, tastier meat dishes with this tenderizer. It has 48 stainless steel needle blades that cut through the meat, creating tiny channels for better marinade penetration.
Because heat can penetrate better through this softer meat with its numerous tiny holes, the device can also help cut Dad's cooking time by up to 40%.
Primal Kitchen Organic Unsweetened
BBQ
& Steak Sauce Three-Pack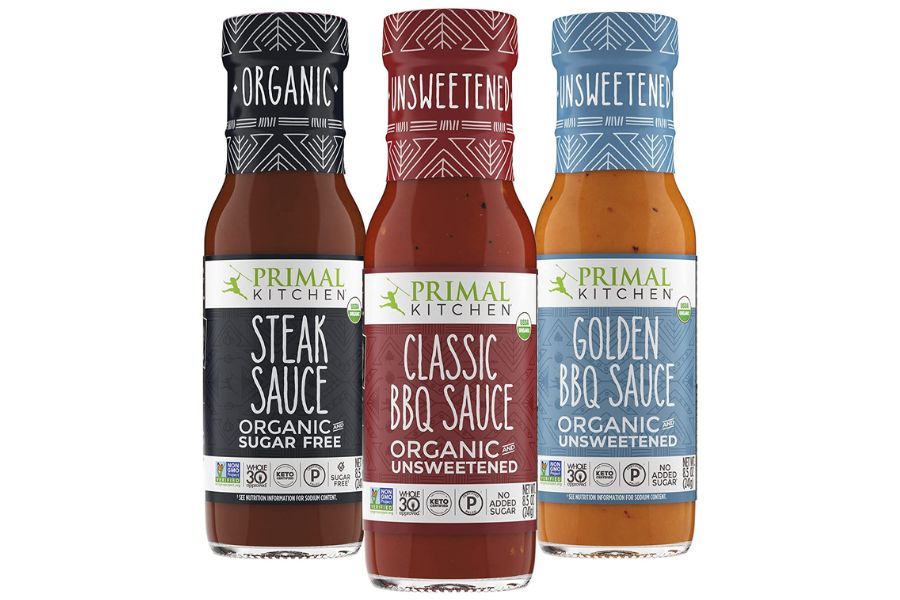 Gift a foodie papa this organic and unsweetened BBQ and steak sauce that he can use for preparing delicious meals.
Bees Knees Spicy Honey (Pure Honey with Oleoresin Habanero Peppers)
Who knew there's spicy honey? Let Dad have fun creating chili-fused recipes with this unique honey product.
Funny
BBQ
(
Grill Master
) Black Chef Aprons for Men
Gift the family's favorite grill master with this cool apron. It fits most people and also has adjustable neck straps for added versatility.
Beer-Themed
Gift Ideas
For Brewski Papas
Duke Cannon Supply Co. Great American Beer Soap Bar for Men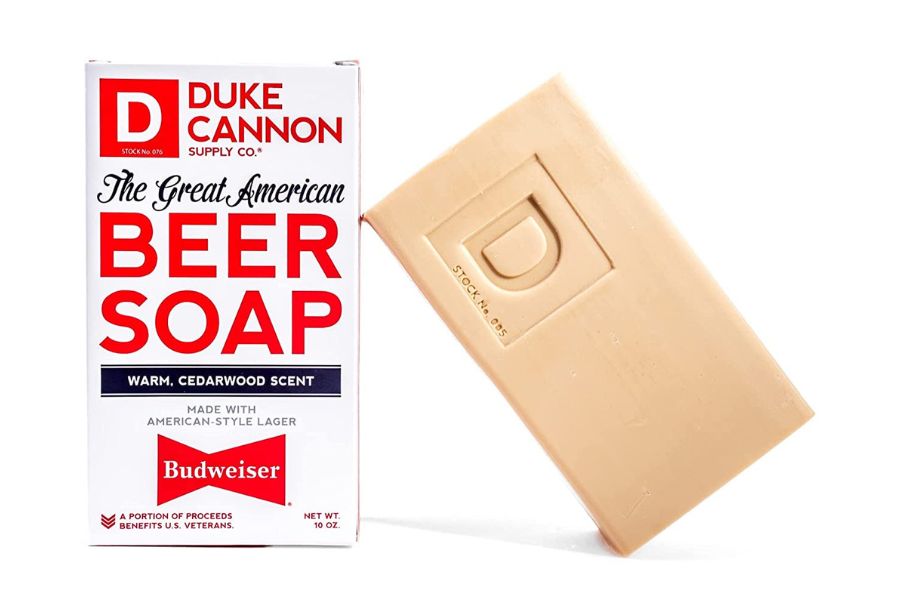 Papa loves beer, right? Get him this Budweiser-infused brick bath soap to complete his beer experience.
Don't worry because it won't make him smell like beer. Despite the beer infusion (the antioxidants can be good for his skin), the soap actually has a cedarwood scent.
Host Freeze Beer Glasses
This special double-walled glass keeps Dad's favorite beer cold for a longer time. It has a BPA-free plastic body and a silicone grip band.
He only needs to keep the tumbler in the freezer for two hours for the gel to freeze and work its magic on his beer when he needs it — no need for ice cubes that can water down his drink.
Atomzing Wall-Mounted Beer Bottle Opener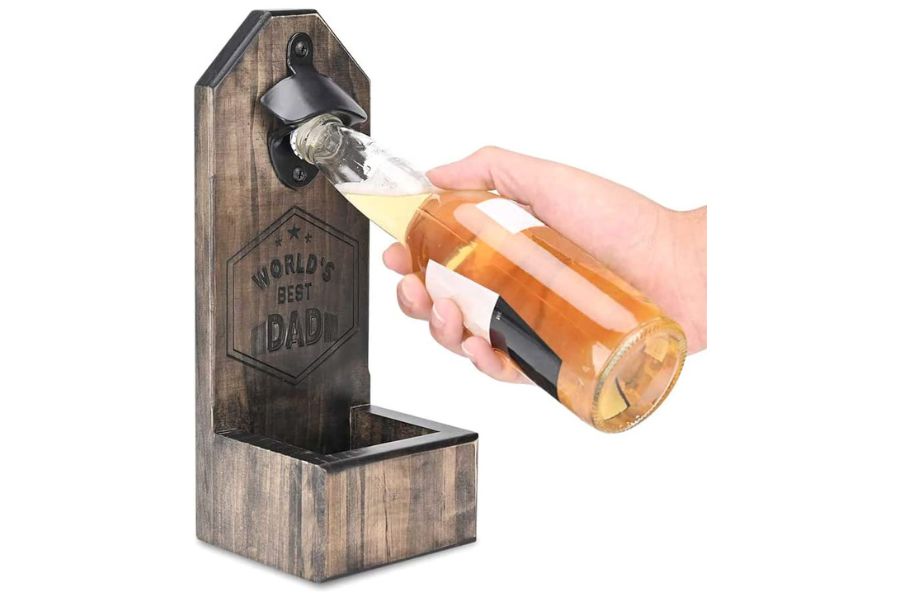 With this wall-mounted option, Dad doesn't need to hunt around for the bottle opener.
It features a nickel-plated, zinc alloy, retro-style bottle opener, and high-quality natural wood. There's even a small box for catching the bottle caps.
You have options to choose "World's Best Dad," "World's Best Husband," "World's Best Boss," or "Cheers."
DraftPour Beer Dispenser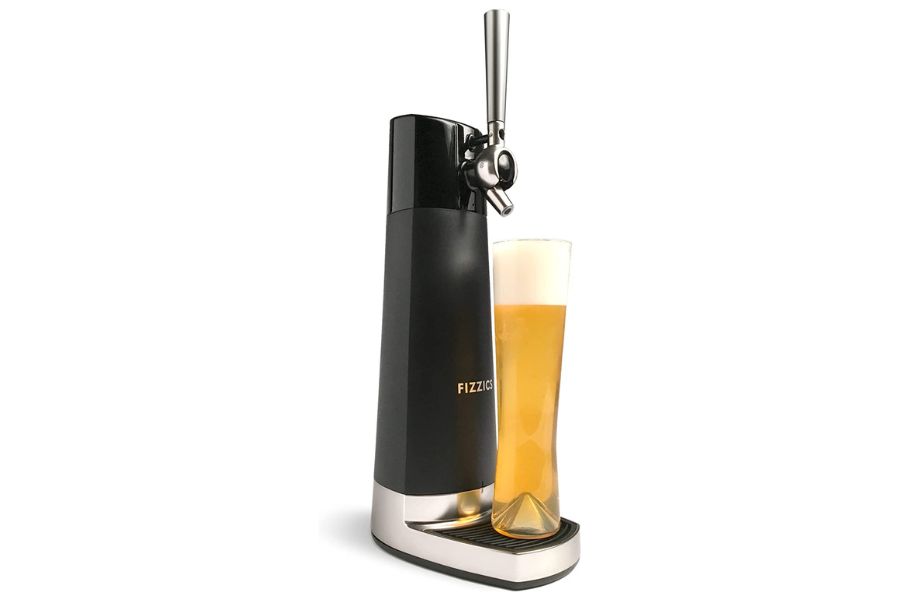 This handy gadget converts Dad's beer into a nitro-style draft (with dense, uniformly sized bubbles) to enhance its flavor, texture, and aroma.
It works with all types of beer and can accommodate bottles or cans.
Best
Gift Ideas
For Globetrotter Dads
SwissGear 1900 Scansmart TSA Laptop Backpack (17-Inch)
Give Dad a laptop bag with plenty of compartments and pockets for his stuff to make traveling easier. It even comes with a strap to attach the backpack to his trolley bag's handles and a pocket for a tablet or iPad.
Made for travelers, it also features a lay-flat TSA-approved (Transportation Security Administration) tech compartment design.
Apple
AirTags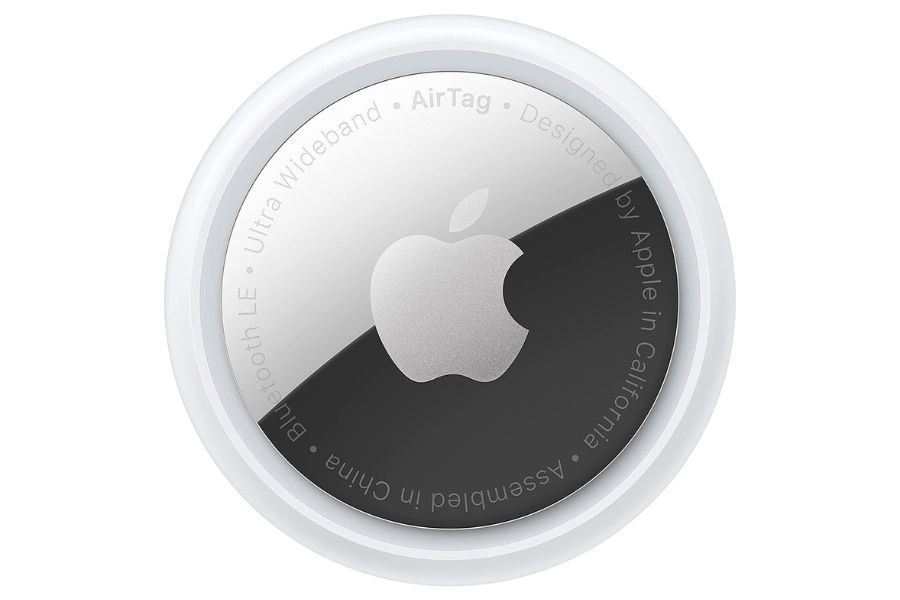 Finding lost luggage or gadgets can be a nightmare, especially when traveling far from home.
Get Dad Apple Airtags so he can keep track of his stuff.
Samsonite Freeform Hardside
Carry-On
& Expandable Luggage (Double Spinner Wheels)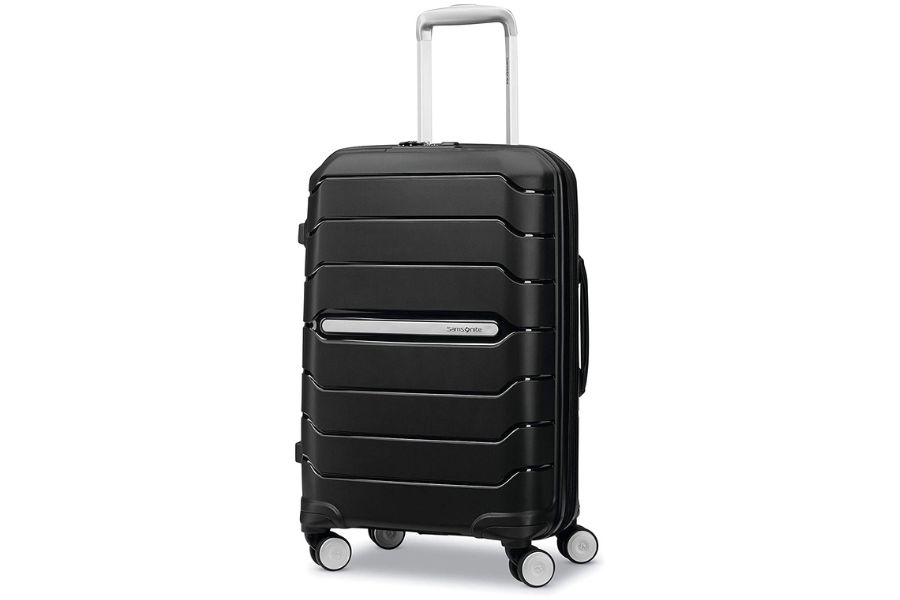 Give Dad this trolley bag that fits airlines' carry-on limits (must not exceed 10" deep, 16" wide, and 24" high) because it has these dimensions: 21.25" x 15.25" x 10.0" when packed at its most compact settings.
If Dad needs more luggage space, this trolley bag can also expand so he can pack in more stuff.
Anker 633 Magnetic Battery (10,000mAh) Foldable Wireless Portable
Charger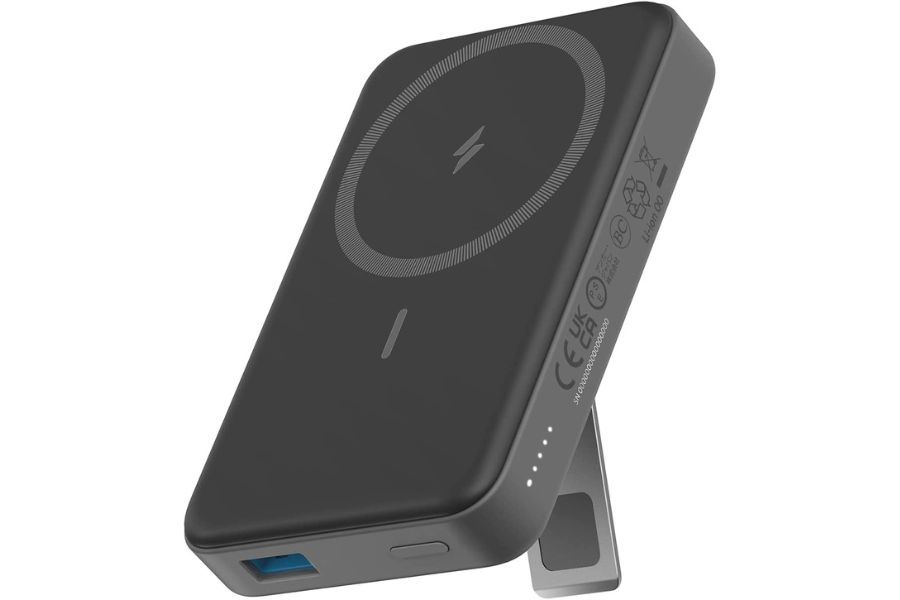 Great for charging gadgets on the go, this external battery pack also supports magnetic charging, so Dad wouldn't need wires to power up his compatible devices, even on long-haul trips.
It's also a high-speed charger.
Landmass Scratch-Off Map Of The World Poster (17 x 24 Inches)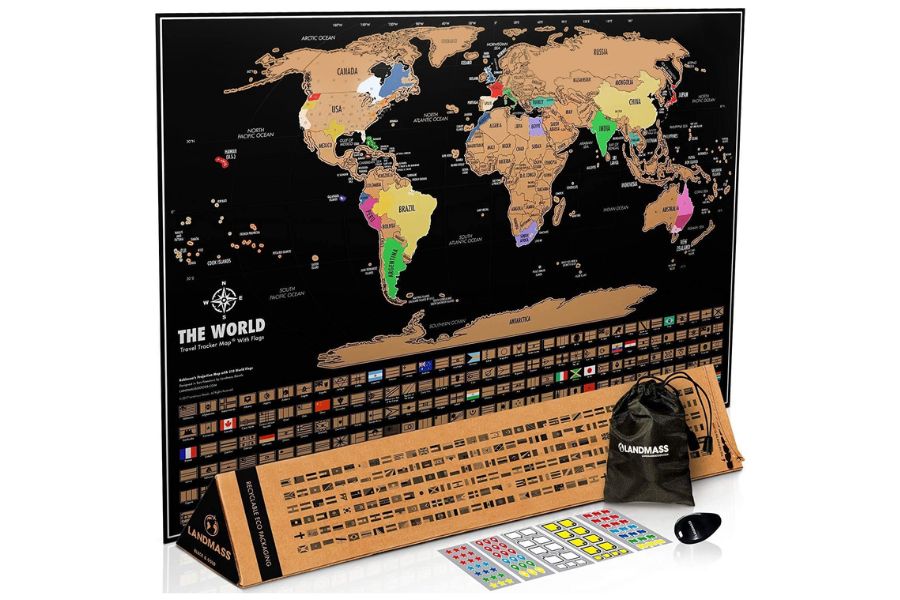 This scratch-off world map is perfect for dads who love to travel around the world.
The black and gold theme converts into a colorful map as Dad scratches off the places he's been to.
It's certainly going to inspire him to go to more places. So get ready to plan for your next adventure with him.
Best
Gift Ideas
For Work-At-Home Dads
HP Envy Inspire 7955e Wireless All-in-One Printer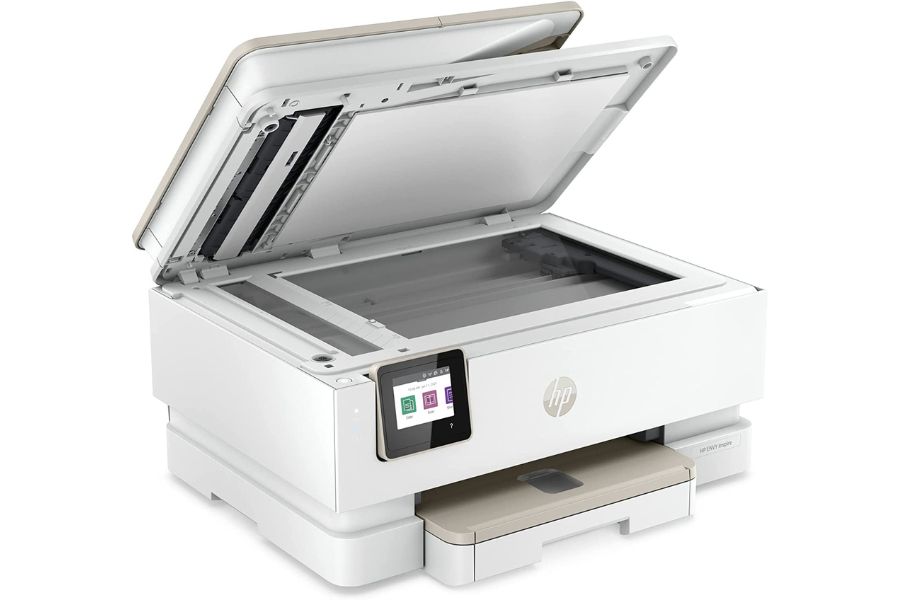 A versatile tool for every home office, this printer comes with a scanner and copier. It's also handy for printing high-quality borderless photos in varied sizes and formats.
Dad only needs to connect this with your home's WiFi network for mobile and wireless printing options.
TheraFlow Foot Massager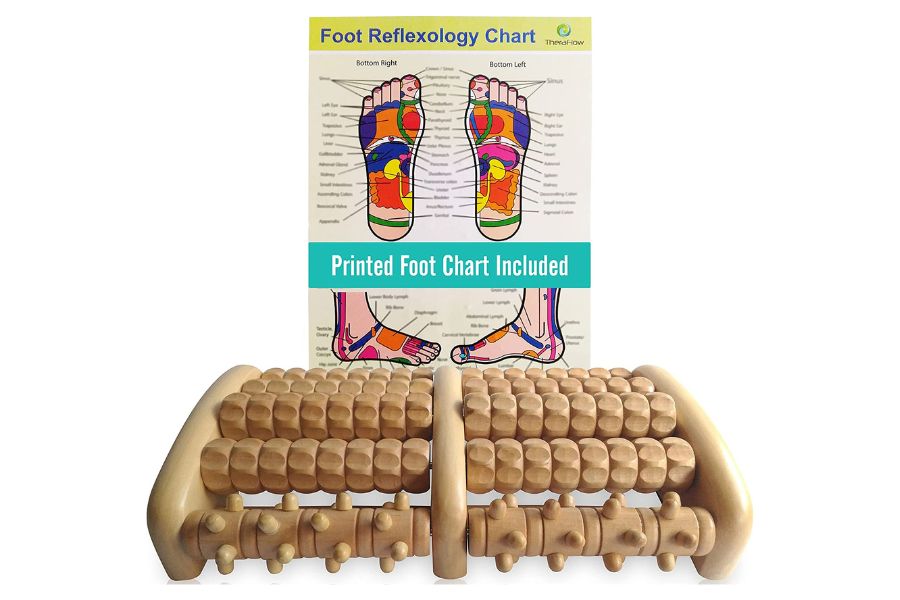 Relief from foot pain doesn't always have to be expensive. This simple foot massager might help relieve Dad's foot pain after a long, busy day.
It's also a device used in oriental medicine for boosting circulation and using reflexology techniques to make Dad feel better.
Serta Big & Tall Executive Office Chair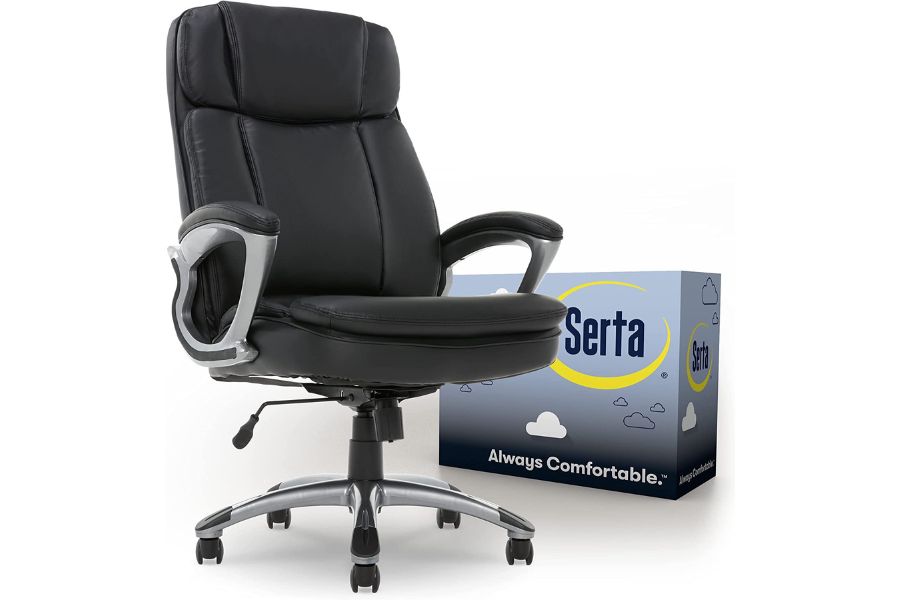 This high-back office chair, designed for taller and heavier users, features an elevated headrest and can support up to 350 lbs.
Its ergonomic design makes it a comfy chair for Dad to use all day.
Best
Gift Ideas
For Busy Fathers
Thrive Market Organic Breakfast Blend Coffee (Whole Beans)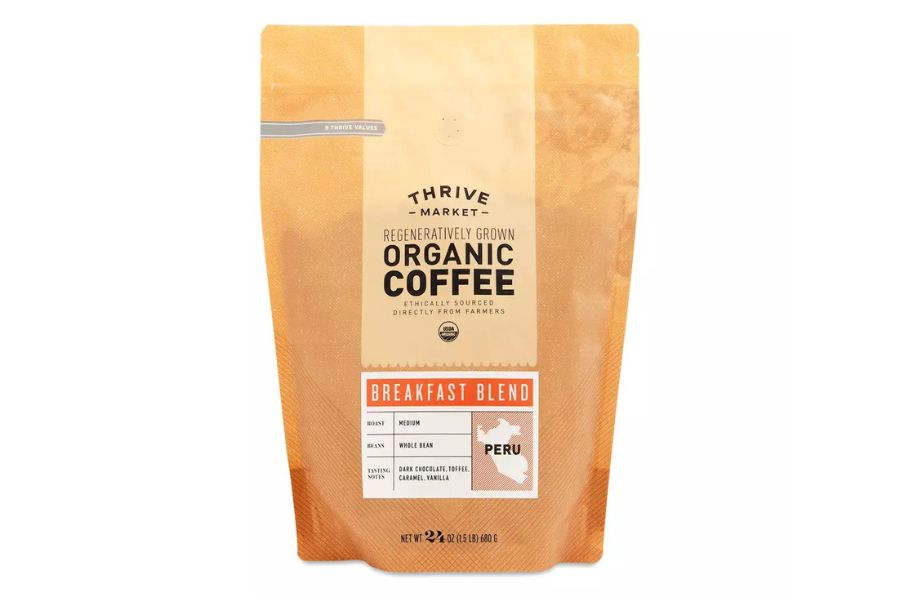 Jumpstart your man's day with a freshly brewed cup of coffee from Peru, thanks to this organic coffee from Thrive Market.
It's a delicious brew with tasting notes from vanilla, toffee, caramel, and dark chocolate. Yum!
The Tea Spot Steepware Tea Set (Tumbler and Thermos)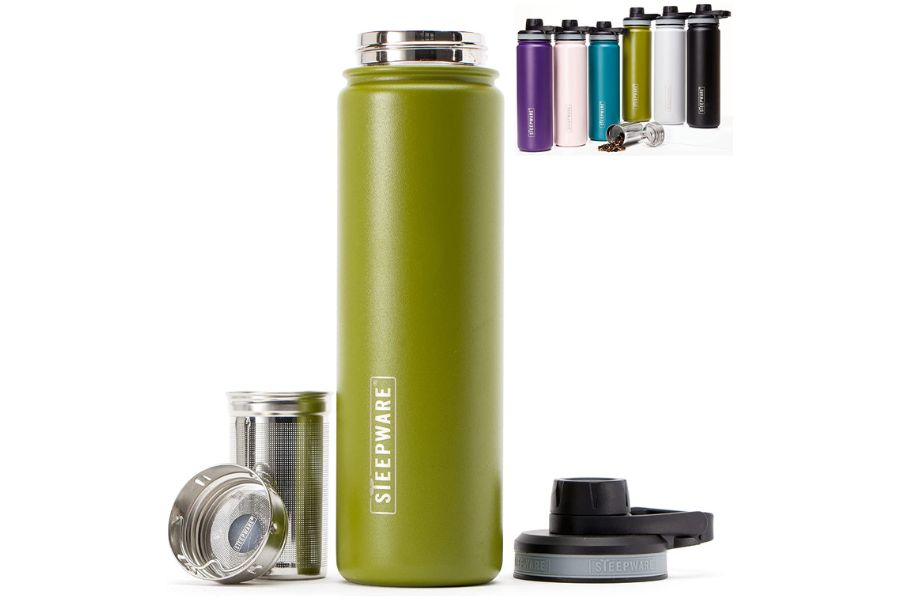 This 2-in-1 tumbler and thermos bottle is useful for steeping loose-leaf tea or preparing iced coffee.
The stainless steel body is rust-free, while the screw-down cap features a ring for easier handling or to attach to your favorite man's lunch bag.
Clever Fox Planner PRO (Weekly & Monthly Life Planner)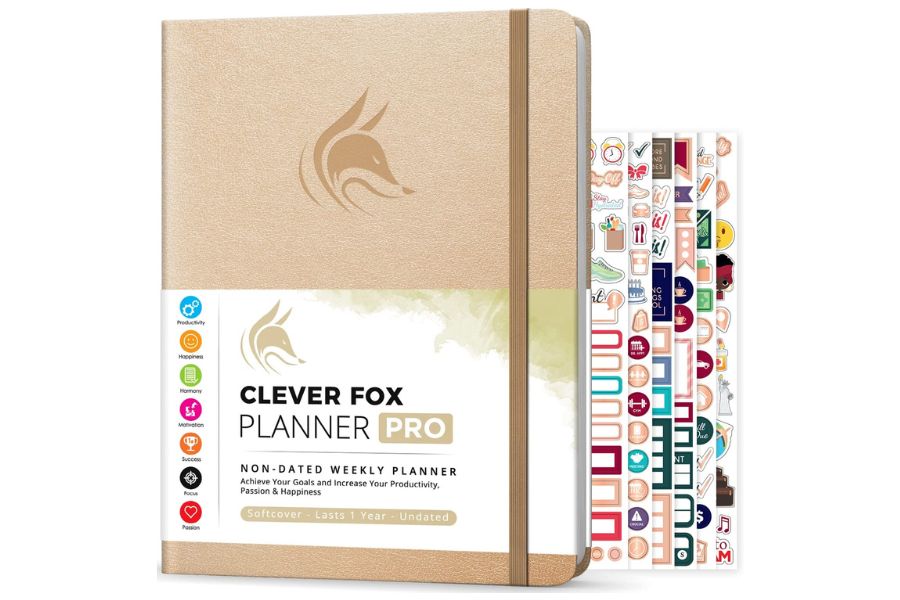 With a professional planner, Dad can keep track of all his meetings, deadlines, and various activities (including the kids' ballet recitals and baseball games).
It's also undated, so he can start using it anytime – even right in the middle of the year when he receives it on Father's Day.
Best Gifts Adventure Seekers &
Outdoorsy Dads
Coleman Gas Camping Stove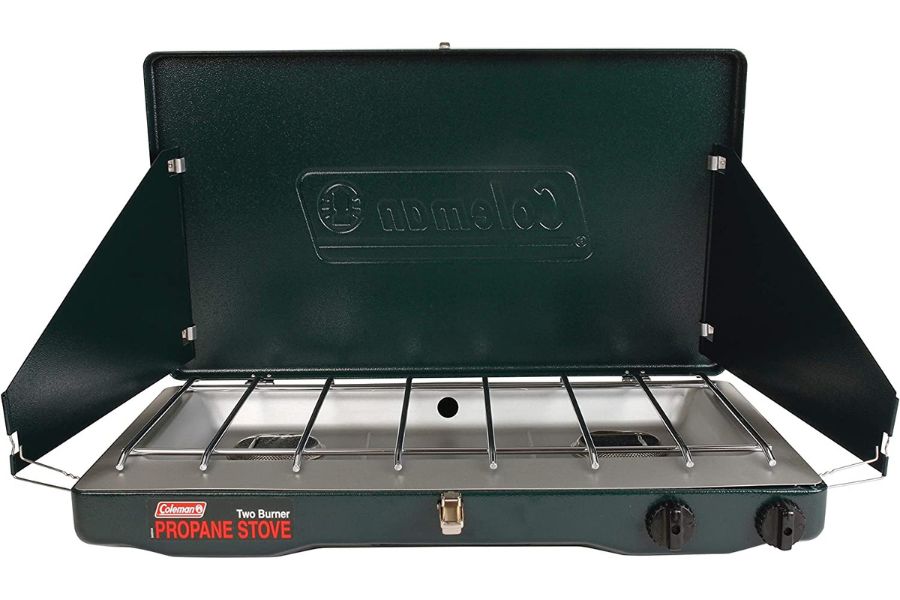 Dad will love packing this compact stove for his next outdoor adventure, so he can enjoy a hot meal with his buddies or the family (if you're out with him on the trip).
It works with a portable propane canister (hose included with the stove).
100 Hikes of a Lifetime: The World's Ultimate Scenic Trails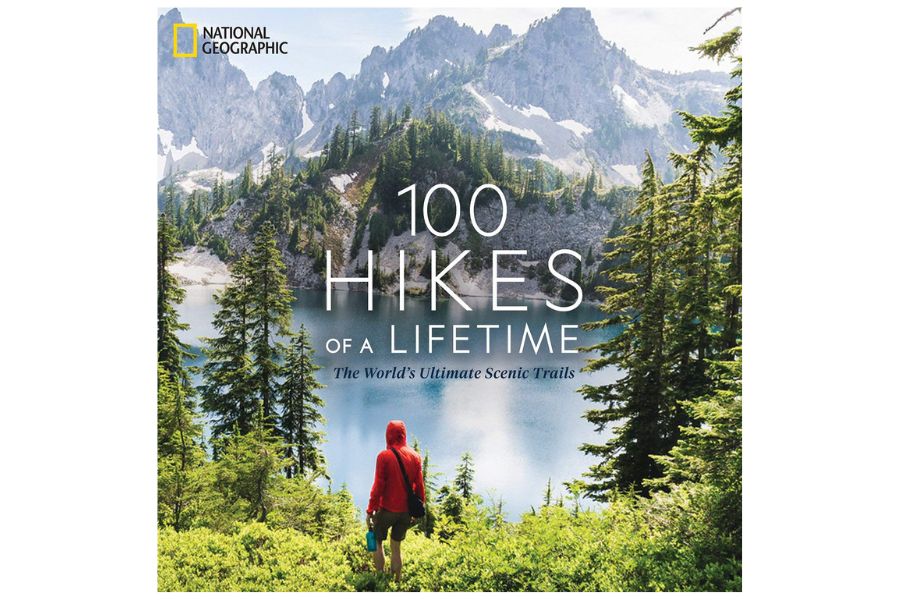 Inspire Dad to go out hiking with the beautiful photographs in this hardbound or spring-bound book.
It could even inspire him to create a book of his own hiking photos, too.
Camping Gear Survival Kit 14-in-1
Multitool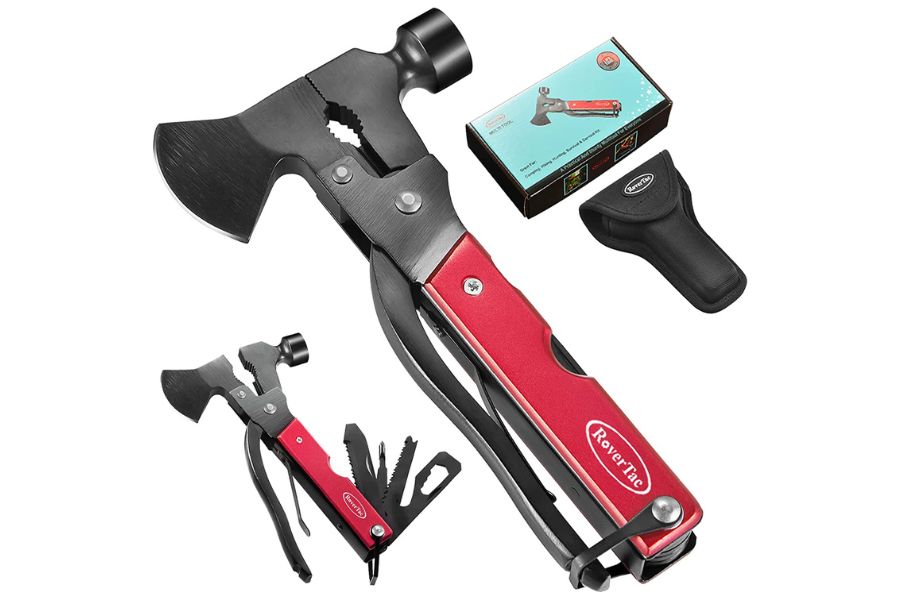 Having the right tools is important when dad is out in the great outdoors, away from civilization (or at least a few minutes of drive away).
Give him this 14-in-1 handy camping gear that includes a hammer, small ax, saw, wire cutter, fish scaler, and more.
Lenski LED Flashlight Gloves
These versatile LED flashlight gloves can be useful for many purposes, including late-night car repair, hiking, plumbing repair, or fishing.
The gloves are waterproof, so Dad can still use them in the rain.
Store Camping Fan with LED Lantern
This rechargeable portable fan can make Papa feel more comfortable on his next camping or fishing trip. One battery charge can last for up to 36 hours.
This gadget can also double as a bright LED lantern, making it useful for outdoor activities or emergencies.
Flashlight Bundle (Includes Headlamp)
Get Dad this high-quality flashlight set with an aerospace-grade aluminum body and a military-grade hard-anodized, anti-abrasive finish.
It's designed for law enforcement and security personnel but is also a great gift for dads.
Hunting & Trail Camera (With Night Vision)
This hunting and trail camera has night vision and features powerful 40 no-glow LEDs that take clear night images without Dad startling the wildlife with the light.
The video camera is designed to take vivid images, even during the night.
Dad will love the motion detector feature so he can automatically take wildlife photos or videos even before he sees these creatures with his own eyes.
Best Gifts For The Golfer Dad
All-in-1 Golf Practice Net (With XL Tri-Turf Golf Mat)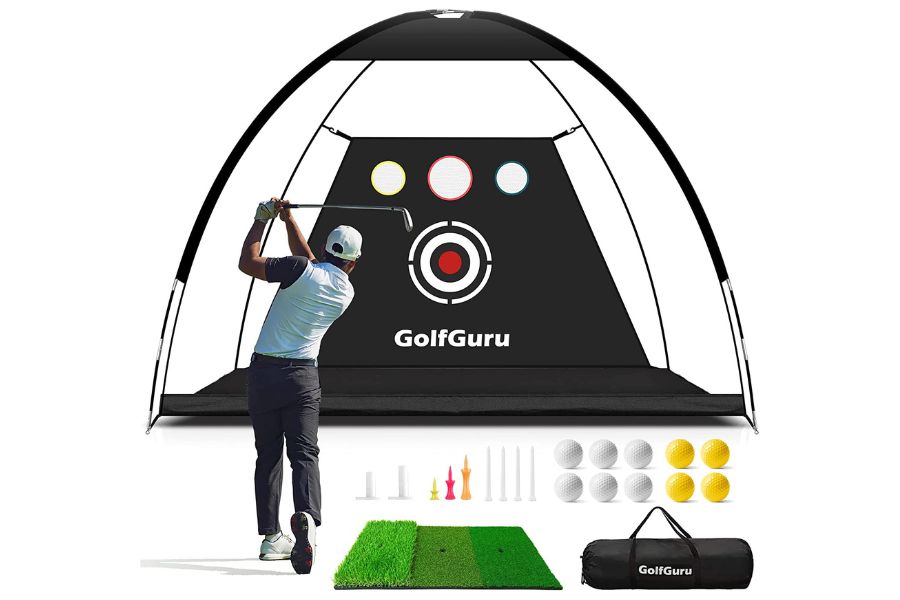 Golf practice can be easier with this portable net set. It includes a tri-turn golf mat, impact target, carry bag, and other things that Dad needs to play (e.g., golf balls and tees).
Dad doesn't always have to drive to the golf course to practice.
It can be set up or dismantled as fast as 90 seconds and secured on the ground with four metal stakes (included in the pack).
Record Golf Swing (Cell Phone Holder & Golf Analyzer)
This isn't an ordinary cellphone holder because this SelfieGOLF device lets Dad record his golf swing and putting strokes to help improve his game.
As a training aid, this device is easy to set up with any golf bag and alignment stick. It also works with most ground surfaces and can withstand windy weather conditions.
VR Golf Club Handle Accessory
Who says your guy can't play golf every day? With this VR golf club handle, he can play anytime.
The handle features a PGA-quality professional grip (Professional Golfers' Association), dual connecting straps (so the controller won't go flying away), and an iron core that simulates the weight of a real golf club.
Golf Trunk Organizer Storage (Car Golf Locker)
Support Dad's love for golf with this trunk organizer that lets him stash his accessories in a clutter-free bag.
There are adjustable dividers and zipped pockets to better organize all his golf accessories.
PuttOut Pressure Putt Trainer
This golf training aid is designed to simulate putting into a real hole. Its parabolic curved design simulates actual conditions, returning good putts and rejecting bad ones.
This might help Dad practice and improve his putting.
Best Father's Day Gifts
For Audiophiles & Cinephiles
iFox Portable
Bluetooth
Shower & Outdoor Speaker
Thanks to this waterproof wireless speaker, Dad can enjoy listening to his favorite music anytime and everywhere. He can use it outdoors or in the shower.
It's designed for up to 10 hours of playtime on one charge and can connect to WiFi or Bluetooth up to 33 ft away.
100 Essential Movies Scratch-Off Chart (12" x 16")
Make movie nights extra special for Dad with this scratch-off poster of 100 essential films. It's one way to keep track of the movies he has watched.
You can also make this an inspiration in making a DIY poster of his favorite films.
Bose QuietComfort 45 Wireless Noise-Canceling Headphones
Gift Dad these wireless, noise-canceling headphones with up to 22 hours of battery life.
Dad can also opt to plug it in using the audio cable in wired mode.
ANERIMST Waterproof Outdoor
Bluetooth Speaker
with Flame Atmosphere
Great for camping, parties, or home landscaping, this 4-in-1 ambiance speaker can also be used as a flame-themed LED light.
Dad can stick it to the ground as a garden or porch light. He can also hang it as a lamp-like or put it on the table.
Rough Country Premium
Water-Resistant
Sound Bar
Dad will love jamming to his favorite music with this speaker that mounts directly to his vehicle for a sound trip on an off-road adventure.
It's also water-resistant and can be mounted in an open jeep or truck.
Best Gifts For The Car Guy
BLACK+DECKER Dustbuster Advanced Clean
Cordless
Handheld Vacuum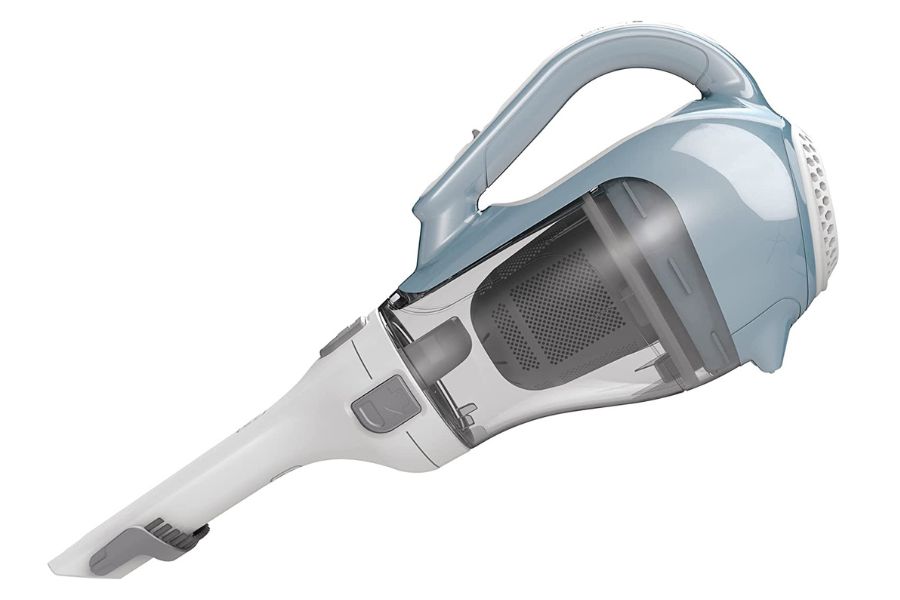 A BLACK+DECKER bestseller, this cordless handheld vacuum cleaner can be the perfect gift for a car guy dad.
It features a crevice tool and flip-up brush to let Dad reach hard-to-access spaces in his car.
KAR4KLEANER Store Cleaning Gel for Car
Another favorite gift for a car guy dad, this reusable slime cleaner picks up dirt from difficult-to-reach nooks and crannies.
It can be used repeatedly until the color becomes dark.
vanva Store Universal Air Vent Car Mount (Military-Grade Protection)
Your guy will find it easier to navigate unknown places during his trip with his smartphone mounted on this car accessory.
It secures his phone to the car's air vent at an optimal angle. The adjustable design can accommodate most smartphones.
Best Designer
Gift Ideas
For Father's Day
Coach Men's Houston Flight Bag (In Signature Canvas) For The Elegant Papas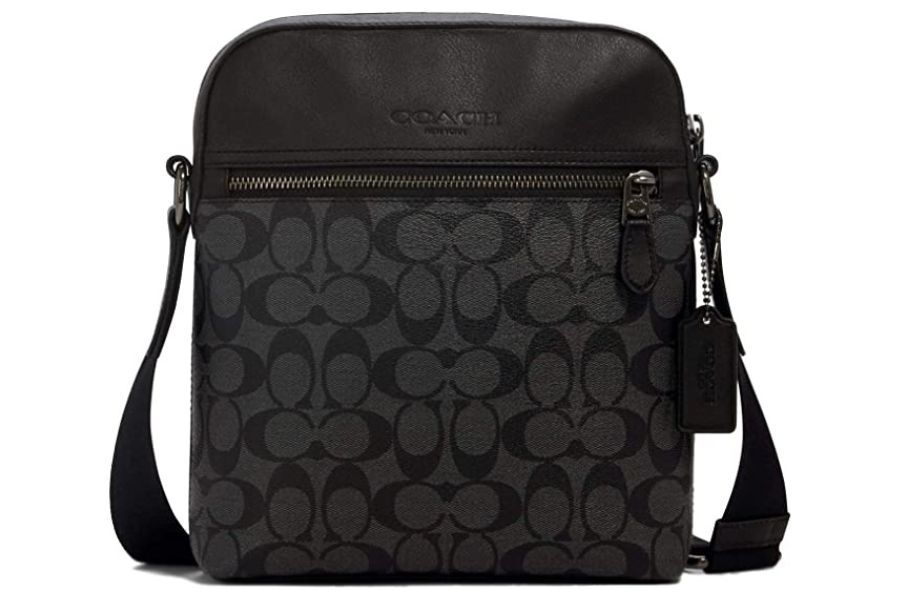 This sleek designer bag is made with a combination of leather and canvas.
It lets any papa travel with easy access to his phone, wallet, and other important documents (e.g., passport) or small valuables.
Montblanc Meisterstuck Men's Small Leather Wallet
This designer wallet, made of black calfskin leather, features six card slots.
Father's Day Gift Ideas
: Best Books For Papas
"I Will Be There" – Journey of Fatherhood
This book celebrates fatherhood – and is a nice choice for dad this Father's Day.
It follows the nostalgic story of a dad and his son, starting at birth, through the boy's childhood years, and up to when the young boy turns into a man who's now ready to start his family.
The Big Book of
Dad Jokes
Does Dad drive the family crazy with his "lame" dad jokes? Give him this book on Father's Day to provide some new material for more "groan-inducing" jokes.
Best
Gift Sets
For Dads
ConairMAN Hair Clippers for Men (22-Piece)
Beards can grow quickly, yet it's impractical for men to go to the barbershop each time they need to shave it off.
Bring the barbershop home with this grooming set, which can be used for a beard, mustache, or even to trim dad's hair.
Grill Masters
Club Store (Return To The Pit)
BBQ
Box Spice Set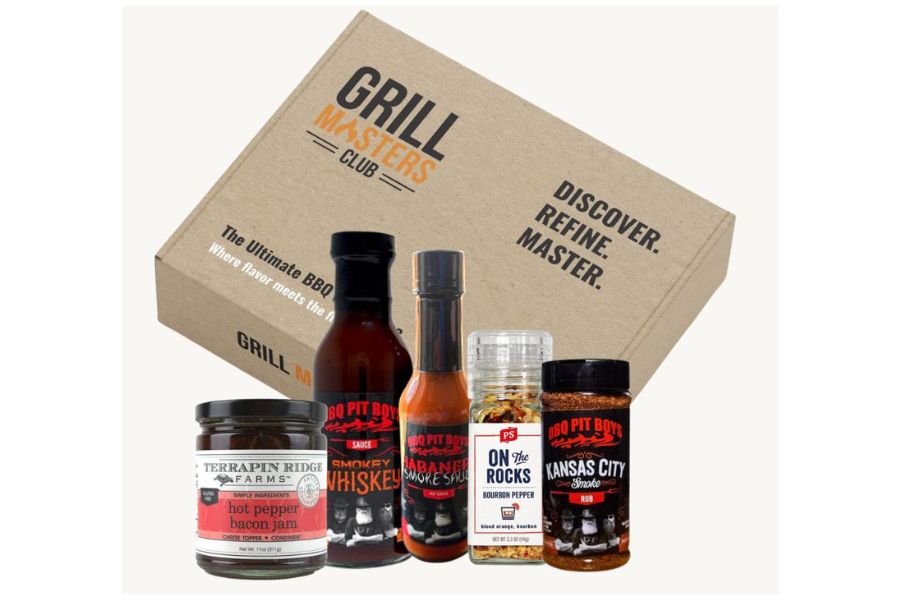 This box can put a big smile on Dad's if he loves to grill and host BBQ parties for the family.
The General's
Hot Sauce
Super 6 (
Gift Set
in Glass "Grenade" Bottles)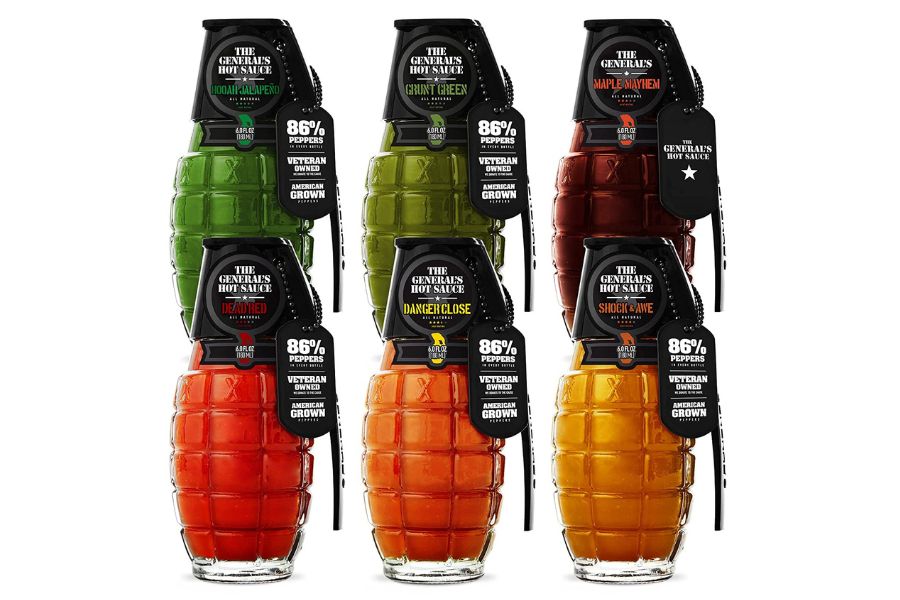 There are dozens of other hot sauce products out there, but this set is something that Dad might find cool.
The grenade-themed set features six flavors with witty names like "Danger Close" and "Shock & Awe."
It can also be a badass gift for guys for any occasion.
Best Subscription
Gift Ideas
For Dads
The Comic Garage Super Box
Many dads are still kids at heart – and are likely to love re-reading their childhood favorite comic books or discovering new ones.
This subscription sends him a box of new and classic comics each month. Upon ordering, you'll be asked to enter preferred characters and publisher/s (i.e., Marvel or DC; you can also choose both).
The super box sends Dad 10 comics per month, while the ultimate box packs 24 comic books inside.
Date Night Subscription Box for Couples (Monthly)

Spice up your date night with the surprise items in this subscription box – perfect gifts for husbands on Father's Day.
More
Father's Day Gift Ideas
Best Gifts For Grandpas On Father's Day
Best Gifts For Husbands On Father's Day
Best Gifts For Dads
On Father's Day
Best Gifts For Fur-Dads On Father's Day
Best Gifts For Plant-Loving Dads On Father's Day
For
New Dads
: Best
First Father's Day Gift Ideas
Father's Day Gift Ideas
For Different Price Points
Gift Cards
For Dads
Nordstrom

Gift Card
How To Make
Father's Day Gift Ideas
?
There isn't one gift that's perfect for all dads.
Here are tips for finding the perfect gift for your dad, husband, grandpa, friend, and any guy you're giving the Father's gift to:
Consider what they love (their interests or hobbies).

You can also try unique and

uncommon goods

.

Create a list of the gifts you're considering.

Compare the gifts based on different factors (e.g., price, value, dad's interest, etc.).

If you're searching for

last-minute

gifts, it might be better to personally pick them up from the store unless the online shop can assure you of express delivery so they'll be ready to give Dad on Father's Day.
How Can I Make My Father's Day Special On A Budget?
Choose a gift within your budget – we've listed gifts for different price points above

You can also opt for

DIY

gifts (e.g., cook his favorite meal or print and frame your favorite photos)

Enjoy a low-budget activity, such as a yard cookout or a picnic at the park
Other
Gift Guides
To Consider