Candles are therapeutic agents that can help us shift moods, increase creativity, and even productivity.
When you pair the ambiance of candlelight with the effects of aromatherapy and essential oils, you amplify these shifts.
But not all candles are created equal.
Some can be harmful and toxic.
Unclean waxes, lead-based candle wicks, and synthetic fragrances can turn any candle into a potential health hazard.
That's why it's important to know what makes a clean candle and what makes a potentially dirty one.
Whether you are into DIY candle making or love finding the best-scented candle options online,
You have the power of choice – what you buy and the brands you invest in can either build up your mental, emotional, and physical well-being or weaken it.
Read on to learn more.
What Are Essential Oils?
Think of essential oils (EOs) as healing agents through a plant's essence.
They're highly concentrated plant extracts believed to improve physical, mental, emotional, and spiritual health and well-being.
EOs are sourced from various plant material – tree bark and resin, roots, plants, stems, flowers, seeds, nuts, and even fruit.
EOs contain many active compounds that can offer multiple health benefits while supporting the body's healing mechanisms.
Just a few drops of essential oils are all it takes to interact and influence your body's nervous system, immune system, digestive system, respiratory system, etc.
Research shows that essential oils can help by:
What Is Aromatherapy?
Aromatherapy is a form of complementary and alternative medicine (CAM) that includes the use of essential oils for therapeutic purposes.
What Are The Safest Candles & Best Essential Oils?
Most candles on the market are made with paraffin candle wax, which is known to burn dirty.
When paraffin wax is exposed to high heat it releases toxic chemicals like toluene and benzene.
These chemicals are known carcinogens that are linked to lung cancer.
Some of the safest candle waxes that give off a clean burn are beeswax and soy wax.
If you're making DIY candles these two options are the safest and cleanest.
Make sure that the candles you buy are 100% free from paraffin wax.
Another thing to look for is the use of fragrance oils vs. essential oils.
Fragrance oils might contain synthetic compounds that may contain toxic chemicals to enhance aromas.
Whether you're buying ready-made candles or going for homemade candles, be sure only to use essential oils.
The best essential oils will be 100% pure and therapeutic grade.
Pure essential oils that are certified organic are the safest kinds because they don't contain any potentially harmful solvents or fillers.
You can choose from a variety of different essential oils depending on your specific goals and desires, whether you'd like to relax and unwind or feel energized and uplifted.
Energizing Profiles:
Peppermint
Spearmint
Grapefruit
Lemongrass
Sweet orange
Grounding Profiles:
Cedarwood
Clove
Sandalwood
Frankincense
Vetiver
Uplifting Profiles:
Ylang ylang
Geranium
Jasmine
Bergamot
Calming Profiles:
Lavender
Rose
Chamomile
Sweet Basil
The Best Aromatherapy & Essential Oil Candles On Amazon Right Now
We've researched so you don't have to.
The following are our top picks for the best aromatherapy candles available on Amazon.
They contain natural ingredients and essential oil blends that are sure to delight your senses while keeping you healthy.
Here are our top 4 picks:
1. Benevolence Los Angeles
These all-natural soy candles give you a 45-hour burn and are "entirely free from toxins, paraffin, and harmful residues" as per their product page.
They come in various scents like eucalyptus and chamomile, bergamot and jasmine, oud wood, and rose and sandalwood.
Plus, they offer a socially-minded component: each candle purchased donates to Zoe International to help stop child trafficking.
2. Lulu Candles Natura Collection
This candle collection uses 100% biodegradable soy wax and 100% pure organic essential oils.
They are paraben, phthalate, and sulfate-free.
The scent available is Belgium Lavender.
3. T&H Stress Relief Aromatherapy Candles
These candles offer significant value – they are 16 ounces, 80-hour burn, and contain three lead-free wicks.
They contain no paraffin or petrochemicals.
Scents include eucalyptus spearmint, lime basil mandarin, french lavender vanilla, and pomegranate noir.
4. Way Out West Candles
These soy wax candles offer a 60-hour burn and are made with pure essential oils.
Scents include lemongrass lavender, eucalyptus mint, geranium sweet orange, winterberry pine, and more.
Other good picks include:
Aira
Pure Surrender
Wax & Oils
Fluid Fragrances
Essential Oil Safety For Pregnant & Breastfeeding Mamas & Their Babies
Before you start making your own candles it's important to make sure that the essential oils you're choosing are safe for you and your baby.
Many EOs aren't safe for expecting or nursing mamas or for babies and young children.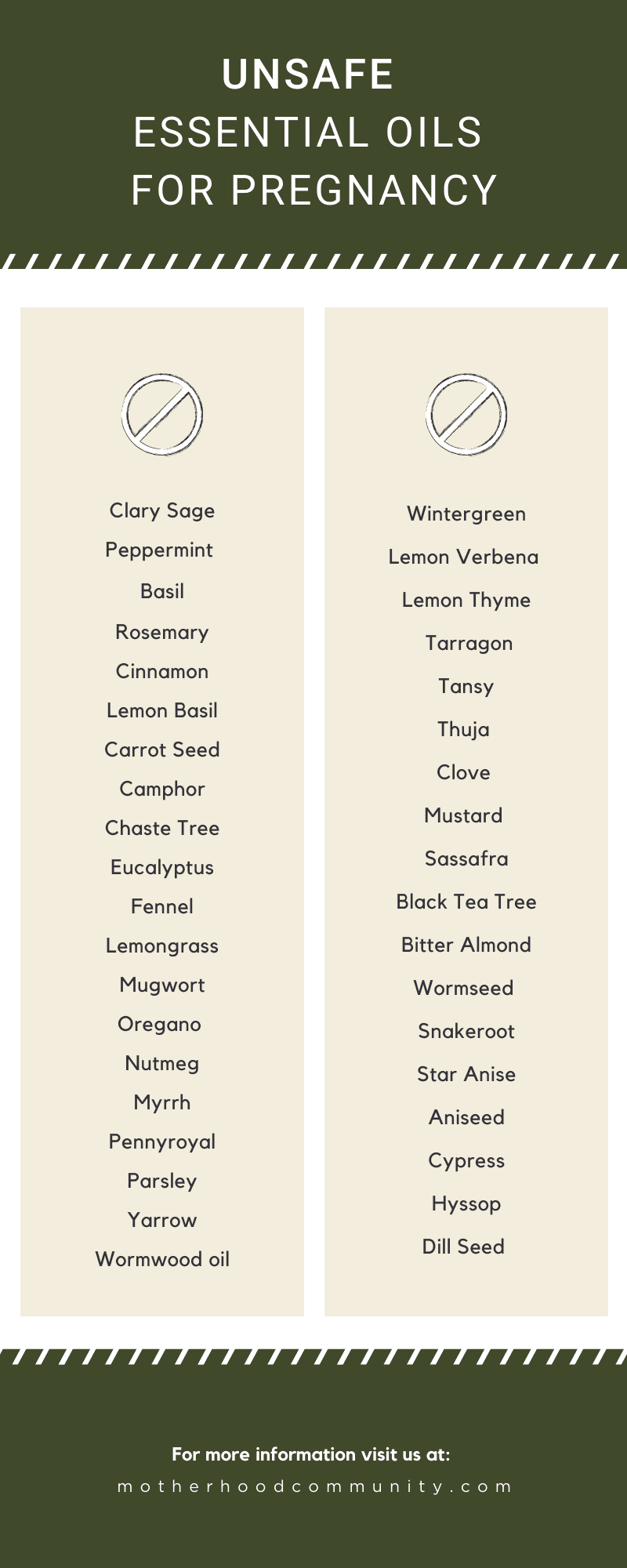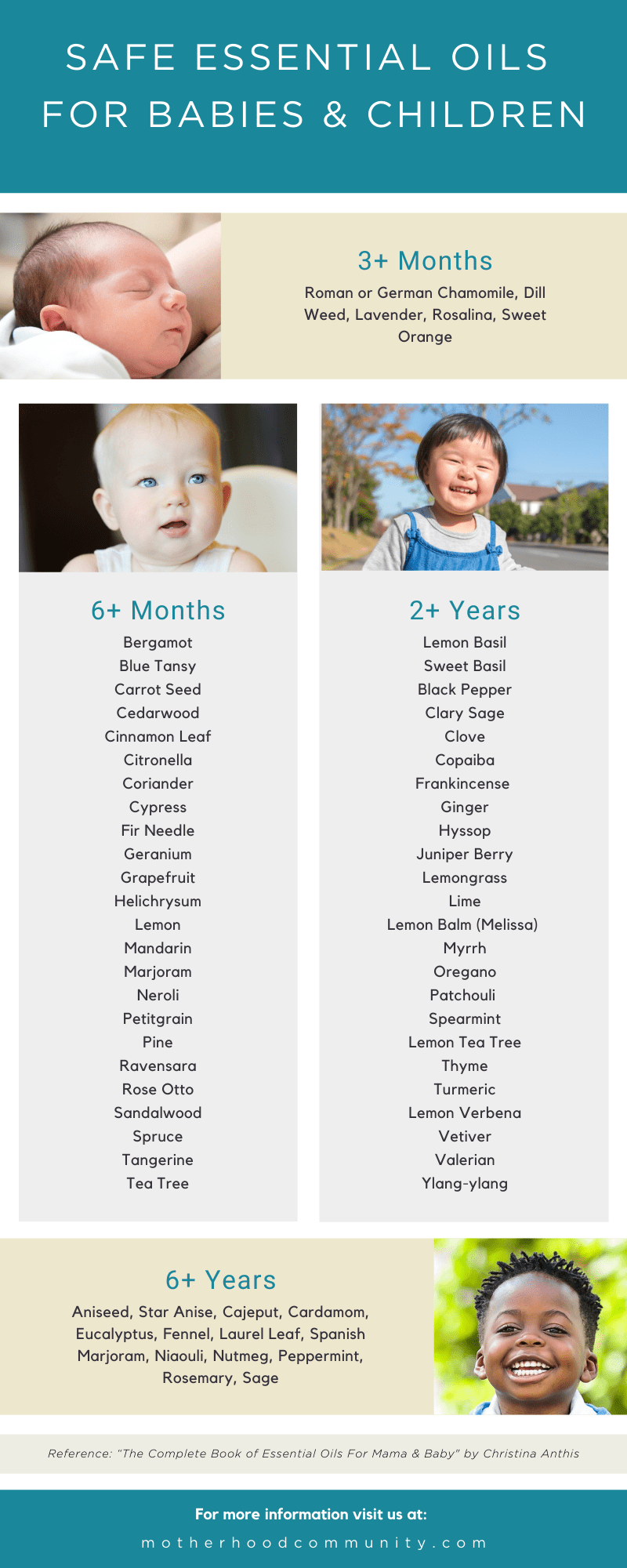 Step-By-Step Prep For DIY Essential Oil Candles
Materials you'll need to make your own natural candles:
Glass jars (mason jars work great)
Glue gun (hot glue)
Organic, therapeutic grade essential oils
About 3-4 lbs. of your choice of wax (beeswax or soy)
Cotton wick (lead-free)
Glass measuring cup
Bamboo skewers or wooden sticks
Prep your wick – you can tie the wick around the wooden stick but make sure the wick is long enough to reach the bottom of the jar.
Prep the wax – Place your wax in the glass measuring cup and either microwave it until it's fully melted or use the double broiler method (fill a saucepan with water then place the bowl with wax inside the heated saucepan until the wax has fully dissolved).
Add the essential oils – choose your oils or a blend of oils and place 50-60 drops into the melted wax and stir with a clean wooden spoon or stick. How much essential oil you use is up to you – you can add more drops to your liking.
Make your candle – Place the melted wax into the jar. Don't worry if the wick moves – you can fix it before the wax hardens.