Why Were Tyson Chicken Nuggets Recalled?
On November 4, 2023, Tyson Foods, Inc. recalled around 29,819 lbs of breaded, fully cooked, dinosaur-shaped chicken patty products over possible contamination with metal pieces. These were sold in 29-oz packages. (1)(2)
According to the recall announcement by the U.S. Department of Agriculture's FSIS (Food Safety and Inspection Service) and Tyson Foods, these affected products were produced on September 5, 2023. (1)(2)
Only chicken nuggets produced on this day are affected by this food recall. Also, no other Tyson products are affected. (1)(2)
Tyson Foods explained that they received reports from "a limited number of consumers" about small, pliable metal pieces they found in the product. (1)(2)
The company decided to recall these dino-shaped chicken nuggets out of an abundance of caution to prevent possible hazards to children eating the chicken nuggets. (1)(2)
One of the reports indicated a minor oral injury (the recall alert didn't indicate the age of the affected child/person or other details of the incident). (1)(2)
Thankfully, no other reports of illnesses or injuries relating to these recalled Tyson products were received as of writing. (1)(2)
However, if anyone in your family gets injured or sick after eating these products, contact your healthcare provider immediately.
Looking for safer and healthier alternatives to this recalled chicken nugget product? You can also find options from our recommendations on no-stress healthy snacks for kids.
What Chicken Is On The Tyson Recall List?
This recall affects Tyson Fully Cooked Fun Nuggets with dinosaur-shaped chicken patties (see image below).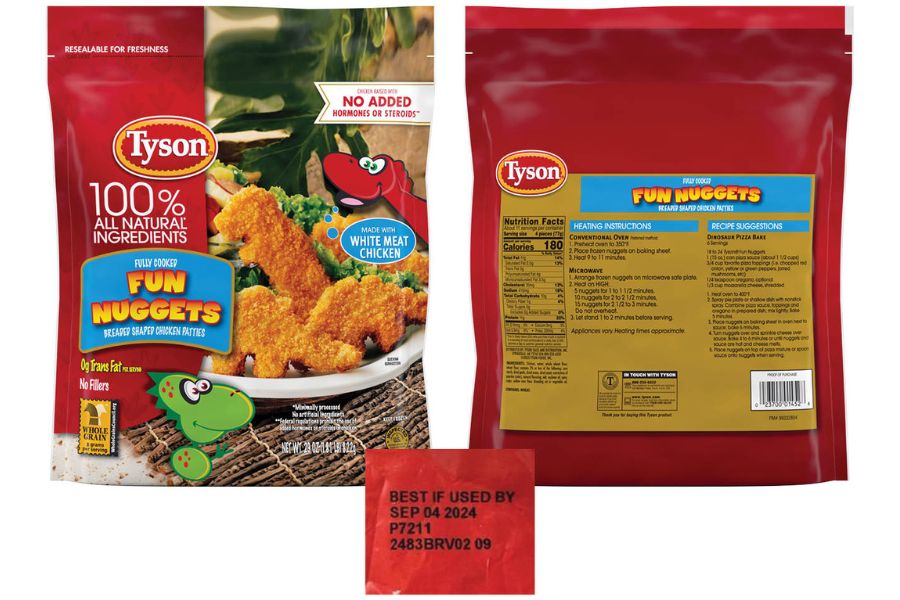 The words "Breaded Shaped Chicken Patties" can be found under the "FUN NUGGETS" label on the front and back of the product packaging. (1)(2)
How Do I Know If My Child's
Tyson Chicken Nuggets Have
Been Recalled?
Only products produced at one location (and only on September 5, 2023), are included in this recall. (1)(2)
Check the label on the product packaging for the following product codes, which can indicate that your chicken nuggets are affected by the recall: (1)(2)
2483BRV02 07

2483BRV02 08

2483BRV02 09

2483BRV02 10
Other information you can find on the packaging or label of the affected chicken nuggets: (1)(2)
Establishment code: P-7211

"Best if used by date": September 4, 2024

Product cases: code 048153-6910, 10000048153
These recalled chicken nuggets were already delivered to distributors in the following areas: (1)(2)
Alabama

California

Illinois

Kentucky

Michigan

Ohio

Tennessee

Virginia

Wisconsin
The retailers include:
Busch's Fresh Food Market

Country Mart

D & W Fresh Market

Food Giant

Food Town Supermarket

Kroger

Martin's Super Market

Metro Market

Pick N Save

Walmart stores

Woodman's Market
You can find the full list of retailers (with specific locations) that received and sold these affected product lots on the following website: fsis.usda.gov/sites/default/files/distro_list/2023-11/RC-057-2023-Retail-List.pdf
What To Do With My Recalled
Tyson Chicken Nuggets
?
If you have any of these potentially dangerous food items, immediately stop giving them to your child. (1)(2)
Discard the affected products, but be sure to cut the part of the packaging containing the UPC and date codes (a requirement to process your refund). (1)(2)
Contact Tyson Foods via these channels: (1)(2)
Phone: 1-855-382-3101 (call or text); available Mondays through Fridays,

beginning

8 AM to 5 PM CST

Email address: [email protected] (Laura Burns, Vice President of External Communications):
Are These
Tyson Chicken Nuggets
Still Safe To Eat?
No. There has already been one report of a minor oral injury linked with this recalled Tyson product. Even though they look fine, the chicken nuggets might have hidden metal shards from the contamination. (1)(2)
Where Were These Tyson Chicken Nuggets Produced?
Not indicated, but the company is based in Berryville, Arkansas (1)(2)
FAQs
Does Tyson Still Make Chicken Nuggets?
Yes. Tyson Foods continues to make and sell a wide range of chicken nuggets, including the Dino Fun nuggets recalled above. Note that only products manufactured on September 5, 2023, are included in this recall. (1)(2)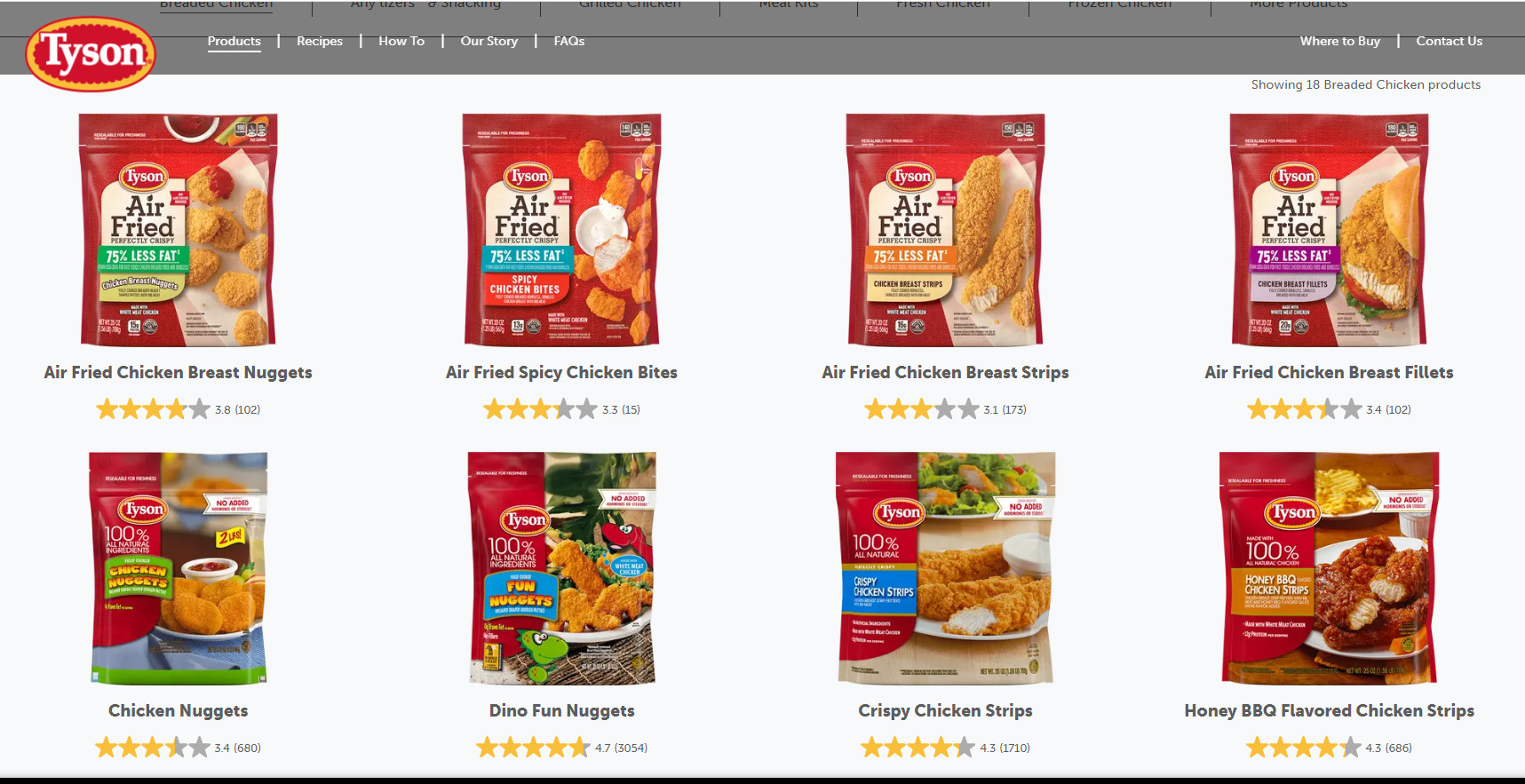 Are Tyson Chicken Nuggets Processed?
Tyson Foods claims that their chicken nuggets are "minimally processed" and free from artificial ingredients.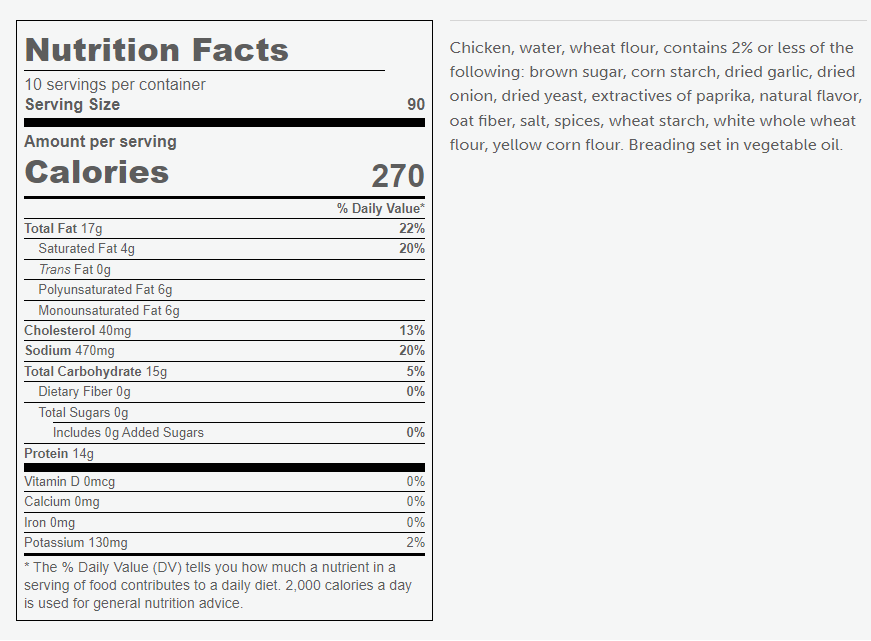 Other Recent Baby
Product Recalls
& Safety Warnings
Stay informed with the latest news. Sign up for our regular Motherhood Community recall alerts so you'll never miss an important recall.
Here's a comprehensive list of product recalls by category:
References
(1) https://www.tysonfoods.com/news/news-releases/2023/11/limited-amounts-tysonr-brand-frozen-fully-cooked-chicken-fun-nuggets
(2) https://www.fsis.usda.gov/recalls-alerts/tyson-foods-inc–recalls-chicken-patty-product-due-possible-foreign-matter