Philips Avent Digital Video Baby Monitor Recall 2023
Why Were These Baby Monitors Recalled?
About 12,820 units of Philips Avent digital video baby monitors were recalled on August 3, 2023, because its parent unit's (the part a 3.5-inch color screen monitor) rechargeable lithium-ion batteries can overheat while charging, posing burn risks and property damage. (1)(2)
Because defective units can catch fire, they pose a serious potential danger to your family if you're using one at home.
According to the safety recall notice from the CPSC (Consumer Product Safety Commission), Philips received 23 reports of these monitors overheating from users in Europe, including seven incidents that led to minor injuries. (1)
No incidents or injuries were reported in the US. (1)
What Philips Avent Digital Video Baby Monitors Are Recalled?
The Philips Avent digital video baby monitor affected by this recall consists of a parent unit (with a 3.5-inch color screen monitor) and a baby unit (with the camera) pair.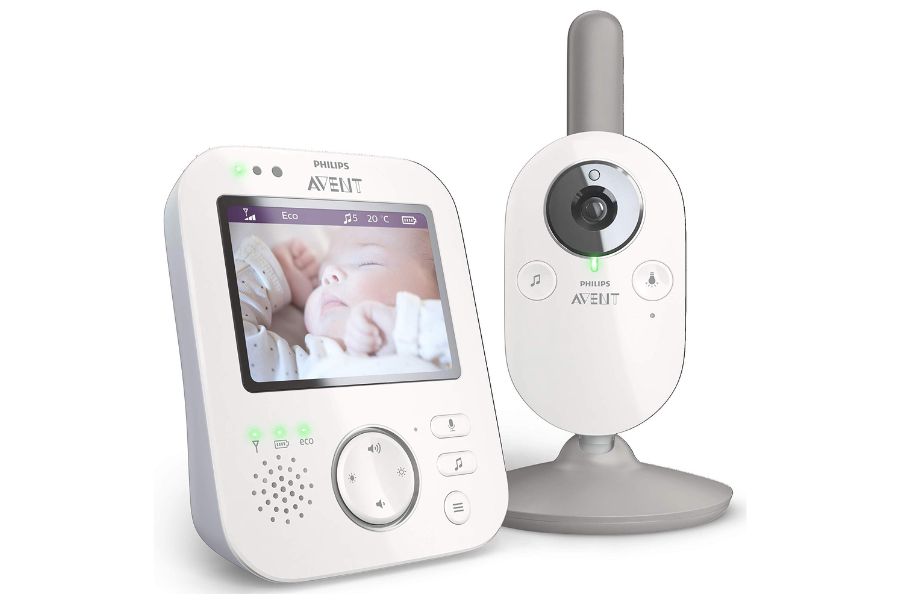 These baby monitors were sold online for around $120 and $200 from March 2016 through January 2020 at the following shops and outlets:
Amazon.com

Jet.com

Philips USA (usa.philips.com)

ToysRUs.com

Walmart.com
How Do I Know If My Baby Monitor Has Been Recalled?
According to the recall advisories from Philips Avent and the CPSC, the following model numbers are included in this recall: (1)(2)
Only these monitor models, manufactured from March 2016 through December 2019, are affected. (1)
The production date codes are in the "day-month-year" format (e.g., "29-09-2017"). (1)
Check the bottom of your baby monitor's parent unit for the affected model number and product date (see image below). (1)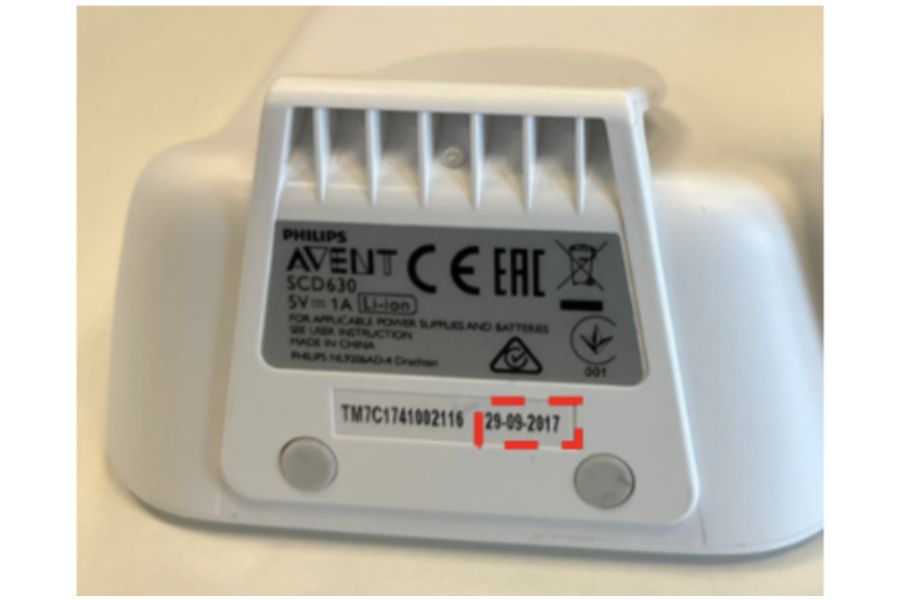 What To Do With My Recalled
Philips Avent Baby Monitor
?
Stop using these baby monitors immediately. Contact Philips Avent to receive a free replacement through the following channels: (1)
Toll-free phone number: 833-276-5311 anytime from 9 AM to 9 PM ET on Mondays through Saturdays; from 9 AM to 6 PM ET during Sundays

Recall site: philips.com/video-babymonitor-recall

Main website: philips.com/avent (click on the banner "Important safety recall information about the voluntary replacement action Philips Avent Baby Monitors" located at the top of the page)
Are These Digital Video Baby Monitors By Philips Avent Still Safe To Use?
No. Even without warning, the defective rechargeable lithium-ion batteries can overheat while you're charging the parent unit.
Stop using the recalled baby monitors to reduce your family's safety risk, even if the product you have at home hasn't overheated in the past or shown any sign of possible damage.
Where Were These Philips Avent Baby Monitors Manufactured?
Our Baby Monitor Recommendations
Nanit Pro Camera With Breathing Band

Owlet Dream Duo Plus With Dream Socks

Cubo AI Plus Smart Baby Monitor

Infant Optics DXR-8 PRO Video Baby Monitor

Babysense HD Split Screen Video Baby Monitor HD S2

VTech DM221 Audio Baby Monitor
Learn more about our top 6 baby monitors by reading our detailed review of these baby essentials here.
Other Baby Monitor Recalls
Other Recent Baby
Product Recalls
& Safety Warnings
Stay informed with the latest news by signing up for our regular Motherhood Community recall alerts so you never miss an important recall.
Check these comprehensive lists of product recalls by category:
References
(1) https://www.cpsc.gov/Recalls/2023/Philips-Avent-Digital-Video-Baby-Monitors-Recalled-by-Philips-Personal-Health-Due-to-Burn-Hazard
(2) https://www.usa.philips.com/c-w/support-home/recall/avent-digital-video-baby-monitors.html