CUPKIN Recall 2023
Why Are CUPKIN Children's Cups Being Recalled?
On July 20, 2023, Soojimus LLC issued a voluntary recall of CUPKIN children's cups over high levels of lead that exceed federal limits. (1)(2)
Lead exposure can be dangerous because it can seriously affect your child's development, potentially causing: (3)
Damage to their still-developing brain and nervous system

Slower growth and development than children their age

Cognitive (learning) issues

Hearing and/or speech problems

Behavior problems
About 346,000 units of double-walled, stainless-steel CUPKIN cups sold from January 2018 through March 2023 via Soojimus and Amazon are included in this recall. (1)(2)
Which products are included in this recall? Were there any injuries or incidents relevant to this cup recall? What should you do if you have recalled cups?
Read on to find out.
On their safety advisory, Soojimus explains that they recalled the cups because tests showed they can contain high levels of lead. Consumer advocates also called them out for exceeding the federal lead ban. (1)
The hazard can occur when the bottom powder coating that covers the seal/soldering dot (which contains lead) becomes compromised. (1)
Soojimus explains that the liquids inside the cup aren't exposed to the lead content because of the product's double-walled construction. However, they recalled the items to reduce safety risks. (1)
Thankfully, there weren't any reports of lead poisoning or related incidents relating to this recall. (1)(2)
What CUPKIN Children's Cups Are Recalled?
The recalled CUPKIN products are double-walled vacuum cups for kids, available in 8 oz and 12 oz capacities. They have matching straws and were sold in pairs. (1)(2)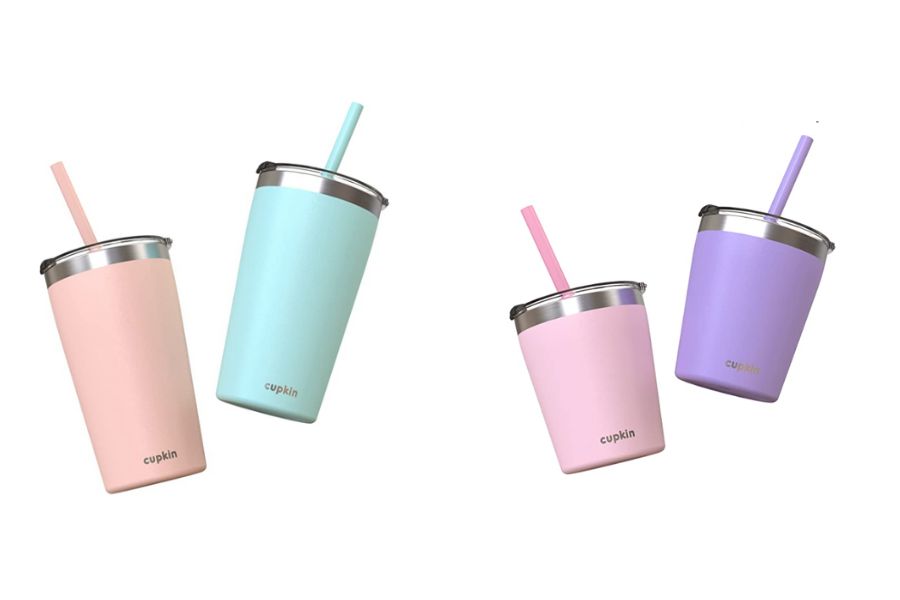 (source: cpsc.gov)
Both sizes were available in 12 color combinations: (2)
Aqua and periwinkle

Black and white

Blue and gray

Blue and green

Brown and peach

Cobalt and mint

Coral and yellow

Green and pink

Peach and teal

Pink and purple

Polignac and potpourri

Rust and salmon
Regardless of size, all products have "cupkin" printed on the front bottom. (2)
How Do I Check If My
CUPKIN Children's Cup
Is Included In The Recall?
This CUPKIN recall includes all variations and sizes of the children's 8 oz and 12 oz cups. (1)(2)
The brand's 20 oz double-walled tumbler cups (with a similar design) aren't included in this recall.
What To Do With My Recalled
CUPKIN Children's Cup
?
Stop using these cups immediately. Contact Soojimus to process and receive your CUPKIN refund. (1)(2)
They're available through the following channels: (1)(2)
Toll-free phone line: 888-721-0096, available Monday through Friday from 10 AM through 2 PM PT

Email address: [email protected]

Recall site: www.cupkin.com/pages/recall

Recall Refund Request form: cupkin.com/pages/recall-refund

Primary website: cupkin.com (click on "Voluntary Recall of our Kids Cups" found at the top of the page)
According to Soojimus, affected customers may have to wait 2-3 weeks for the refund to be processed due to the volume of requests they need to process. (1)(2)
The company announced that they will also contact all known consumers who bought these products from Soojimus and Amazon. (1)(2)
Do I Need A Receipt For The CUPKIN Children's Cup Recall?
No. The company doesn't require you to present a receipt or any proof of purchase to process your CUPKIN refund. (1)(2)
However, Soojimus requests affected consumers to destroy the cups or mark them with an "X" using a permanent marker so they don't get used again. (1)(2)
Are These CUPKIN Children's Cups Still Safe To Use?
No. While the interior of the cups might be lead-free, contamination or exposure with the affected part can happen anytime and without warning.
Since traces of this heavy metal can be difficult to see but can be dangerous to your child's health, it's best to be extra careful rather than risk exposure. (1)(2)
Where Are These CUPKIN Children's Cups Made?
Other Related Recalls
Water Bottle Recall 2023
On February 22, 2023, Bindle Bottle LLC recalled steel water bottles sold in different sizes (13 oz, 20 oz, 24 oz, or 32 oz) over potential health risks due to possible lead contamination. The issue also involves the product's soldering dot. (4)
There's no information on how many Bindle Bottles were included in this recall. The good news is that there weren't any incidents reported regarding this water bottle recall. (4)
On November 23, 2022, Green Sprouts Company recalled 10,500 units of their stainless steel straw bottles, children's sippy cups, and sip & straw cup combos over lead poisoning risks. The issue also involves the cup's soldering dot. (5)
Thermos Recall
On September 21, 2005, Pacific Market International recalled about 45,000 units of Stanley thermos bottles due to possible lead poisoning from the two soldering dots used on the handles. (6)
The issue was alarming because it caused 446 incidents of property damage, 60+ incidents of impaired vision that usually occurred in cars or trucks, and 23 reports of breathing issues with sight difficulties. (6)
Our Recommendations For Baby &
Sippy Cups
Nuk Evolution 360 Cup
EZPZ Tiny Cup
Skip Hop Zoo Toddler Sippy Cup
Munchkin Miracle 360 Trainer Cup
Reflo Smart Cup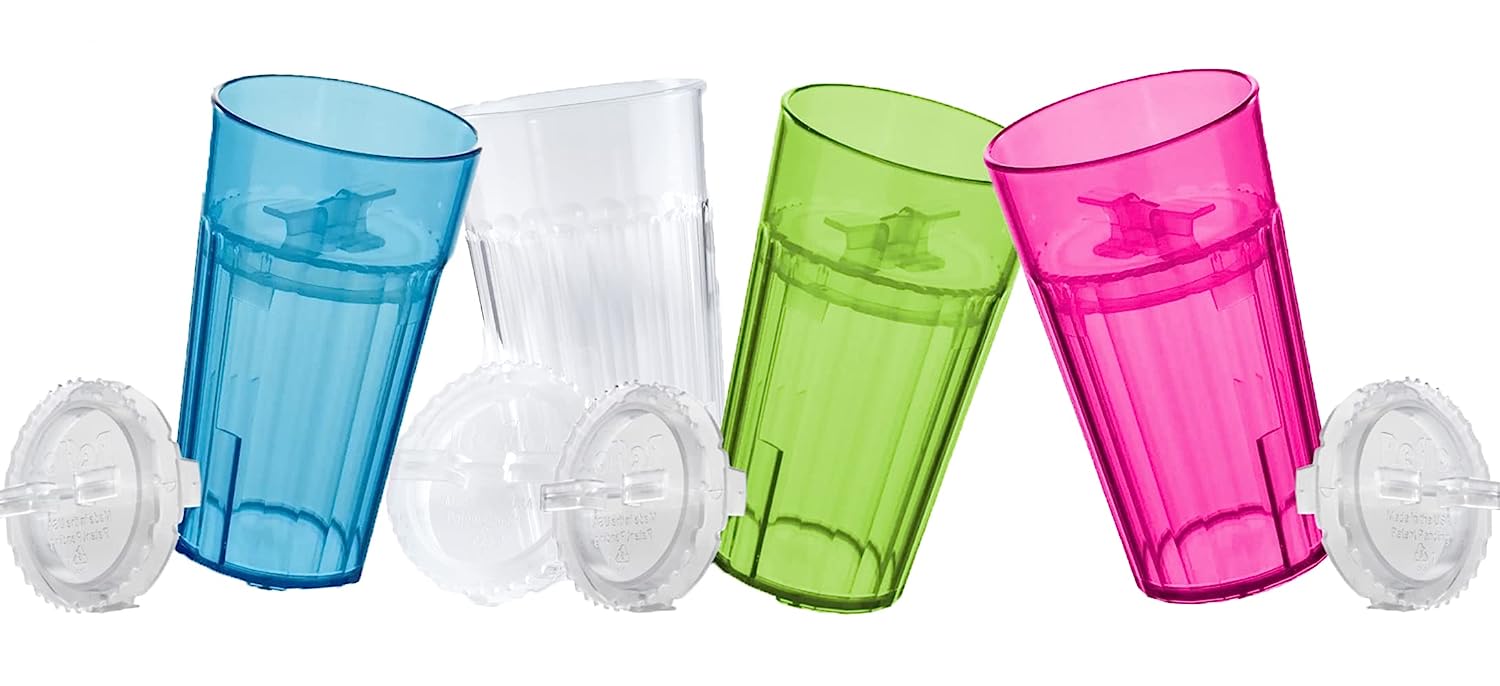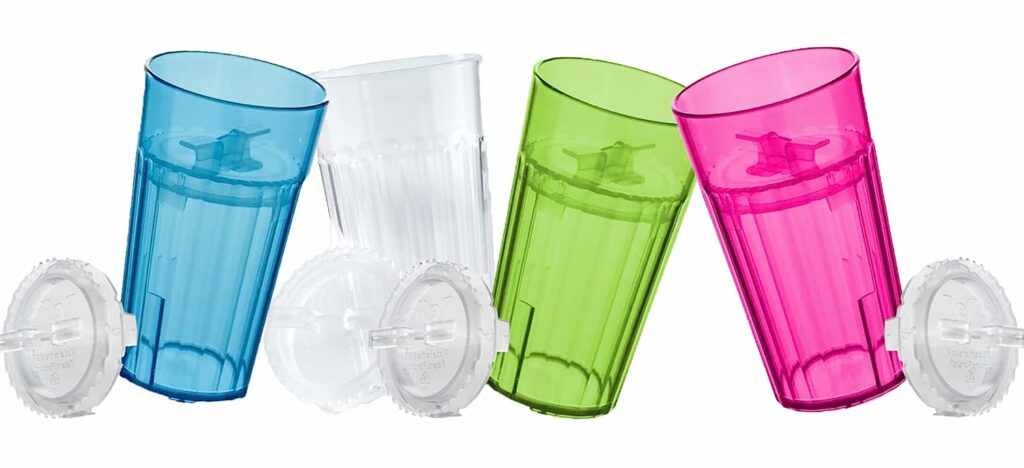 Other Recent Baby
Product Recalls
& Safety Warnings
Stay informed with the latest news by signing up for our regular Motherhood Community recall alerts so you never miss an important recall.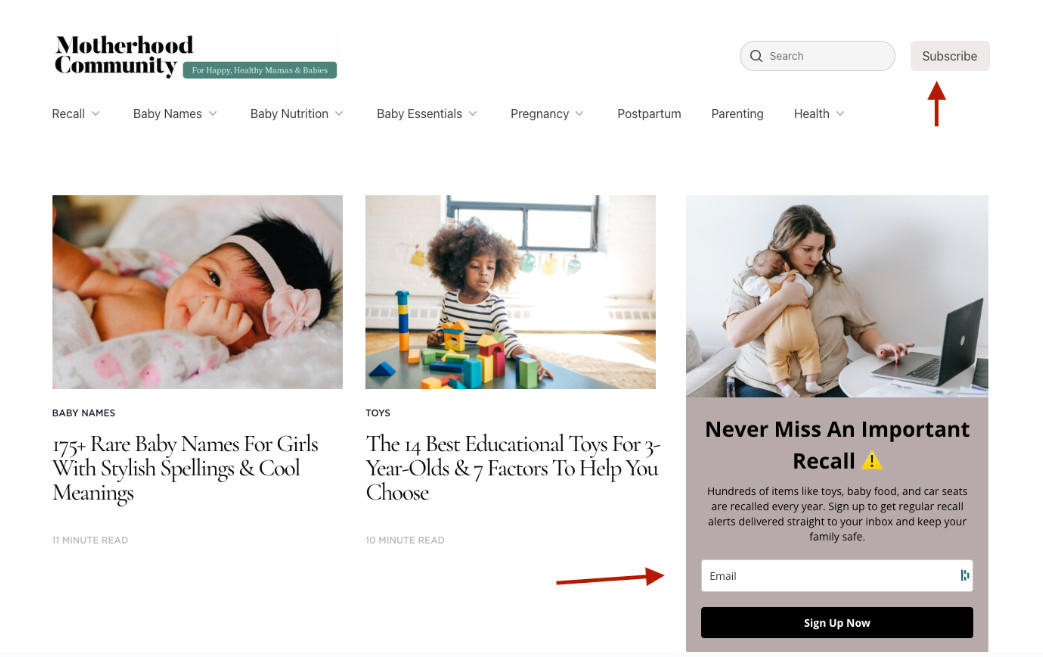 Check these comprehensive lists of product recalls by category:
References
(1) https://www.cupkin.com/pages/recall
(2) https://www.cpsc.gov/Recalls/2023/Soojimus-Recalls-CUPKIN-Stainless-Steel-Childrens-Cups-Due-to-Violation-of-Federal-Lead-Content-Ban-Recall-Alert
(3) https://www.cdc.gov/nceh/features/leadpoisoning/index.html
(4) https://www.fda.gov/safety/recalls-market-withdrawals-safety-alerts/bindle-bottle-issues-voluntary-recall-32-oz-24-oz-20-oz-and-13-oz-insulated-food-and-drink-bottles
(5) https://www.fda.gov/safety/recalls-market-withdrawals-safety-alerts/bindle-bottle-issues-voluntary-recall-32-oz-24-oz-20-oz-and-13-oz-insulated-food-and-drink-bottles
(6) https://www.cpsc.gov/Recalls/2005/cpsc-pacific-market-international-llc-pmi-announce-recall-of-stanley-vacuum-bottles