Overview
Little Spoon can be a healthier alternative to commercial baby foods that might be tainted with heavy metals. This baby food subscription company offers organic products with no preservatives, toxins, or additives. (1)(2)
The cost of your Little Spoon subscription can vary, depending on which plan you subscribe to and how many baby meals you want to be delivered per week.
Pricing depends primarily on the plan and type of meal you subscribe to:
BabyBlends start at $2.75 per meal
Plates start at $5 per meal
What options are available, and how much does Little Spoon cost? Learn more below.
What's Little Spoon?
Exposure to heavy metals can lead to children's behavioral problems and IQ decline. But many commercial baby foods you can easily buy from grocery stores are tainted with these toxic chemicals. (2)(3)(4)
Little Spoon is a subscription-based food company that can provide your baby with healthier alternatives to these toxic name brands. It sends fresh, organic baby food to your home every two weeks.
Is Little Spoon Clean?
All products are free from:
GMOs (genetically modified organisms)
Added sugars
Preservatives
Additives
Artificial flavors
Fillers
Food coloring
Hormones
Extreme heat processing
Does Little Spoon have heavy metals? The company claims that its products are free from heavy metals.
The brand offers two options that fit your growing child's needs:
BabyBlends – purees for infants who are just starting on solid foods
Plates – kid's meals for toddlers and older kids up to 10 years old
Unlike Yumi or other competitors, Little Spoon doesn't have finger foods for their toddler meals. But it offers set meals for big kids and the following:
Probiotics
Natural remedies
Vitamin supplements
Instead of parents picking which foods they want their kids to eat, Little Spoon creates a unique menu to provide proper nutrition suitable for your child's needs. A team of pediatricians and nutritionists creates meal plans that are tailor-made for your baby.
It's something that makes Little Spoon unique from the other food companies that also offer meal delivery services for your little ones.
Little Spoon also offers an online community called Is This Normal, where parents like you can find answers to your questions about baby foods, raising your baby, and other parenting concerns. (5)
Cost Of Little Spoon Subscription Service
While the cost of your Little Spoon subscription varies depending on which plan you choose and how many baby meals you want to be delivered each week, the cost per blend or meal is lower if you order more.
Little Spoon BabyBlends (Pureed Baby Food)
One meal per day (with 14 meals for two weeks) = $25 per week or $3.50 per blend
Two meals per day (with 28 meals for two weeks) = $45 per week (instead of $49) or $3.20 per blend
Three meals per day (with 42 meals for two weeks) = $58 per week (instead of $74) or $2.75 per blend
How Much Does Little Spoon Plates Cost? (Kid's Meals)
Four meals per week (with eight meals for two weeks) = $26 per week or $6.50 per meal
Six meals per week (with 12 meals for two weeks) = $36 per week (instead of $39) or $6 per meal
Nine meals per week (with 18 meals delivered for two weeks) = $50 per week (instead of $59) or $5.50 per meal
Twelve meals per week (with 24 meals delivered for two weeks) = $60 per week (instead of $78) or $5 per meal
Shipping fees: $5 for BabyBlends and $6 for Plates
Pros & Cons
Pros
Little Spoon products are made from fresh, certified organic ingredients.
Little Spoon has a team of pediatricians and nutritionists to help create tailor-made meal plans for your child.
Little Spoon baby foods are made using tried-and-tested scientific methods that can help provide proper nutrition for your baby's needs per developmental stage or milestone.
Little Spoon kid's meals are designed for picky eaters, with some 'invisible' vegetables added to the set meal. These special plates are available for big kids up to 10 years old.
The brand also offers vitamins, natural remedies, and probiotics.
Subscriptions for baby foods and kid's meals are delivered every two weeks.
Cons
Little Spoon baby foods (BabyBlends) are limited to purees. The brand doesn't have finger foods.
Little Spoon chooses what foods are sent to your baby. While it's based on the meal plan prepared by a team of nutritionists and pediatricians, your child might refuse to eat some of the foods.
The company doesn't offer a refund for foods that your baby refuses to eat.
Little Spoon kid's meals might contain some allergens (indicated on the packaging).
BabyBlends: Available Meal Flavors & Nutrition Facts
Little Spoon offers BabyBlends for babies at least six months old. Each meal is made from fruits or vegetables. The puree is designed to introduce your child to different flavors that may help keep them from becoming picky eaters in the future.
The rotating menu changes every season but can include these flavors for baby food purees:
Avocado, broccoli, green apple, and spirulina
Pitaya, pineapple, spinach, banana, and coconut oil
Beet, banana, and mango
Blueberries
Broccoli and spinach
Carrot, mango, coconut milk, and turmeric
Kale
Prunes
Quinoa
Spinach, mango, banana, and hemp
Strawberry and rhubarb
Sweet potato, red bell pepper, apple, and turmeric
Veggie puree
Zucchini
Fun menu items are also available as seasonal flavors:
Cranberry apple pie
Peppermint swirl
Gingerbread cookies
Special meal options for your baby:
Options for dairy-free foods: Yes
Options for hypo-allergenic foods: Yes
Options for gluten-free foods: Yes
Options for vegetarian foods: Yes
Proteins for the BabyBlends are sourced completely from plants: legumes, grains, and seeds.
Nutrition facts (% Daily Values) for the strawberry, beet, basil, pear, and chia blend:
Calories: 60
Fats: 1g
Carbs: 13g
Fibers: 4g
Proteins: 1g, 9%
Potassium: 35%
Vitamin C: 45%
Folate: 70%
Vitamin B6: 20%
Calcium: 10%
Nutrition facts (% Daily Values) for the butternut squash puree:
Calories: 50
Fats: 0g, 0%
Carbs: 13g, 14%
Fibers: 2g
Proteins: 1g, 9%
Potassium: 60%
Vitamin C: 50%
Vitamin E: 30%
Vitamin A: 700%
Plates: Available Meal Flavors & Nutrition Facts
If your child is ready for other solid foods, you can slowly transition to the big kid's meals (Plates). Little Spoon will guide you through this milestone.
These are the options for Plates suitable for children up to 10 years old:
Beet superfood sliders plus peas and sweet potato carrot poppers
Southwest chicken fajita bowl plus Spanish veggie rice
Spaghetti and turkey meatballs plus kale and broccoli
Turkey rice balls plus sweet potato mash
Turkey taco bowl plus Spanish veggie rice
Veggie tenders plus broccoli
Nutrition facts (% Daily Values) for the picky-eater favorite chicken potstickers:
Calories: 240
Fats: 7g, 9%
Carbs: 31g, 11%
Fibers: 5g, 18%
Proteins: 14g
Potassium: 6%
Iron: 15%
Vitamin B6: 20%
Calcium: 4%
Dietary fiber: 18%
Little Spoon offers dipping sauces, also certified to have no preservatives and additives like the ones in grocery store brands:
Avocado crema (nutritious guacamole dip)
Creamy dill ranch (made from Greek yogurt)
Honey mustard (sweetened with apple butter and honey)
Soy glaze (an Asian-inspired dumpling dipper)
Veggie ketchup (contains butternut squash, carrots, and spinach)
Available Health Boosters & Nutrition Facts
Aside from providing your baby with healthy meals, Little Spoon also features these natural remedies, probiotics, and vitamins (at $5.99 for one box with five packs):
Gut Feeling probiotics have 3 Billion CFUs (colony-forming units) of Lactobacillus rhamnosus DSM 6594 for your child's gut and immune health.
Sniffle Shield has vitamins C & E, probiotics, zinc, and elderberry to strengthen your child's immune system during sick days.
Poopie Power has probiotics, prebiotics, and prunes for better tummy health to alleviate constipation.
Wiz Kid vitamins have spinach, vitamin E, omega-3 DHA (docosahexaenoic acid), and iron for your child's brain development.
Nutrition facts (% Daily Values) for the Sniffle Shield:
Calories: 5
Carbs: 2g
Vitamin C: 100%
Vitamin E: 100%
Zinc: 100%
Make sure to consult your baby's pediatrician before using any health boosters or natural remedies.
Certified Organic Foods for Your Little One
Little Spoon uses organic ingredients certified by the USDA (United States Department of Agriculture) and CCOF (California Certified Organic Farmers).
Some moms are unsure whether high-quality organic food can be worth the higher price tag than regular brands you can buy from the grocery store.
So, why should you choose organic foods for your little one?
Studies show that organic foods can help reduce the risks of obesity, congenital problems, and otitis media (inflammation of the middle ear). (6)(7)
It might also reduce the risks of allergic sensitization (becoming sensitive to certain allergens), infertility, blood cancers called non-Hodgkin lymphoma, or other types of cancer. (6)(7)
Aside from being certified organic, Little Spoon is also Non-GMO Project verified. It means that: (8)
The products are made without genetic engineering
The ingredients are not from GMOs.
Production complies with strict provisions for traceability, testing, and segregation.
The company is regularly tested for non-GMO compliance.
Food Safety & Production
No Extreme Heating & No Preservatives
Little Spoon avoids using extreme heat cooking techniques that may reduce the ingredients' nutritional value. Instead, HPP (high-pressure processing) is used in allergy-friendly kitchens that follow strict sanitation practices.
Cold-pressure pasteurization for baby foods may help ensure that these fresh veggie purees can stay fresh in your fridge for 14 days.
In contrast, many of the baby food sold in stores contain preservatives and are heavily processed with extreme heat to kill microorganisms so they can last for years on supermarket shelves.
Safe Containers & Manufacturing Practices
To ensure that the products continually meet government and internal standards, each batch of meals undergoes third-party lab tests. The kitchen facilities are tested every week.
All meals, whether BabyBlends or Plates are placed in BPA-free nutrition-preserving packaging. It's important for packaging to be free from BPA (bisphenol-A) because it's a toxic material used in manufacturing plastics.
In addition, packaging materials for delivery are 100% curbside recyclable. The blue plates used for the kiddie meals are dishwasher safe and may be reused at home.
FAQs About Little Spoon
Is Little Spoon Vegan?
Yes. All baby food puree products are sourced from plants.
Does The FDA Approve Little Spoon?
Little Spoon adheres to the guidelines and standards established by the FDA (Food and Drug Administration). But it's clearly indicated on the website that the FDA hasn't evaluated its statements.
How Old Should Kids Be To Start Using Little Spoon Products?
Your baby is usually ready to eat solid foods such as Little Spoon BabyBlends starting from six months old and above. They can enjoy the purees until they're around ten to twelve months old.
Toddlers and big kids up to 10 years old can enjoy Plates.
Can You Freeze Little Spoon Toddler Meals?
Yes, you can freeze all the Little Spoon products:
Both purees and Plates meals can last 14 days in the fridge
Purees can last for as long as three months in the freezer
Plates meals can last up to two months in the freezer
Can I Heat Little Spoon Foods?
Yes, you can heat both BabyBlends and Plates using a pot on the stove or in a microwave.
In heating these purees or meals, don't open the pack. These are designed with a special Freshlock seal to help keep the temperature even during the heating process.
What Is Little Spoon's Shipping & Return Policy?
Food subscriptions are delivered every two weeks, starting from the first Tuesday after you make your first order.
The company can deliver to the 48 states in the continental US, but the service is unavailable in Alaska and Hawaii.
All products are delivered inside packages made of recycled denim for insulation. Each pack ships with ice packs that may help keep your order fresh.
You can track your orders on your account on the Little Spoon website.
Due to the nature of these baby food products, the company doesn't have a return policy.
What Happens If My Baby Rejects The Food?
The company chooses your baby's food and doesn't refund any food pack that your child refuses to eat.
Little Spoon recommends that you keep trying to feed your baby with the food, even if it gets rejected several times. According to the company's nutritionists, children might need to taste any new food around 15 times before eventually recognizing and developing a taste for it.
It can be frustrating to see your baby rejecting the foods you paid for, but getting them to like the new food may help prevent them from becoming picky eaters in the future.
The company also recommends getting your big kids involved in choosing their meal kits. By making them feel empowered during the meal planning process, they might be more enthusiastic about eating their picked foods.
Is There A Recycling Program?
The plates for the kid's meals are reusable and completely recyclable. In addition, Little Spoon is planning on a send-back program for these plates soon.
Little Spoon Contact Details
Ways to contact Little Spoon:
Alternatives to Little Spoon
If you want other options, these are some alternatives to Little Spoon:
Once Upon a Farm
Berry Berry Dairy-Free Smoothie

Organic Immunity Blend Mango, Banana & Spirulina
Serenity Kids
Pumpkin & Cinnamon Grain Free Baby Puffs With Olive Oil
Pasture Raised Turkey & Rosemary
Beef Pot Roast Baby Food Pouch with Bone Broth
Cerebelly
Apple Kale Smart Bars
Purple Carrot Blueberry
Sweet Potato Chicken Broth
Happy Baby Food
Happy Baby Organics Banana & Mango Yogis
Happy Baby Organic Superfood Puffs, Strawberry & Beet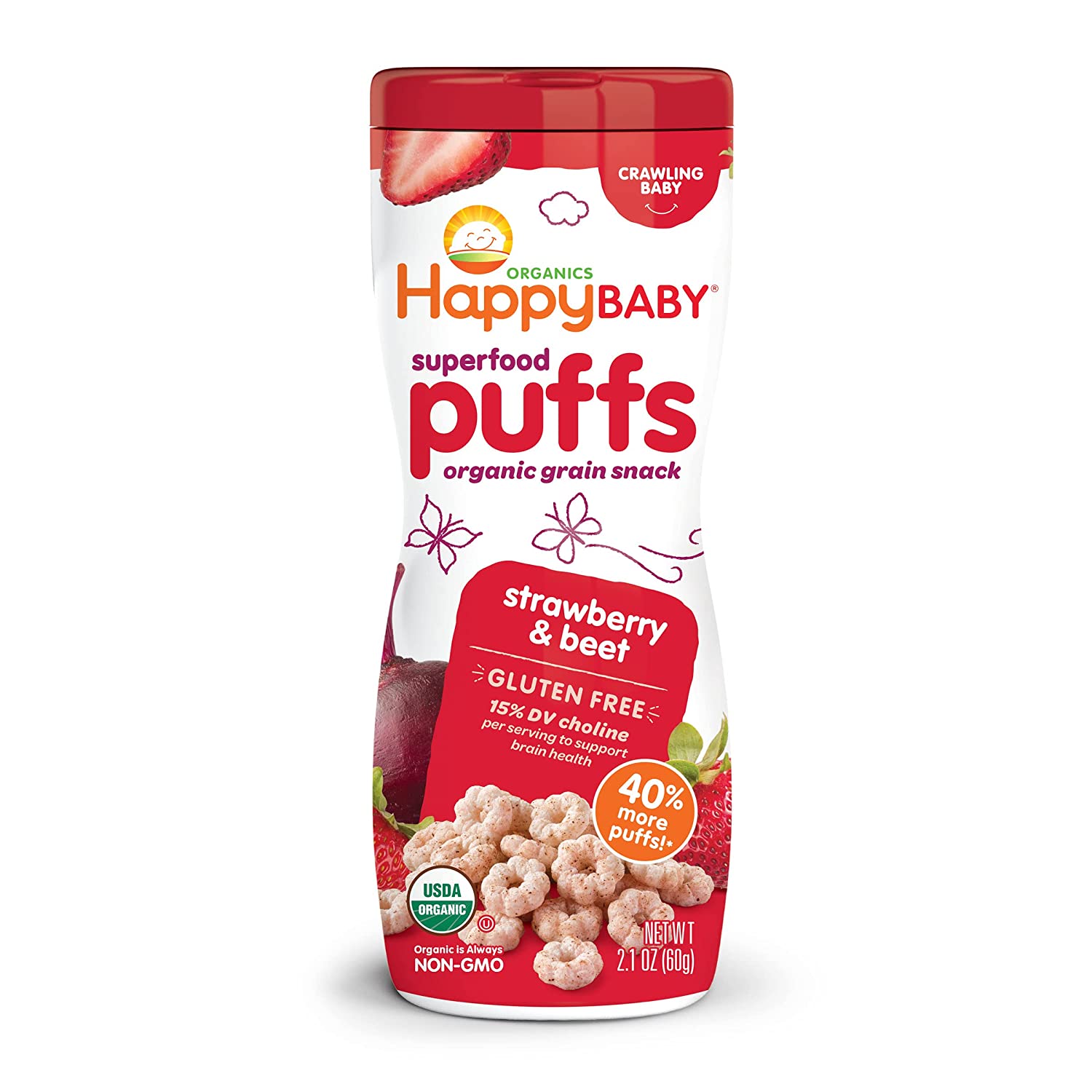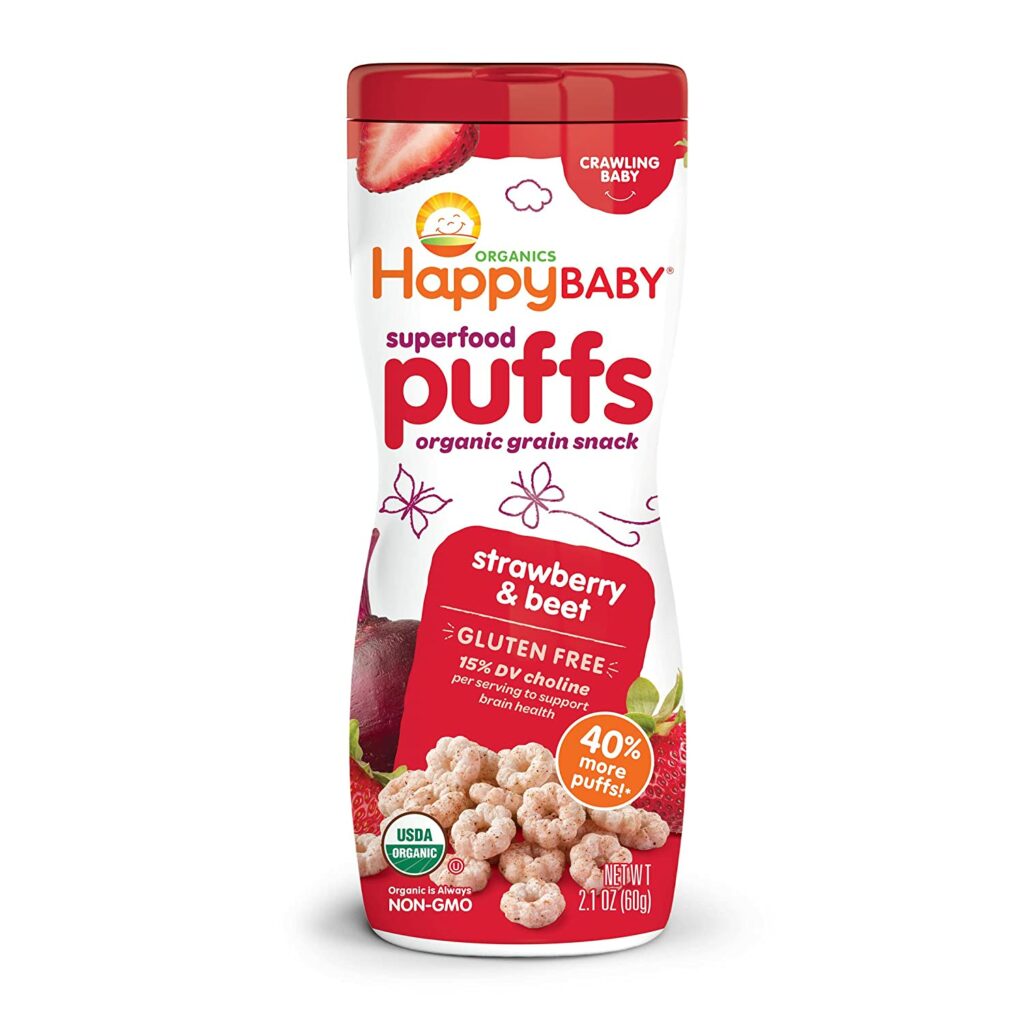 Happy Baby Organics Pumpkin & Tomato Paella Puree with Chopped Squash & Orzo

Sprout Organics
Baby Food Pouch CoComelon Smoothie Peach Banana Yogurt Veggies & Flaxseed

Organic Baby Food Pouch Butternut, Carrot, Apple & Beef Broth
Amara
Superfood for Super Babies Kale Potato Veggie Mash
Superfood for Super Babies Black Bean & Sweet Corn
Organic Smoothie Melts Mighty Sweet Green
Foods Known To Have Contained High Levels of Heavy Metals
Plenty of commercial baby food manufacturers are in hot water after recent Congressional reports showed that they have products with alarmingly high levels of toxic heavy metals. (1)
The Congressional reports showed that these companies knew that their baby products have toxic elements from their test results. But they reportedly adjusted their internal standards so the products would pass: (1)
Independent tests also commissioned by the HBBF (Healthy Babies Bright Futures) showed that as much as 95% of commercial baby foods contain measurable levels of heavy metals. (2)
None of the companies issued a baby food recall on their tainted products, despite concerns that exposure to heavy metals can lead to children's behavioral problems and IQ decline. (3)(4)
So, many parents are worried about what food they can give their children.
REFERENCES
(1) https://oversight.house.gov/sites/democrats.oversight.house.gov/files/2021-02-04%20ECP%20Baby%20Food%20Staff%20Report.pdf
(2) http://www.healthybabyfood.org/sites/healthybabyfoods.org/files/2019-10/BabyFoodReport_FULLREPORT_ENGLISH_R5b.pdf
(3) https://pubmed.ncbi.nlm.nih.gov/23570911/
(4) https://www.ncbi.nlm.nih.gov/pmc/articles/PMC4418502/
(5) https://isthisnormal.littlespoon.com/
(6) https://www.ncbi.nlm.nih.gov/pmc/articles/PMC7019963/
(7) https://www.ncbi.nlm.nih.gov/pmc/articles/PMC6583612/
(8) https://www.nongmoproject.org/gmo-facts/non-gmo-project-verified-faq/