"Growth is transcending yourself, your habitual self, which is none other than the ego." 

– Lester Levenson
Emotional experiences play a big role in daily life no matter who you are or if you tend to express emotions or repress specific emotions. 
Yes, our feelings are very much subjective experiences and emotional reactions/ emotional expressions will vary from person to person. 
But we've all felt the warmth that comes from a moment of genuine bonding and expression of emotion with a loved one, or how the expressions of emotions influence our decision making. 
So what is the true function of emotions? 
What is the role of emotions in our overall health and well-being? 
The Nature of Emotion: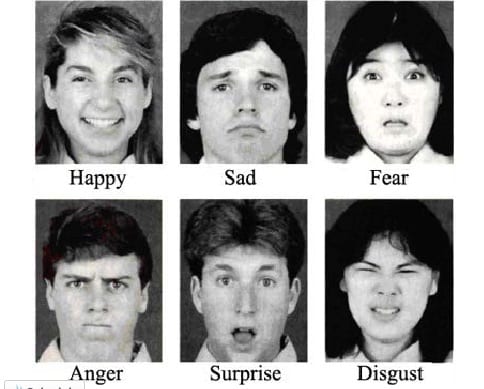 There are several models of basic human emotions. 
According to psychologist and behavioral scientist Paul Ekman, there is a universal set of facial expressions that comprises six basic emotions: 
1) anger
2) disgust
3) fear
4) happiness
5) sadness
6) surprise
Ekman found that these basic emotional responses transcend cultural differences.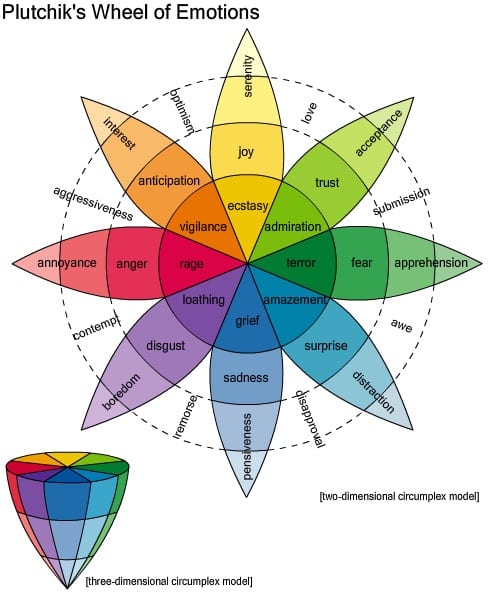 According to psychologist Robert Plutchik, there are eight basic emotions: 
Joy
Trust
Surprise 
Anticipation
Sadness
Anger
Disgust 
Whether there are 6 or 8 core emotions is not as important as understanding the concept as emotions as "energy in motion." (e-motion) 
If we think of emotions as having a corresponding frequency then the dichotomy of positive emotions vs. negative emotions changes to high-frequency emotions vs. low-frequency emotions.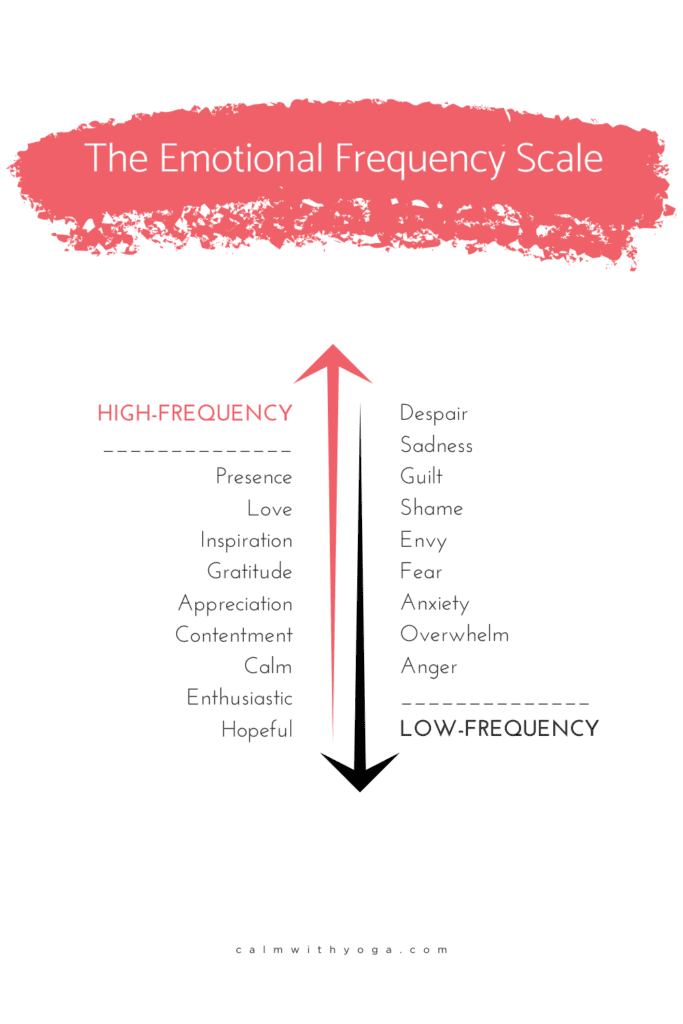 Feeling states such as love, joy, bliss, gratitude, and inspiration are high-frequency emotions that lift us higher and help us achieve higher states of awareness and consciousness. 
Feeling states such as fear, anger, anxiety, sadness, and frustration are low-frequency emotions that keep us stuck in lower levels of awareness and consciousness. 
Emotions aren't stagnant, but rather they are fluid. 
You don't need to read the Handbook of Emotions to be able to assess different emotions. 
Just start observing yourself as you feel different emotions and notice how they affect your overall energy and even your body posture. 
Emotions & The Brain: 
"All brains evolved for the purposes of regulating the body. 

Any brain has to make decisions about what to invest its resources in: what am I going to spend, and what kind of reward am I going to get? 

Your brain is always regulating and it's always predicting what the sensations from your body are to try to figure out how much energy to expend.

When those sensations are very intense, we typically use emotion concepts to make sense of those sensory inputs. 

We construct emotions."

– Lisa Barrett, neuroscientist & author of "How Emotions Are Made"
Traditionally the brain is viewed as three distinct parts, each part having resulted from the evolution of the human being. 
This theory is called the 'Triune Brain' theory and goes like this: 
1- The Primitive Brain (Reptilian Brain) 
Located in the innermost part of the brain, aka brain stem. 
This brain oversees our most basic survival functions such as heart rate and breathing. 
The affirmation of this brain's consciousness is: 'Stay alive' for the sake of self-preservation.
2- The Emotional Brain (Paleomammalian Brain) 
Located in the middle part of the brain called the limbic system and included brain structures such as the amygdala – the brain's fear alarm system. 
This instinctual brain oversees the fear and stress responses as well as our emotional memories. 
The affirmation of this brain's consciousness is: 'Avoid pain, seek pleasure' 
3- The Thinking Brain (Neomammalian Brain) 
Located in the outermost part of the brain called the neocortex. 
This brain is what allows our prefrontal cortex to experience 'metacognition' or 'thinking about our thinking.' 
It's what allows us to move beyond knee-jerk impulses so we can experience imagination, inspiration, and creativity.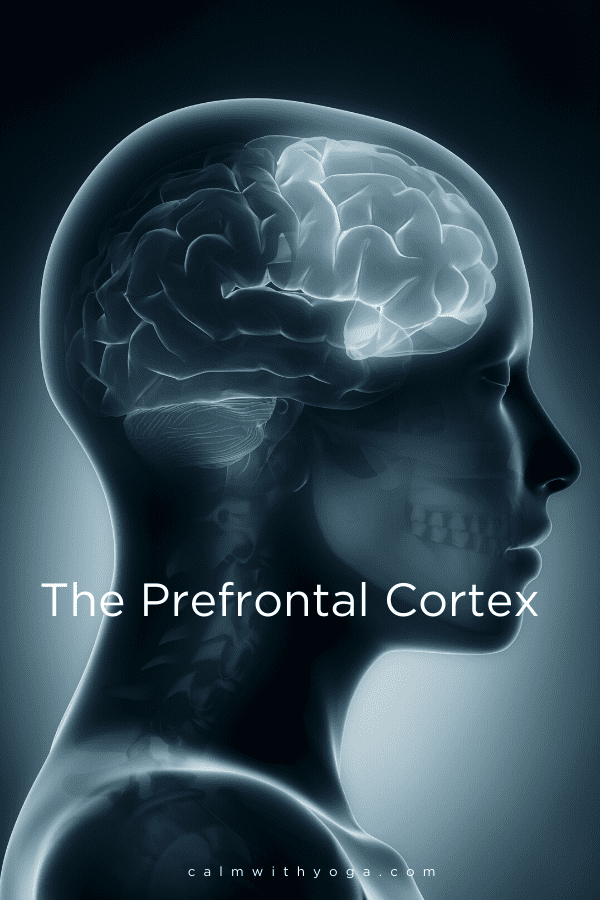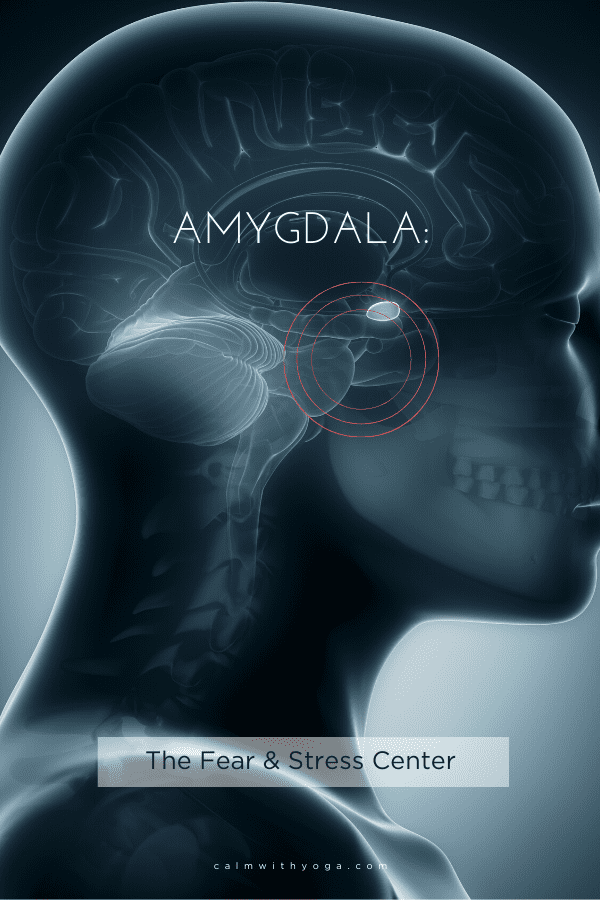 "The prefrontal cortex appears to play a critical role in the uniquely human capacity to modulate emotions. 

Individual differences in amygdala function also appear to affect certain parameters of emotional reactivity or emotional traits."

– Richard J. Davidson, Ph.D.
When we exert little emotional control it can be said that the emotional brain is running the show. 
The more we can access the thinking brain and our prefrontal cortex, the more we're able to control our emotional reactions. 
According to neuroscientist and author of "How Emotions Are Made" Lisa Barrett, emotions are not universal and our individual emotional expressions vary. 
She argues that a lot of what is traditionally believed about the function of emotions is wrong. 
According to her research even though we may feel the same emotions it's not true that we express and process them the same. 
Emotion regulation & the body:
"The emotions are considered the major internal causes of disease in traditional Chinese medicine. 

Emotional activity is seen as a normal, internal, physiological response to stimuli from the external environment. Within normal limits, emotions cause no disease or weakness in the body. 

However, when emotions become so powerful that they become uncontrollable and overwhelm or possess a person, then they can cause serious injury to the internal organs and open the door to disease. 

It is not the intensity as much as the prolonged duration of an extreme emotion, which causes damage."

– Sheng-Nong.com
Eastern traditions such as Traditional Chinese Medicine (TCM) view emotional health and well-being as part of physical health and well-being. 
TCM views seven basic emotions as being intimately connected to the body via organs.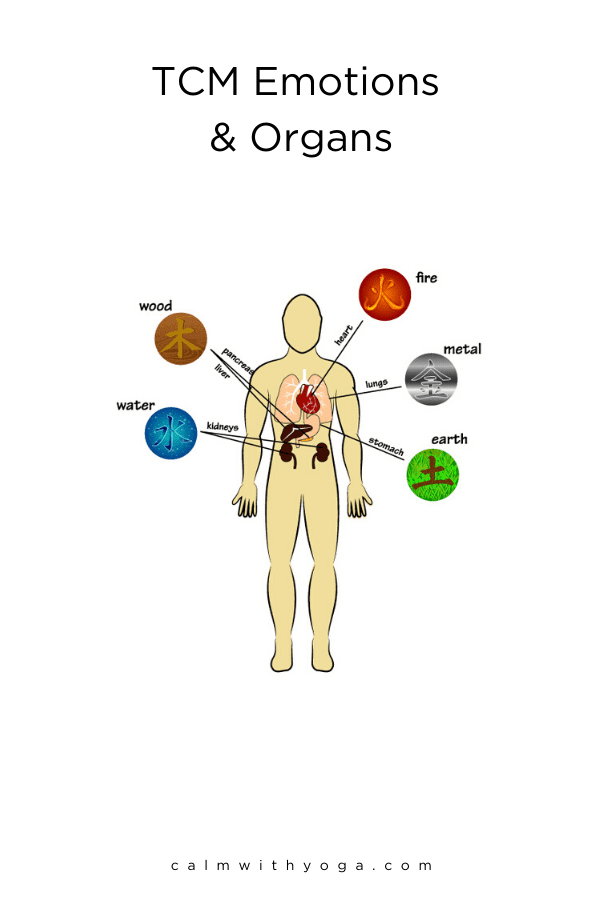 Joy (Heart) 
Anger (Liver) 
Anxiety (Lungs) 
Grief (Lungs) 
Pensiveness (Spleen)
Fear (Kidneys) 
Fright (Heart/Kidneys)
TCM Emotion-Organ Overview: (1) 
1) Joy –  
"… In TCM, joy refers to a state of agitation or over-excitement, rather than the more passive notion of deep contentment… 
Over-stimulation can lead to problems of heart fire connected with such symptoms as feelings of agitation, insomnia and heart palpitations." 
2) Anger – 
"Anger, as described by TCM, covers the full range of associated emotions including resentment, irritability, and frustration… 
Anger will thus affect the liver, resulting in stagnation of liver qi (vital energy). 
This can lead to liver energy rising to the head, resulting in headaches, dizziness, and other symptoms. 
In the long run it can result in high blood pressure and can cause problems with the stomach and the spleen."
3) Anxiety – 
"When one feels anxiety, the qi (vital energy) is blocked and does not move.
Anxiety injures the lungs, which control qi (vital energy) through breathing. 
Common symptoms of extreme anxiety are shortness of breath, retention of breath, shallow, and irregular breathing… 
Anxiety also injures the lungs' coupled organ, the large intestine. 
For example, over-anxious people are prone to ulcerative colitis."  
4) Grief – 
"A normal and healthy expression of grief can be expressed as sobbing that originates in the depths of the lungs – deep breathes and the expulsion of air with the sob. 
However, grief that remains unresolved and becomes chronic can create disharmony in the lungs, weakening the lung qi (vital energy)."
5) Pensiveness – 
"In TCM, pensiveness or concentration is considered to be the result of thinking too much or excessive mental and intellectual stimulation. 
This can lead to a deficiency of spleen qi (vital energy), in turn causing worry and resulting in fatigue, lethargy, and inability to concentrate."
6) Fear – 
"Fear is a normal and adaptive human emotion. 
But when it becomes chronic and when the perceived cause of the fear cannot be directly addressed, then this is likely to lead to disharmony. 
The organs most at risk are the kidneys. 
In cases of extreme fright, the kidney's ability to hold qi (vital energy) may be impaired leading to involuntary frequent urination."
7) Fright – 
"It is distinguished from fear by its sudden, unexpected nature. 
Fright primarily affects the heart, especially in the initial stages, but if it persists for some time, it becomes conscious fear and moves to the kidneys."
Emotions & Interpersonal Relationships: 
"Life on Earth is fundamentally social: the ability to interact dynamically with other living organisms to support mutual homeostasis, growth and reproduction evolved early. 

Social interactions are present in primitive invertebrates and even among prokaryotes: bacteria recognize and approach members of their own species. 

Bacteria also reproduce more successfully in the presence of their own kind and are able to form communities with physical and chemical characteristics that go far beyond the capabilities of the individual cell." 

– Dr. Sue Carter & Dr. Stephen Porges
It appears that human beings (and all living things) are wired by the social functions of emotions. 
Intrapersonal functions of emotions have to do with our own personal internal emotional landscape.
We may think of emotions as individual experiences, but social psychology views emotions as an interpersonal function and social phenomenon.  
This means that emotions tend to be elicited by others, expressed towards others, and regulated to influence the perceptions and behaviors of others or also complying with socially accepted norms and expectations. (2) 
It's easier to see these mechanics at play with people that are closest to us (family and friends) for example but this also applies to those with whom we share a distance with like for example coworkers or the person at the checkout register. 
Resources for emotional regulation: 
1- Take up a meditative practice
2- Breathwork 
3- Mindfulness
4- Increasing personal coherence
5- Gratitude practice 
REFERENCES
:
(1) http://shen-nong.com/eng/front/index.html
(2) https://www.frontiersin.org/articles/10.3389/fpsyg.2016.00896/full